This post is about Durex Play 2-in-1 Massage Gel, a fantastic Durex product that is both a personal lubricant and condom-safe massage gel.
Since many of you come to this post looking for information about Durex lube side effects, though, I will begin this post with information about that.
Table of Contents
Lubricant Gel Side Effects/Sex Lubricant Side Effects
Not all lubricant gels are made equal so though it's unlikely you will experience any negative side effects from a Durex lubricant gel, you might with  some others.
Such negative side effects include:
an allergic reaction with symptoms such as

rashes;
hives;
itching;
red, swollen, blistered, or peeling skin with or without fever;
wheezing;
tightness in the chest or throat;
trouble breathing, swallowing, or talking;
unusual hoarseness; or
swelling of the mouth, face, lips, tongue, or throat.

you could also experience signs of a skin infection such as

oozing,
heat,
swelling,
redness, or
pain.

bleeding that is not normal from an affected part, and
fever.

Contact your doctor if symptoms persist or if you have to use additional lubricant gel all the time.
Durex Lube Side Effects/Durex Gel Side Effects/Durex Play Lubricant Gel Side Effects
I've never experienced any adverse Durex lube side effects when using Durex Play 2-in-1 Massage Gel, or any other Durex Play lubricant for that matter, but in general it's wise to avoid getting any into your eyes.
If you experience irritation, stop using it.
Contact your doctor if the irritation continues or if you have to use additional lubricant all the time.
If you have experienced any Durex lube side effects while using Durex Play 2-in-1 Massage Gel, please let me know in a comment below.
Durex Play Tingle Side Effects & Durex Long Lasting Gel Side Effects/Lubricant Gel for Male Side Effects (Durex Play Gel Side Effects)
Like other Durex gel lubricants, Durex Play Tingle and Durex Long Lasting Gel are not known to have negative side effects. If you have experienced any, please tell me about them in a comment below so I can update this post.
Durex Intense Gel Side Effects
Durex Intense Orgasmic Gel is a stimulating gel that can be used on a woman's intimate areas to increase sensitivity so she can experience more intense orgasms. Just a couple of drops of Durex Orgasmic Gel will stimulate her clitoris and intimate areas so that every sensation will be more thrilling and intense.
Like other Durex gels that are to be used during sex, you should avoid getting Durex Intense Orgasmic Gel into your eyes and on broken skin or open wounds.
Durex Intense Orgasmic Gel may cause a warming, cooling or tingling sensation that is expected from the product.
If you experience any irritation, stop using Durex Intense Orgasmic Gel.
If irritation continues, speak to your doctor or pharmacist right away.
Although Durex Intense Orgasmic Gel is safe to consume, it is not a food.
Durex Gel & Why Its Worth Using
So you might be wondering why you should use a Durex gel lubricant.
Woman to woman, just watch the short video below. 😉
Durex Lubricants
Durex has a wide variety of lubricants beyond those mentioned in this post so far. To give you as exhaustive a list as possible, here are all the Durex lubricants that I know of:
These lubricants may have slightly different names in different markets.
Durex Gel Benefits
The video above spells out some of the benefits of using Durex gel lubricants, but mostly from a female perspective.
The video below spells it out much more clearly. 
---
Hmmm…today's post is going to be just a little raunchy because I would like to tell you about a great sexual find I made recently. I'm talking about Durex Play 2-in-1 Massage Gel, a Durex lubricant gel that is both a massage gel and personal lubricant. Read on to learn more about this Durex gel including how to use it and potential Durex lube side effects.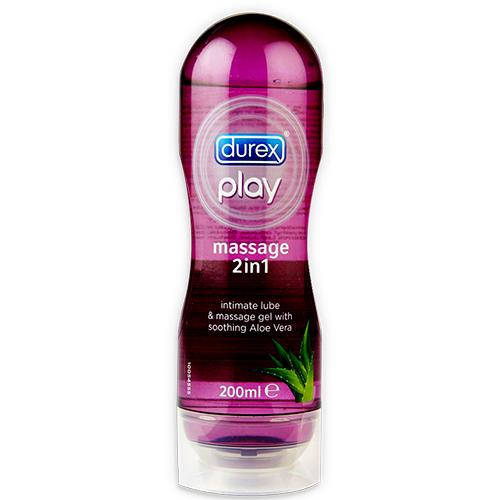 I'm a firm believer in safe sex, and as such, I am a big fan of all things Durex.
I don't understand my friends who say that they can't stand sex with a condom.
Durex has condoms for all moods, styles, sizes and preferences.
Durex Condoms
Some of Durex's most popular condom brands include: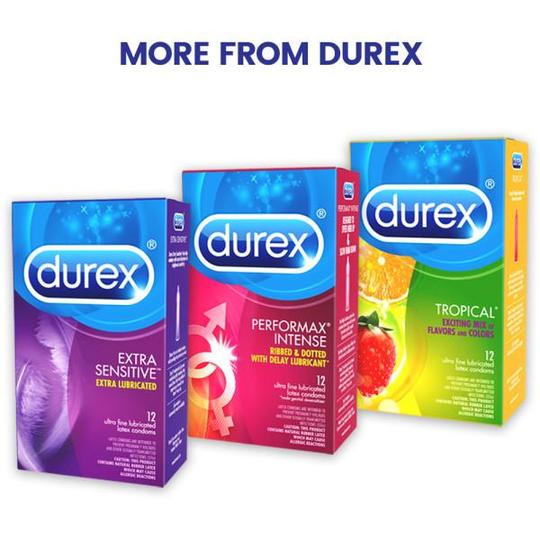 Recently, I noticed that Durex had expanded its repertoire of pleasure products.
Not only do they have great new condom brands such as Durex Tingle (great stuff!) and Durex Pleasuremax Warming (which I highly recommend), but they now also offer more than one condom-safe Durex lubricant gel for increased sensitivity during sex.
Durex Play Lubricants
On our supermarket shelves, we now have four new Durex lubricants to choose from:
…and Durex Play 2-in-1 Massage Gel.
Of these products, I once tried Durex Play Heat because it came as a freebie sample with a packet of Durex Fetherlite condoms (the ultimate Durex condom if you ask me), but I had never purchased any for myself until recently.
READ ALSO: Uber, the Holiday Season, and Dynamic Pricing
Looking for a Good Massage Gel
My partner loves to receive massages, and I like to give them.
We've, therefore, been looking for good affordable massage oil for a while now.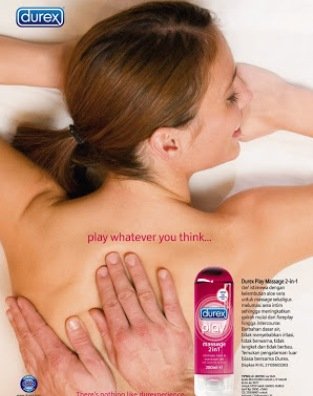 After a horrific attempt with some (cheap) locally-produced coconut oil (I will spare you the details), it occurred to me to try Durex Play 2-in-1 Massage Gel because not only is this a massage gel, but also a water-based personal lubricant so that a massage can, if need be, progress easily, seamlessly, and happily into something steamier! 🙂
(In case you don't know, condoms should never be used with oil-based lubricants which can compromise the integrity of the condom!)
READ ALSO: East African Men & What's Dating Like in East Africa?
My Experience With Durex Play 2-in-1 Massage Gel 
On a whim, I bought a bottle of Durex Play 2-in-1 Massage Gel while I was at Nakumatt recently.
Whoa! Can I just say there were two happy Nairobians going about their day the next day?!
We tested both the massage quality and the Durex lubricant property of this lubricant gel.
As a massage gel, Durex Play 2-in-1 Massage Gel is a little light but feels amazingly silky.
I had heard that description used often before, but nothing prepared me for the feel of it on skin.
READ ALSO: How to Keep Your Sensitive Skin Safe This Summer
Ladies, it sort of feels like one of those moisturizers that costs a fortune for a little pot: light and super moist.
As a lubricant, let me just say that this Durex gel worked wonders and my partner likened it to the feeling of sex without a condom.
Have I mentioned already that Durex Play 2-in-1 Massage Gel is edible and tastes sweet?
I'll say no more and let you try it yourself.
READ ALSO: Breastfeeding: Give Breast Milk to Newborns in the First Hour of Life for Full Benefits of Breastfeeding
How to Use Durex Play 2-in-1 Massage Gel (Durex Lube Side Effects Discussed at the Top of This Page)
Durex Play 2-in-1 Massage Gel, as its name suggests, can be used in two ways.
First, it can be used as an aid in giving massages, thus resulting in more intensely satisfying massages.
Secondly, it can be used as a lubricant during intercourse.
To use Durex Play 2-in-1 Massage Gel, just flip the bottle cap and squeeze gently to get some onto your hands or directly onto the body.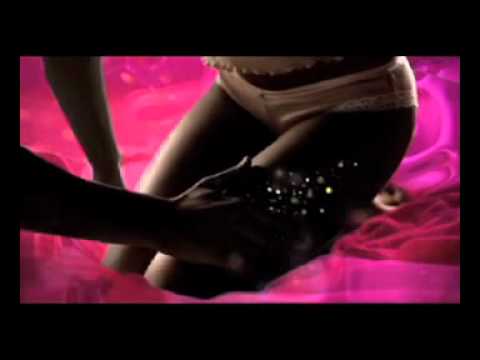 For a massage, gently move your hands over parts of your partner's body as you both prefer.
Durex Play 2-in-1 Massage Gel has a non-greasy feel and absorbs well into the skin.
To use as a lubricant, apply the Durex lubricant gel onto you and/or your partner's intimate parts and proceed as usual.
If using a condom, first put on the condom, then apply the Durex gel on it once it is already on.
Durex Play 2-in-1 Massage Gel can be used as vaginal, oral, and/or anal lube.
It is water soluble so it will not stain sheets, clothes, or your skin and can be easily washed off.
Add more lubricant as necessary.
READ ALSO: Coloured Braids for Both Dark & Light Skin
Price & Where to Buy Durex Play 2-in-1 Massage Gel
Durex Play 2-in-1 Massage Gel costs about 500 Ksh (~US$7.50) for a 200 ml bottle.
Believe me: that will be one of the best ways you've ever spent 500 Ksh.
Durex Play 2-in-1 Massage Gel: I'll say no more, just try it out…TODAY! (You can buy it here on Amazon.)
When you do, please let me know what you think, of course keeping in mind that this site is generally not intended to be X-rated.
I wish you fun, happy, safe sex.
Biche
READ ALSO: Flights to Tanzania
P. S. If you enjoyed this post, please share it with your friends and followers on social media. Haven't subscribed to Chick About Town yet? You can go ahead and do that here. Also, find me on Facebook and Twitter. See you there!
P. P. S. Are you a blogger who is frustrated about not earning enough from display ads on your blog? If so take a look at this free service from a Google Certified Publishing Partner that helps you do just that.
READ ALSO: Fisherman's Friend: The Ultimate Breath Mint & Oral-B Toothbrush Review: Advantage Artica
Photo Credit: Independent, WorldCondoms, Tokopedia.com, YouTube, shycart