Here are the movies currently playing at the Sarit Centre Cinema, followed by the trailers for each movie.
Table of Contents
Sarit Cinema Schedule Today
Sarit Cinema: Trailers of Sarit Centre Movies Showing Today
READ ALSO: Thougts on Dreamgirls, The Movie
When Did the Century Cinemax Sarit (Sarit Center Cinema) Reopen?
The new Sarit Centre Cinema, Century Cinemax Sarit, opened on December 11 in the new wing of the Sarit Centre.
READ ALSO: On Paulo Coelho's Books
---
A while back, during a certain transition in my life, I realized that I needed to sell a number of household items—fast!
I had moved many times in my life before and was skilled at separating what I needed to keep from what I needed to let go, but the difference this time was that, inspired by a friend of mine (the one mentioned in the Nail Buffing post), I had decided to sell most of what I needed to let go. Rather than just give it away, which is what I had done previously, I decided to, among other things, place message board ads at Yaya and Sarit Centres.
The Backstory
With under two weeks to complete my transition, I was in a bit of a panic.
Still, because I know panic accomplishes nothing in and of itself, I decided to calm down, come up with a plan, and then do my best to follow through with that plan within the allocated time.
My plan was as follows:
Determine what items I was going to sell.
Design a flyer enumerating these items as well as the price I was asking for each of them.
Send this to all my friends and acquaintances by email asking them to forward it to as many people as possible.
Put up message board ads on the Sarit Centre and Yaya Centre message boards just in case some of the items would not be bought by my own personal network.
Hold an open-house sale the following weekend.
I wasn't sure that my plan would work. Still, inspired by what my friend had done during her most recent move, I focused on working my plan and kept my fingers crossed.
Placing the Message Board Ads
At the time, I was sure my personal network of friends would yield the greatest results. I, therefore, decided to deal with that first.
Somehow, though, this took me longer than expected.

This is how I didn't get around to putting up my message board ads at Yaya and Sarit until the Friday before my planned open-house sale.
READ ALSO: Apocalypto Trailer & Views on Reddit
At Yaya Centre, I was told that my message board ad would not be put up until after the weekend due to a shortage of space.
After a lot of begging, smiling, and cajoling, the officer accepted to put up my message board ad early the following day.
He charged me 300 Ksh, the standard price for having my A4 poster up for a week.
At Sarit, I had a little better luck. My message board ad went up immediately at a cost of 200 Ksh for a week's worth of space.
The Effect of the Ads
With that done, all I could do was wait.
I headed home to enjoy a relaxing Friday preparing for a weekend that would be filled with a flurry of activity.
As I was driving home, my phone rang a couple of times.
Since it was the end of the workday on Friday, I just assumed it was friends calling to organize a Friday night hang.
There, I was wrong.
My Phone Starts Lighting Up
I found several messages from people I didn't know who had seen my poster on the message boards at Sarit. They wanted to come over to see the stuff I had for sale.
And so it went for the next two weeks!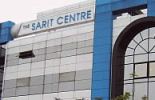 The whole weekend, my phone continued ringing incessantly for the same reason.
On Saturday morning at 8 a.m., I found 13 missed calls from having my phone on silent overnight.
Again, it was no one I knew. Instead, it was people who had seen my ads. They all wanted to come over to see what I had for sale.
The response was amazing!
On Monday morning, all but three of the items I was selling were no longer in my possession. That's particularly remarkable because, I was selling many, many things.
This was only possible because of the traffic I got from the Yaya and Sarit Centre message board ads.
The personal network that I was depending on so highly only yielded two buyers. Thank God for a back-up plan!
It was astounding!
I had no clue what kind of reach these boards had.
Although I knew they were located in areas which had a lot of physical traffic, I never imagined how many people actually stopped to read them and follow through on the information they got from them.
I wish I had known this earlier!
If you, like me, are ever in need of spreading the word about something very quickly in Nairobi, you might find placing a message board ad at Yaya and Sarit Centre an inexpensive and effective tool.
If you didn't know this before, now you know.
Until the next time,
Biche
Photo Credits: Century Cinemax Sarit