In my before last post, I told you about a new Roots miniseries (a remake of the 1977 Roots TV series) that will premiere on HISTORY® this May/June—depending on where you are watching from. Let me tell you a little more about it today.
The new star-studded Roots premieres on television this May/June. It will first air on May 30 (Memorial Day) in the United States and June 15 for most other viewers. Some of the series' filming took place in KwaZulu Natal, South Africa.
This dramatic, historical portrait of American slavery, recounting the journey of one family and their will to survive and ultimately carry on their legacy, is based on the 1976 Pulitzer Prize-winning book written by Alex Hayley, Roots: The Saga of an American Family.
The 2016 Roots miniseries is a remake of the original 1977 Roots TV series. The original series still remains the most-watched TV drama in U.S. television history today.
Who Can You Expect to See in the New Roots Miniseries?
The eight-hour drama stars a host of award-winning actors including Laurence Fishburne as Alex Haley; Forest Whitaker; Jonathan Rhys Meyers; Anna Paquin and Anika Noni Rose. The series also introduces Malachi Kirby as Kunta Kinte. Kunta Kinte is a name that has become ingrained in American culture as the slave who fought back. If you can't quite put faces to those names, take a look at the the new Roots miniseries trailer below.
The epic family saga also has four award-winning directors each directing one of the two-hour episodes—Philip Noyce (Patriot Games, The Quiet American), Bruce Beresford (Breaker Morant, Driving Miss Daisy), Thomas Carter (Coach Carter) and Mario Van Peebles (Empire).
The 26-year-old British actor Malachi Kirby is best known for his roles in EastEnders and Doctor Who. He is likely to find global fame after his compelling performance in Roots. He admits that the role has been life-changing.
"It has made me decide to look into my own roots. I was born in London, I am second generation Jamaican and I don't know where I came from. I don't know my history past my grandparents so I feel like there is a lack of identity that, in some ways, has disempowered me. So being part of ( the new Roots miniseries) has made me want to find out where I come from."
Which Parts of the New Roots TV Series Were Filmed in Africa?
South Africa's Umlalazi River and the Dlinza Forest in the province of KwaZulu Natal served as replacements for scripted areas in The Gambia and along the Kambay Bolongo River. In the scenes filmed there, slave traders capture Kunta Kinte, transport him down the river, and put him on a ship set for America.
LeVar Burton, who played the lead role of Kunta Kinte in the original 1977 version, is back as a co-executive producer this time around: "Nearly 40 years ago I had the privilege to be a part of an epic television event that started an important conversation in America. I am incredibly proud to be a part of this new retelling and start the dialogue again, at a time when it is needed more than ever."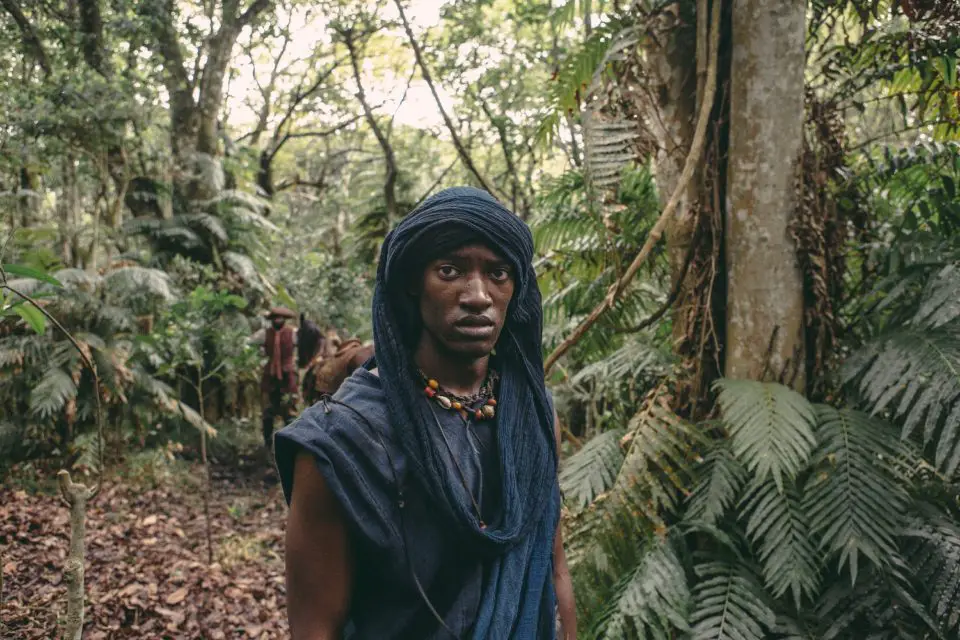 Burton said the show served an important purpose in telling the young generation about a somber chapter in history. "Those who forget history are condemned to repeat it. There's slavery going on today on this planet as we speak. Unless someone stands up and tells these stories, history will keep repeating itself," he said.
DStv's Special Offer
To mark this TV event, Multichoice will make HISTORY®, which in Africa is usually only available to DStv Premium subscribers, open to Compact subscribers across the continent from Monday, June 13 to Monday, July 11. During this four-week open window, HISTORY® will broadcast new and exclusive shows, along with top-rated return titles that Compact subscribers will not have had access to previously. Lifetime will repeat the new Roots TV series on Sundays (from June 19) following its debut on HISTORY®. In the U.S., Lifetime and A+E it will simulcast the show at the same time as HISTORY®.
So where will you be when the new Roots TV series premieres in your locale? Chances are I will be in front of my TV (possibly with Twitter on my phone), so that I can participate in and enjoy this global television event.
Let me know in the comments below.
Until the next time,
Biche
P.S. Have you subscribed to Chick About Town? If not, subscribe using the form below to receive an alert whenever I publish a new post. Enjoyed this post? Please share it with your friends and followers on social media. Want to reference this post on your own website? Go ahead, but please be sure to link back here. Thank you! 🙂