Table of Contents
Are you a fan of Paulo Coelho, the Brazilian author? If so, you are in the right place. Today, let's talk about Paulo Coelho books.
READ ALSO: Chimamanda Ngozi Adichie
Best of Paulo Coelho/Best Book of Paulo Coelho
Here are five books commonly regarded as Paulo Coelho's five best books. Click on each one to find out more about it.
READ ALSO: Americanah & Thoughts on Half of a Yellow Sun
Paulo Coelho Best Books Reddit
If you would like to know specifically which are Paulo Coelho's best books according to Redditors, you can find a discussion about that on Reddit here.
Paulo Coelho Famous Books: The Fifth Mountain
The Fifth Mountain, by Paulo Coelho, is a book I greatly enjoyed.
This book, which I read during a long-haul flight many years ago, explores the theme of faith.
The Fifth Mountain is based on the story of the Biblical prophet Elijah. To tell you a little bit about the book, here is what is written on the book's back cover:
In the ninth century B.C., the Phoenician princess Jezebel orders the execution of all the prophets who refuse to worship the pagan god Baal. Commanded by an angel of God to flee Israel, Elijah seeks safety in the land of Zarephath, where he unexpectedly finds true love with a young widow. But this newfound rapture is to be cut short, and Elijah sees all of his hopes and dreams irrevocably erased as he is swept into a whirlwind of events that threatens his very existence.

Written with the same masterful prose and clarity of vision that made The Alchemist an international phenomenon, The Fifth Mountain is a quietly moving account of a man touched by the hand of God who must triumph over his frustrations in a soul-shattering trial of faith.
To find out more about, or to buy The Fifth Mountain, click here.
READ ALSO: Paulo Coelho Favorite Books
---
Paulo Coelho New Book 2022/Paulo Coelho Latest Book 2022
Paulo Coelho has not released a new book this year, but he did release a day planner for 2022. You can find out more about that here.
Paulo Coelho Collection
If you are interested in buying a collection of Paulo Coelho books, you can find one here.
This collection includes:
The Alchemist
The Pilgrimage
The Valkyries
Brida
Warrior of the Light
Veronika Decides to Die
Eleven Minutes
The Fifth Mountain
The Devil and Miss Prym
The Witch of Portobello
The Zahir
The Winner Stands Alone, and
By the River Piedra I Sat Down and Wept
I have read all of these books except for The Winner Stands Alone, and I can tell you that you are in for a treat if you get this collection!
---
Today, let's talk about books and reading!
A Treat of a New Paulo Coelho Book
I love to read. When I am in not-so-good a mood (like today), I often resolve my stress by treating myself to a brand new book.
Although I love learning new things and being carried away by a well-written story, I also love the sensory pleasures that come with reading a brand new book.
I love the glossy covers and selecting a book from an array of interestingly crafted titles.
I love the smell of the pages of a never-before-read book.
Today, I think I might just treat myself to the pleasure of a book.
I even know which one: The Witch of Portobello by Paulo Coelho.
READ ALSO: Stonehaven Restaurant, Holy Crêpe, Kampala, and Saba at Onomo
Have you read this book before?
Will it live up to my expectations (no spoilers please!)?
READ ALSO: Chimamanda Ngozi Adichie (Half of a Yellow Sun Summary & Americanah)
Who Is Paulo Coelho (And What Is His Richtopia Ranking)?
In case you are wondering who Paulo Coelho is, among other things, he is a Brazilian writer who in 2016 was listed by UK-based company Richtopia at number 2 in the list of 200 most influential contemporary authors.
If you have ever read any Paulo Coelho best books, you might be surprised to know that he is also a member of the Brazilian Academy of Letters.
I say surprised because Paulo Coelho books are simply written, mostly in fable style, and are not what first come to mind when I think of literature.
On the surface, his stories are so simple that they could be understood by a pre-adolescent child—note I say on the surface.
Behind the apparent simplicity of his writing lies deep insights on life.
READ ALSO: Hell Archives Paulo Coelho & Other Books Written by The Popular Author

Best Paulo Coelho Books/Best Books of Paulo Coelho: The Alchemist
If you've ever heard of a book called The Alchemist, then you've probably also heard of Paulo Coelho.
The Alchemist is possibly his most famous book.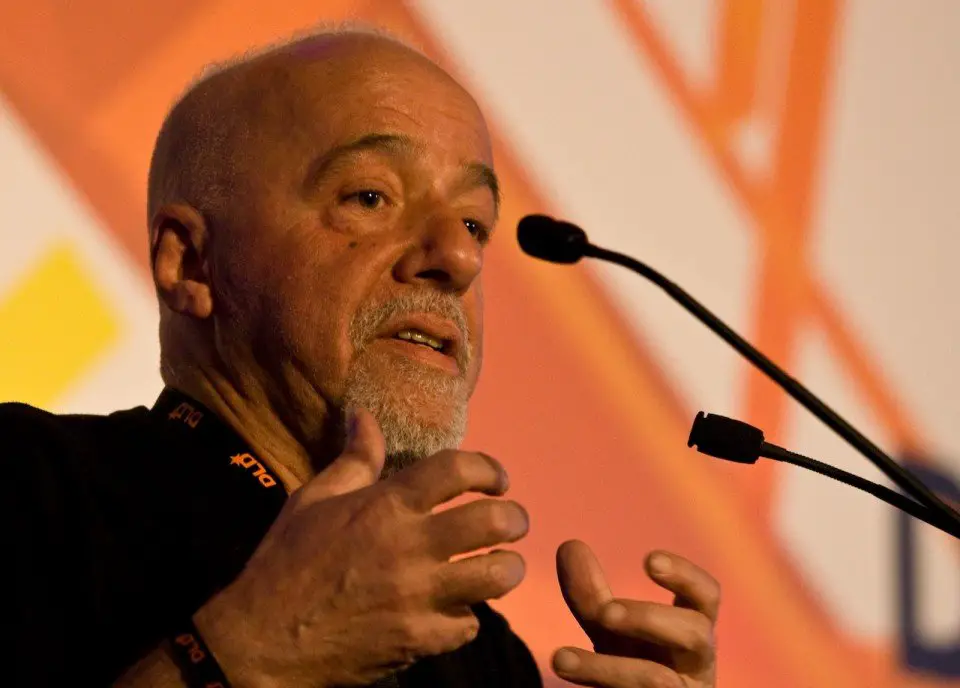 The Alchemist was the first of Paulo Coelho's books that I heard of.
I read it once when I was at university and, quite frankly, I didn't understand what all the fuss was about.
It was a beautifully written story about a shepherd boy in pursuit of his dreams, but I found it to be futilely pessimistic.
I read it again many years later when I too was in the business of actively pursuing my dreams.
All of a sudden, I understood why everyone loved the book so much.
Hidden within this apparently simple story were deep life truths that I could now finally relate to because I had a little more life experience. 🙂 (Still, I think the story was just a little fatalistic. Does anyone out there feel the same way?)
Hell Archives Paulo Coelho & The Rest of His Books
Theater for Education (1974)
Hell Archives (1982)
The Pilgrimage (1987)
The Alchemist (1988)
Brida (1990)
The Supreme Gift (1991)
The Valkyries (1992)
Maktub (1994)
The Fifth Mountain (1996)
Love Letters from a Prophet (1997)
Veronika Decides to Die (1998)
Essential Words (1998)
The Devil and Miss Prym (2000)
Fathers, Sons and Grandsons (2001)
Eleven Minutes (2003)
The Genie and the Roses (2004)
Journeys (2004)
Life (2004)
The Zahir (2005)
Revived Paths (2005)
Like the Flowing River (2006)
The Witch of Portobello (2006)

The Winner Stands Alone (2008)
Love (2009)
Aleph (2010)
Fábulas (2011)
Manuscript Found in Accra (2012)
Adultery (2014)
The Spy (2016)
Hippie (2018)
The Archer (2020)