Pampa Churrascaria
1st Floor, Panari Sky Center
Mombasa Road
Tel: +254-(20)-828132/3/4
Website: www.pampagrillkenya.com
E-mail: [email protected]
I've been trying to write this post for several days now, but I think I am suffering from writer's block.
Not one to push too hard against a closed door, I am going to go the lazy route and do something I haven't done on this website until now.
The establishment I would like to tell you about in this post is a Brazilian steakhouse called Pampa Churrascaria, located in the Panari Sky Centre.
Luckily, while I was doing some research for this post, I came across the restaurant's website, which describes the Pampa experience in words more perfect than anything I could ever come up with on my own.
Short of copying from their website and pasting into this post (which would be just plain wrong 🙂 ), what I will do is take the shortcut of directing you to their website to see and read what Pampa Churrascaria has to offer, written in their own words. (They do not exaggerate in their description of the Pampa experience. It really is as good as they say it is.)
The only thing that I would like to share with you beyond what they say on their website is that Pampa, for me, was the best dining experience I'd had in Nairobi for at least two years prior to my first visit to the restaurant.
I have been to Pampa many times since my first visit there, and the magic never wears away.
Every time I visit Pampa, I have a consistently good experience.
(Speaking of restaurants in Nairobi, have you ever been to Kosewe/Ranalo Foods? They serve great honest, inexpensive, down-to-earth Kenyan food. Learn more about it by clicking on the link.)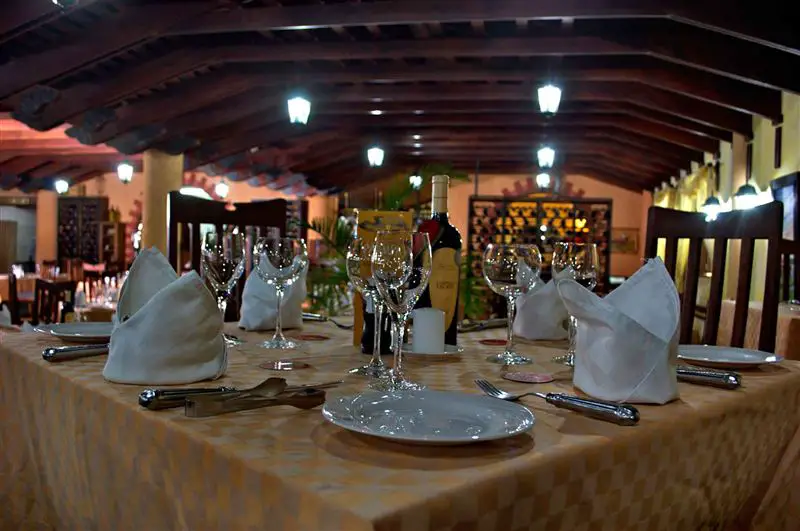 Pampa Churrascaria for Vegetarians
Did I say that's all I would say?
I lied.
There are two more things that are mentioned on their website that I would like to emphasize further.
The first is that the Pampa experience is fantastic for vegetarians too.
When I first went to Pampa, I was going through a vegetarian phase, so never tasted any of their meat.
Still, I did not feel that I missed out significantly on the Pampa experience and fell in love with the restaurant instantly.
Wine Selection
The second thing I would like to emphasize is that their wines really are fantastic, particularly the Brazilian ones.
I am not a great lover of wine, though I do appreciate good wine.
Hands down, the wine at Pampa has consistently been the best part of the Pampa meal, for me.
This I say knowing full well that the meal at Pampa leaves nothing to be desired!
(Did you know that the world's best chardonnay is made in South Africa? Read more about that in Wine: World's Best Chardonnay Award Goes to a South African Winery.)
Now I've said all I am going to say about Pampa Churrascaria.
Don't take my word for it, though.
Instead, check it out for yourself.
I hope you enjoy the Pampa experience as much as I do. Whatever the case, I'd love to hear what you have to say.
I wish you a good rest of the weekend.
Biche
Photo credits: pampagrillkenya.com; safarinow.com