If you came to this post after searching for the term "nail salon near me", then you're in the right place.
In this post, I discuss whether or not it matters where you get your nails done. I also share about a Nairobi salon that gives great services including nail treatments.
Keep reading to find out which one.
Sorry gents, this one might be of interest only to the ladies (though I am aware that nowadays some men also take good care of their feet and nails with pedicures and the like)!
A Nail Treatment at a Salon Near Me
Yesterday, I went for a pedicure at a nail salon near me: my regular 'local' beauty salon.
Truthfully, I left not very content.
Yes, my nails looked much better than when I went in but, frankly, the service wasn't great.
This brought to mind a pedicure that I had a little while ago that had me wondering: are all pedicures equal?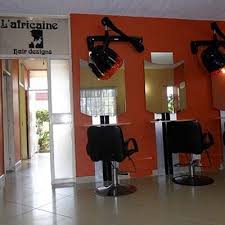 The pedicure in question—the good one—happened at L'Africaine Hair Designs in Hurlingham.
Before I tell you about the pedicure, though, let me tell you a little bit about my history with L'Africaine.
A Great Nail Salon Near Me: L'Africaine Hair Salon, Nairobi
I used to go to L'Africaine a lot when I first moved to Nairobi because it was the first good beauty salon that I visited (the best haircut and the best artificial nails I've ever had in my life were both from L'Africaine!).
After getting to know Nairobi better, though, I started going to other beauty salons.
Essentially, I felt L'Africaine was unnecessarily pricey.
In an effort to get regular beauty treatments that didn't break the bank, I began to frequent beauty salons that offered maximum convenience in terms of location as well as services at extremely low prices.
As habit took over, I began to imagine that I was getting as good beauty treatments as I would anywhere.
After all, aren't all manicures and pedicures equal?
Then, I happened to go back to L'Africaine one day.
READ ALSO: Dreadlocks: Starting Them, Maintaining Them and More
On that occasion, my mother had come to visit me and wanted to get her nails done.
Since L'Africaine was her salon of choice when she lived in Nairobi, I decided to indulge her and have us both get our nails done there.
So many things about my pedicure experience at L'Africaine made me stop and wonder about how much less I was getting at my regular salons.

Getting My Nails Done at L'Africaine
First, let's start with the extraneous things.
After I sat to get my nails done, I was offered a beverage of my choice that included the possibility of a glass of wine.
As it was early evening, I decided to have a glass of white wine.
Admit it ladies: part of why we go for beauty treatments is to be pampered.
After all, most of us have enough beauty knowledge to do our own nails.
Looking at it from that perspective, the wine went a long way to mellowing me out and enhancing my pampering experience.
More substantially, I was impressed with the caliber and wide range of tools that were used during my pedicure.
Everything down to the kind of nail polish used, OPI, contributed to the result of smooth, well-cared-for feet, with impeccable, super-glossy nails that looked almost delectable!
It's been a little while since that pedicure, so I will not go into greater detail. Rather, I will just say that, upon coming out of L'Africaine, I told my mother that I finally realized why the 'same' service costs different in different places. The reason is that they are not the same at all, except in the most basic of ways.
Ladies (and you gents who know what I am talking about), do you feel a pedicure is just a pedicure?
What has your experience been?
If you don't have enough experience to make a comparison, why not try out a pedicure at a different salon and tell me what you think?
If you are not sure which salon to try, how about trying out the same one I did?
Getting to L'Africaine Hair Designs
L'Africaine Hair Designs is located in Hurlingham, in the building adjacent to the one that houses IQRA driving school.
When coming from Yaya, L'Africaine is before IQRA.
If you pay close attention, you will notice a board marking its location.
If these directions mean nothing to you, you can call L'Africaine directly and ask for directions.
Their telephone numbers are (020)-2710660 and 0721-232319.
I wish you happy pampering and would love to hear what you have to say on this subject.
Until the next time,
Biche
P. S. Subscribe to Chick About Town to know whenever I publish a new post. You can also follow me on Twitter or on Facebook for daily musings on living &lifestyle in East Africa. Signing up is free and easy!
READ ALSO: 5 Fun Ways to Rock Maroon Hair
Photo Credits: Celestial Gift Experiences, L'Africaine Hair Designs, Mercy, The Nail Bar, Element Nail Spa