Did you come to this post looking for the Mr Price Home Kenya Instagram account? If so, here you go!
Mr Price Home Kenya Instagram/Mr Price Home Instagram
Mr Price Home Kenya does not have an Instagram account specifically for Mr Price Home stores in Kenya.
To find Mr Price Home Kenya on Instagram, go to the main Mr Price Home Instagram account, which is @mrp_home.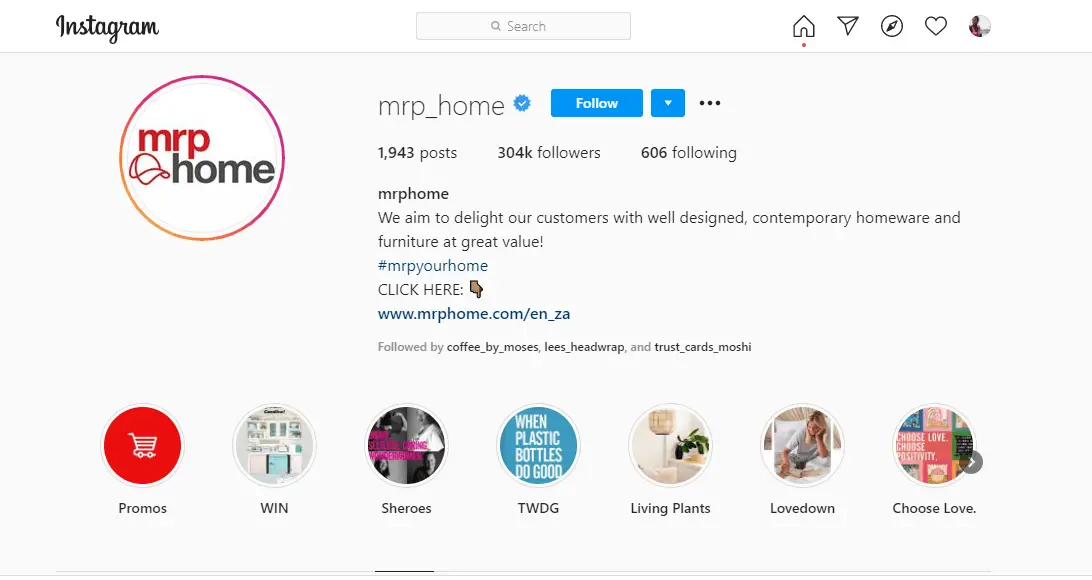 Mr Price Garden City
Mr Price Kenya has a branch on the 1st floor of Garden City Mall, on Thika Road.
Mrp Garden City Opening Hours
Mr Price Kenya Garden City opens every day from 10 am to 7:30 pm, including Sundays and public holidays.
Mr Price Kenya Garden City Contacts
You can reach the store by telephone on +254-777-666652 or by email at [email protected]
Mr Price Kenya Instagram
There is no specific Mr Price Kenya Instagram account, but you can find the general mrp Instagram account at the Instagram handle @mrpfashion.
Mr Price Tanzania Online Shopping
It is not possible to shop from Mr Price Tanzania online.
To buy from Mr Price in Tanzania, you will have to visit their store at Mlimani City in person.
Mr Price Account
A Mr Price account is a credit facility open only to Mr Price customers living in the Republic of South Africa.
With a Mr Price Account, you get a Mr Price Money Card which you can use to shop across several Mr Price Group Brands: Mr Price, Mr Price Home, Mr Price Sport, Sheet Street, and Miladys in South Africa.
Find out more about Mr Price accounts here.
Kenya Are You the One Instagram
Kenya Scott is a contestant on Are You The One? Season Of Fate. You can find her verified Instagram account here.
---
About a little over a year ago, I told you that I was getting off Instagram after more than two and a half years of daily posting.
I was resolute, certain that I could put the time I spent on Instagram to better use.
But, oh the withdrawal I went through!
Nonetheless, I ploughed through the withdrawal and made it out on the other side.
I must admit, though, that I am very glad to tell you today that…I am back!
So…in this post, I've got for you the best of my Instagram feed since I last wrote a post about that.
What kind of pictures can you expect to see in this one? Lots of shots of nature, including the ocean since I am in Dar es Salaam, Tanzania, but there are a few that might surprise you.
Without further ado, enjoy!
READ ALSO: Community Online Shopping & Accommodation Guide 2020
Nos. 8–3: Sunset, Ocean, and Nature Shots in Tanzania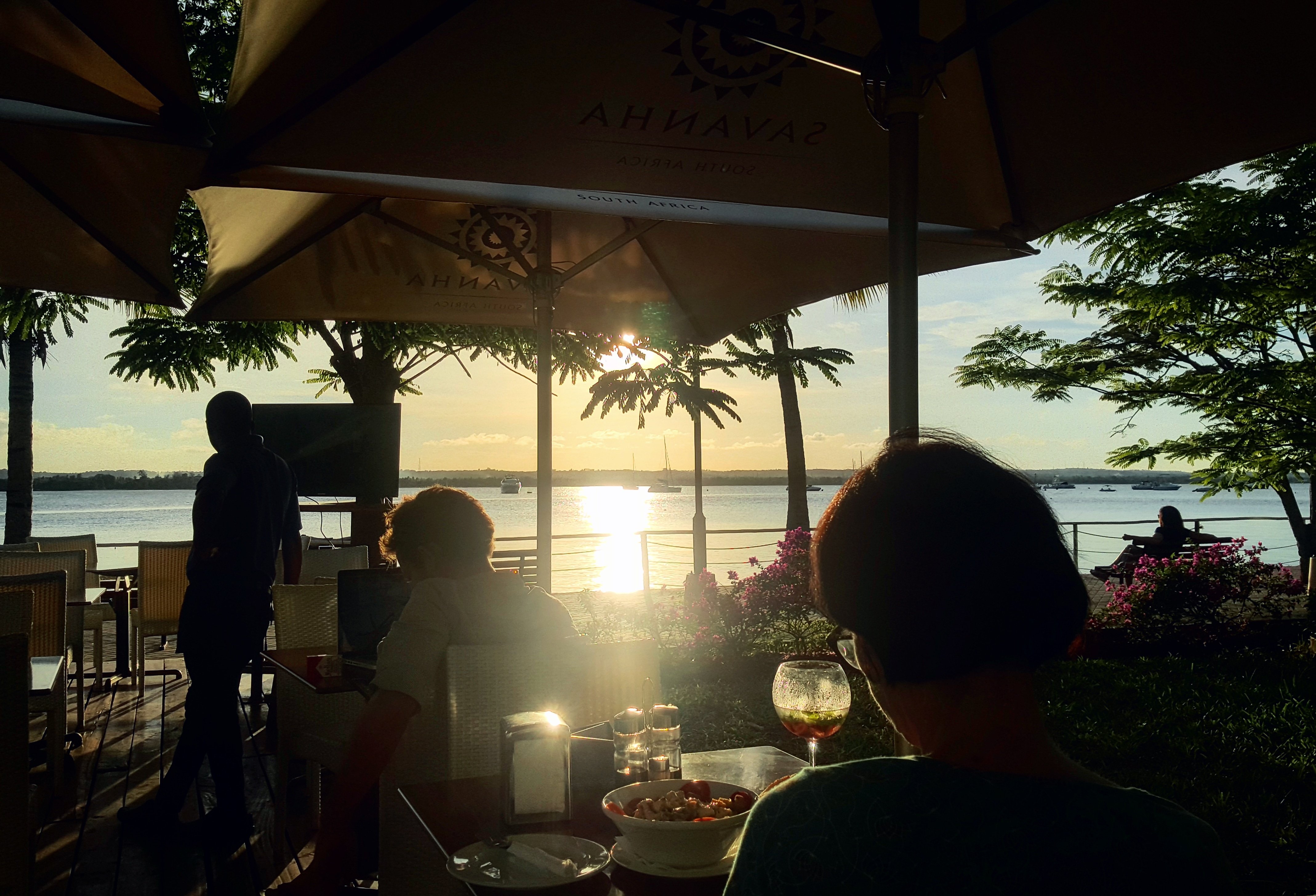 For those of us who live in Dar es Salaam, The Slipway is a place to shop, eat good food, enjoy the Indian Ocean, and above all to catch beautiful sunsets like this one.
Did you know, though, that The Slipway is also home to a hotel called, quite simply, Hotel Slipway?
Go to bit.ly/TheSlipway to read what I have to say about Hotel Slipway and why you might want to stay there during your next trip to Dar es Salaam.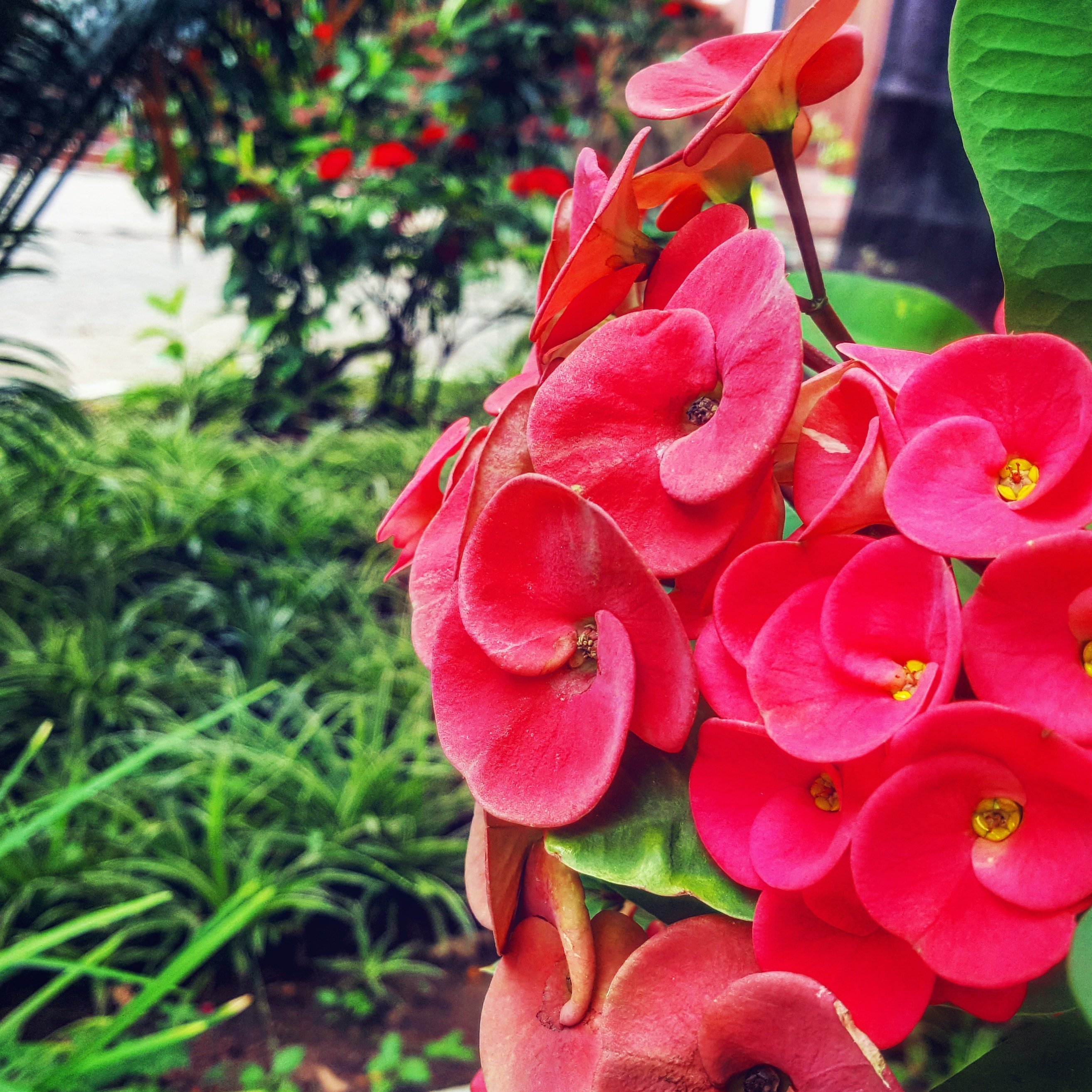 When a flower is so pretty it inspires you to snap a picture of it: "Spring" time in Dar es Salaam, Tanzania.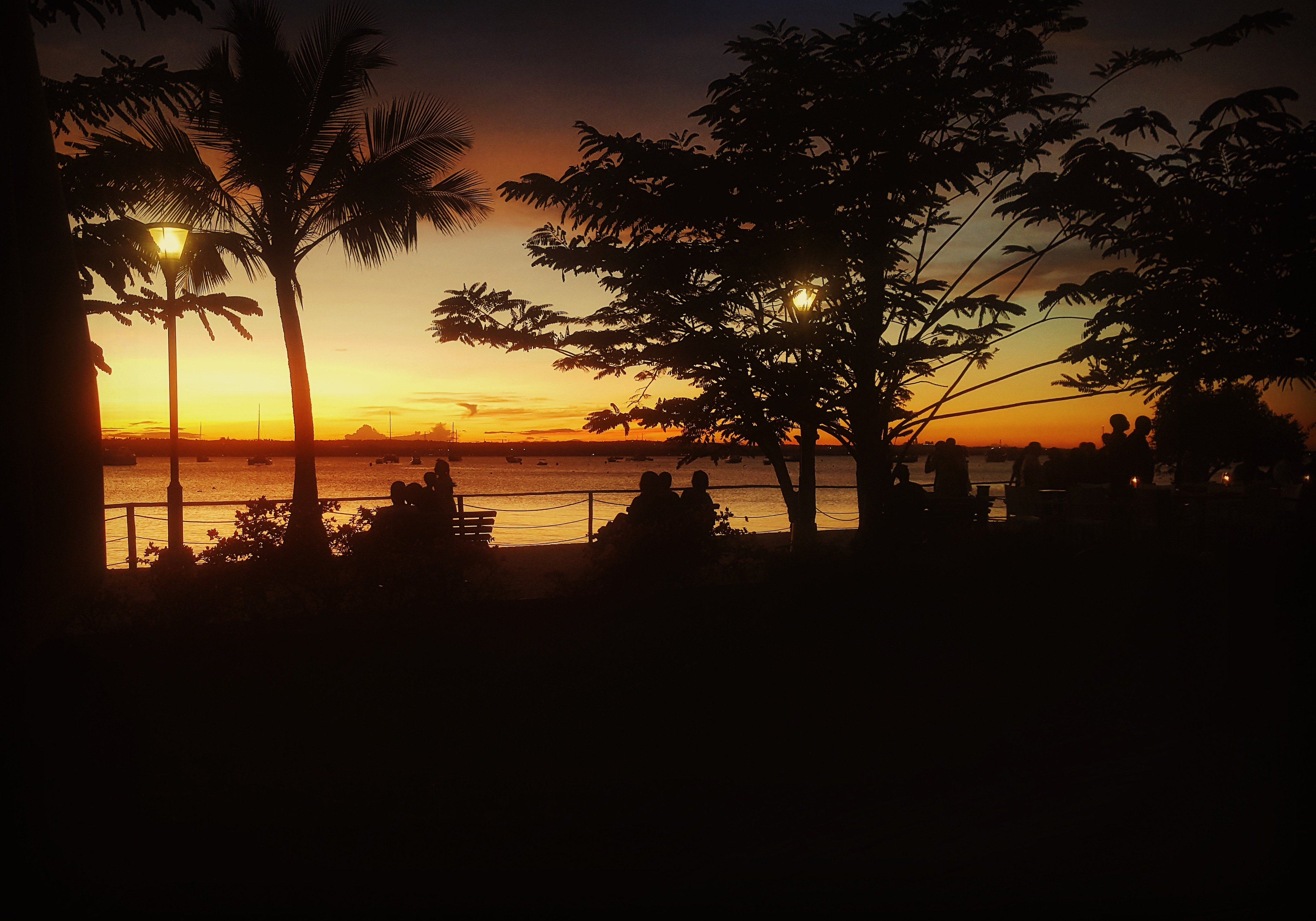 And it continues to be beautiful at every stage of sunset (in reference to the first picture on this list.)
Sunset at Hotel Slipway in Dar es Salaam, Tanzania.
Go to bit.ly/TheSlipway to read my thoughts on Hotel Slipway and why you might want to stay there during your next visit to Dar es Salaam.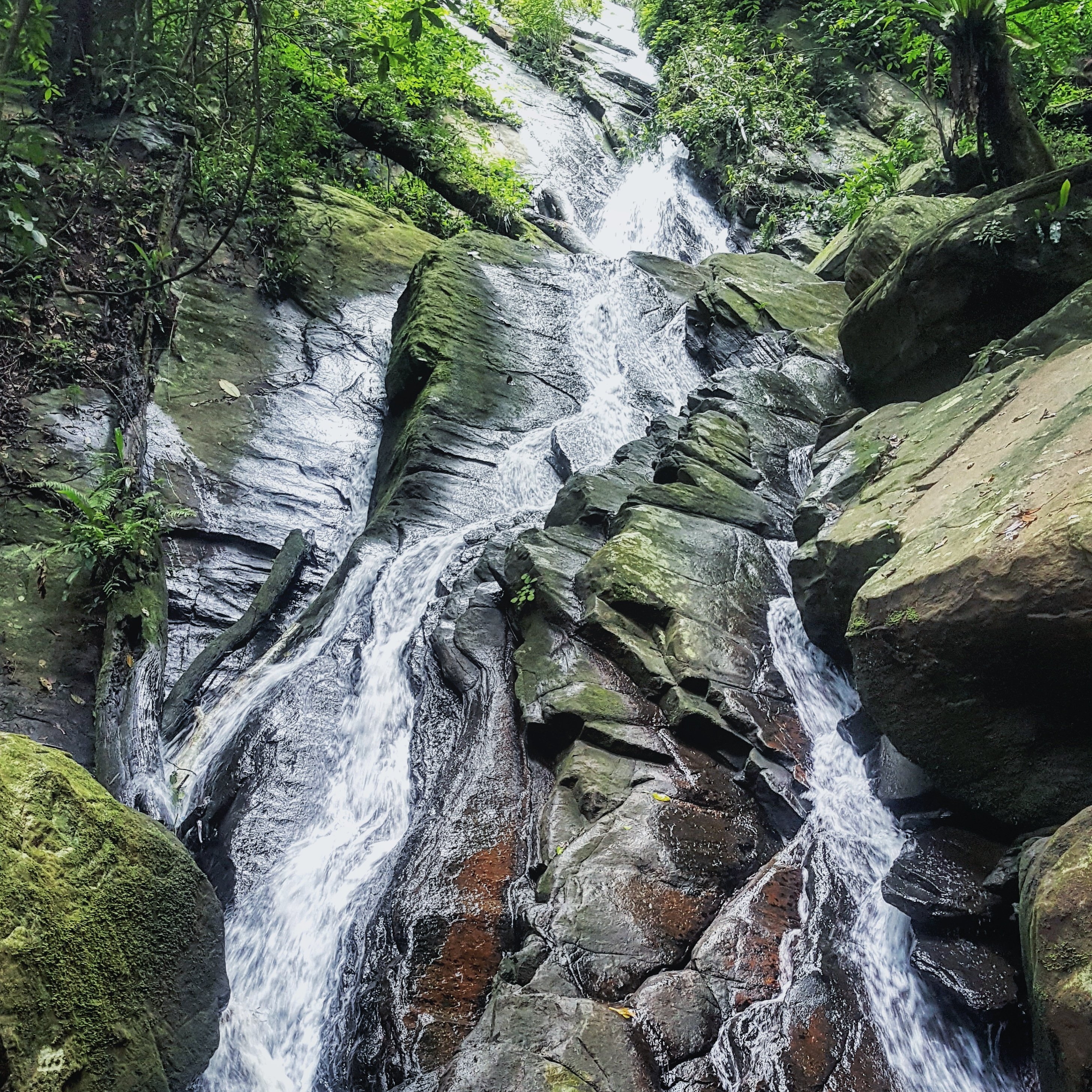 The waterfall at Magoroto Forest Estate in Tanga, Tanzania. It was definitely worth the hike!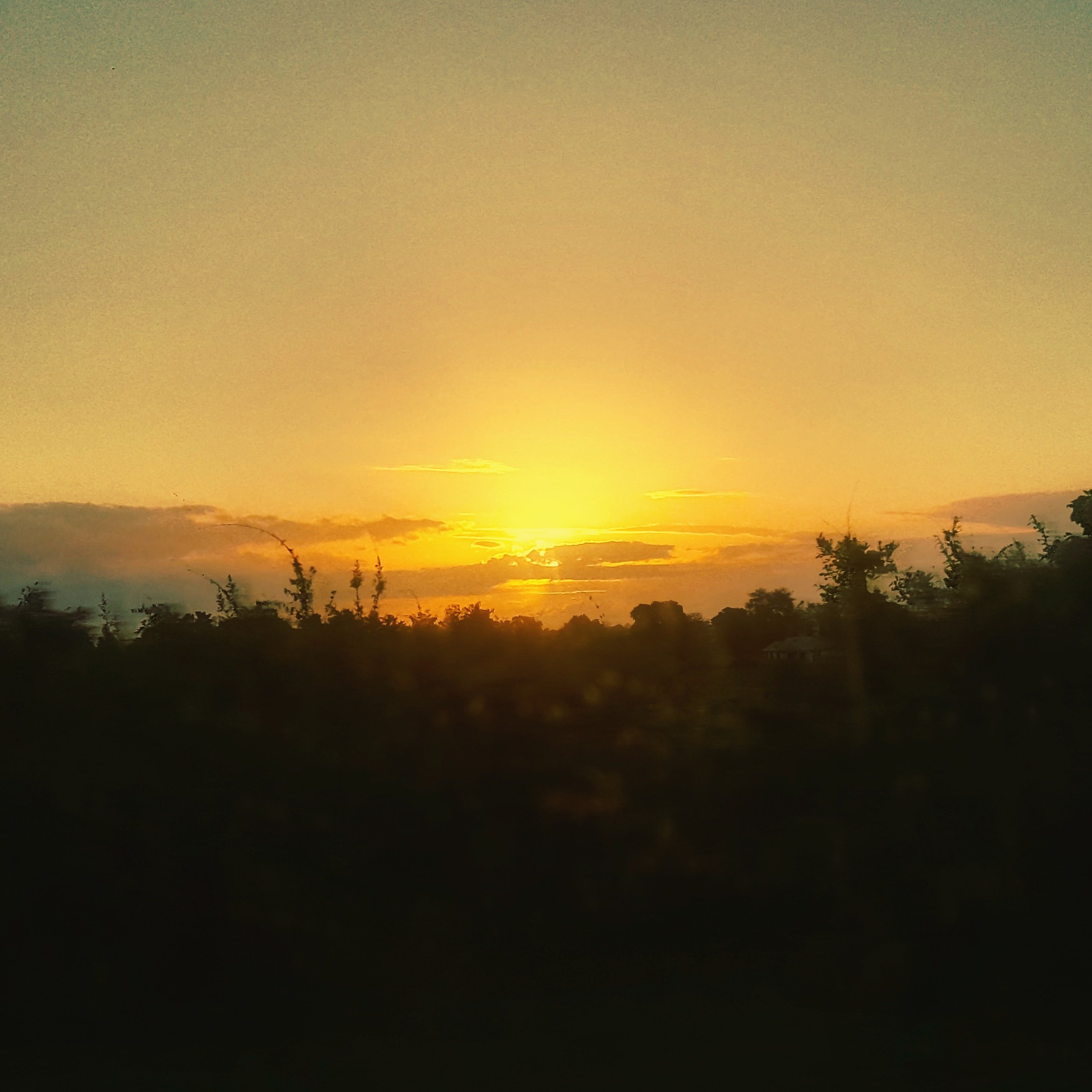 Oh, how I love to road trip! Sunset in Segera, Tanzania, headed to Magoroto Forest Estate.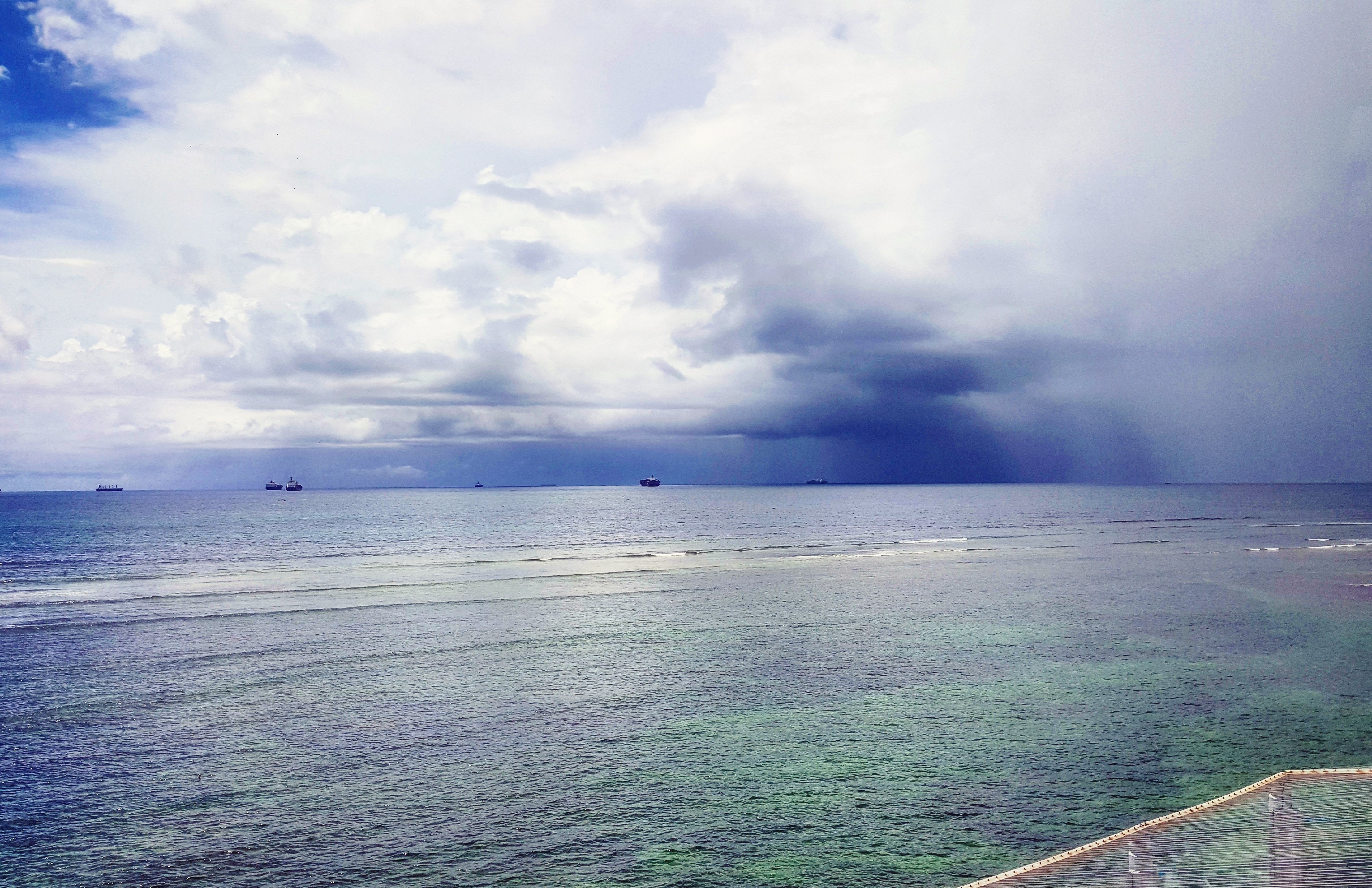 A broody Indian Ocean seen from one of my favourite places in Dar es Salaam: the upstairs outdoor deck of the Karambezi Café located at Dar es Salaam's Seacliff Hotel.
Go to bit.ly/SeacliffDar to read my thoughts on Seacliff Hotel and a slew of other hotels in Dar es Salaam, Tanzania.
No. 2: A Fashion Event in Dar es Salaam, Tanzania
#AboutLastFriday China meets Panama meets Iceland and Tanzania in a fashion event held at The Hyatt Regency Hotel, The Kilimanjaro in Dar es Salaam, Tanzania.
Dubbed "The International Young Fashion Designers Show Case Tour in Dar es Salaam", Tanzania was represented by our very own Kemi Kalikawe of Naledi Tanzania (who featured stunning pieces made of barkcloth…yes, I said BARKCLOTH!) Go to bit.ly/FashionTourEvent to find out more. #Sponsored #BridgeAndReach
No. 1: A Pleasant Discovery in Uganda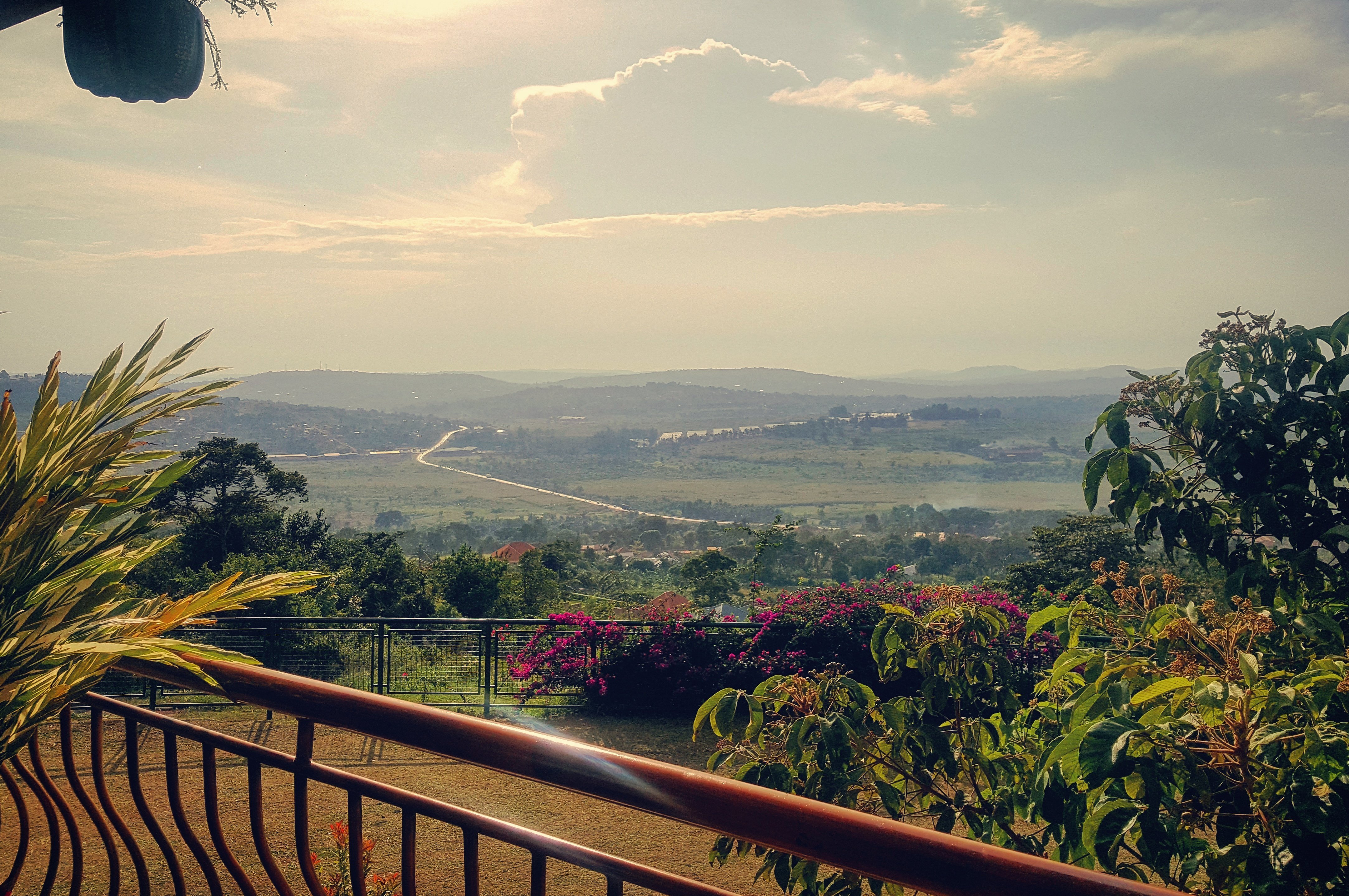 About an hour's drive outside Kampala, Uganda, in the direction of Masaka, lies the relatively new Maya Nature Resort.
Built on 100 acres, out in the countryside, it's a great getaway for nature lovers and people who want to escape the hustle and bustle of Kampala.
There you can enjoy long walks on the property or great views like this from its restaurant.
Go to bit.ly/MayaUganda to find out more about or book your stay at Maya Nature Resort.
So there's you've got it, folks: some sights and sounds from what I've been up to in the last few months.
I hope you enjoyed the pictures.
Until the next time,
Biche
P. S. Are you a blogger or website owner who would like to make more money form display ads on your site? If so, check out this free service that helps you do that.
P. P. S. Do you have a product, establishment, event, or service that you would like to publicize online? If so, go here to find out how I can help you do that.
P. P. P. S. Have you subscribed to Chick About Town yet? If not, you can do that here. Did you enjoy these pics? If so please share this post with your friends and followers on social media. Last but not least, you are welcome to use any of these pictures on your own site, but if you do, please remember to link back here. Thank you! 🙂
Photo Credit: Kamili Group