Are you interested in getting colored braids in your hair but aren't sure what color to go with? If so, you are in the right place. Let's start with mixed colour braids for dark skin.
READ ALSO: 4 Interesting Hair Plaiting Styles
Table of Contents
READ ALSO: 2000s Hairstyle
Mixed Braids Colours for Dark Skin
You can wear colored braids even if you have dark skin and not look out there.
One way to do this, if you are in love with a braid color that you think will contrast too much with your dark skin, is to mix colors so that the contrast is not too stark.
Here are some interesting ways to wear mixed colour braids for dark skin.
READ ALSO: African Braiding Hairstyles: 5 Popular Styles & More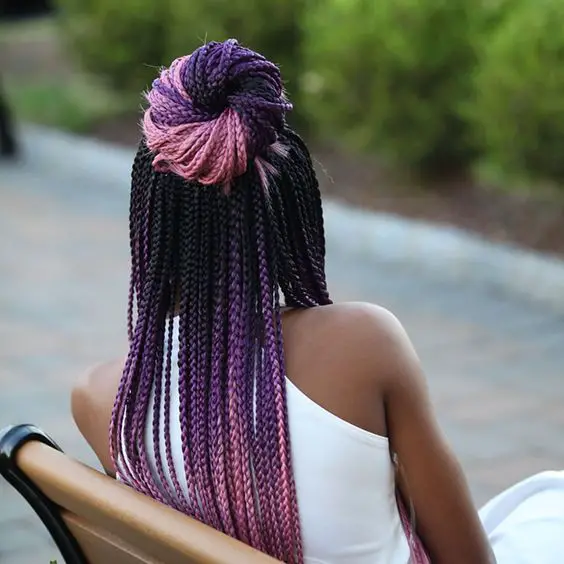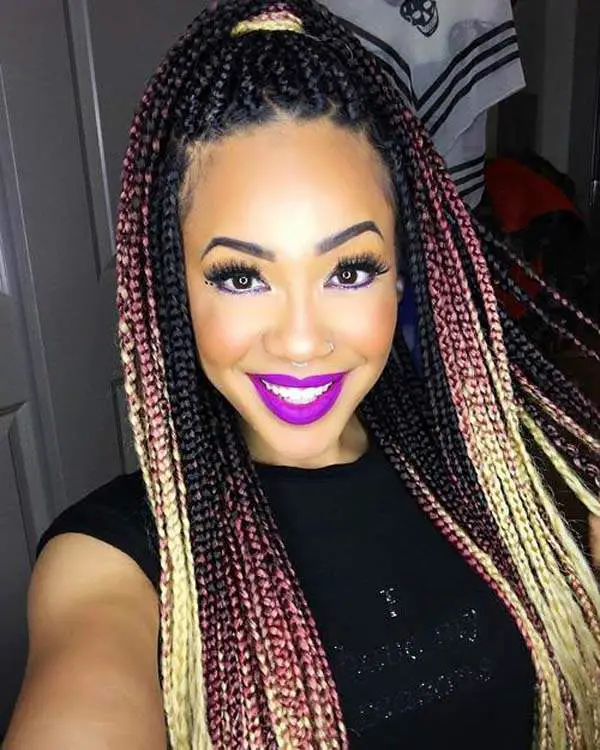 READ ALSO: 4 Steps Towards Getting a Great Corn Roll Hair Style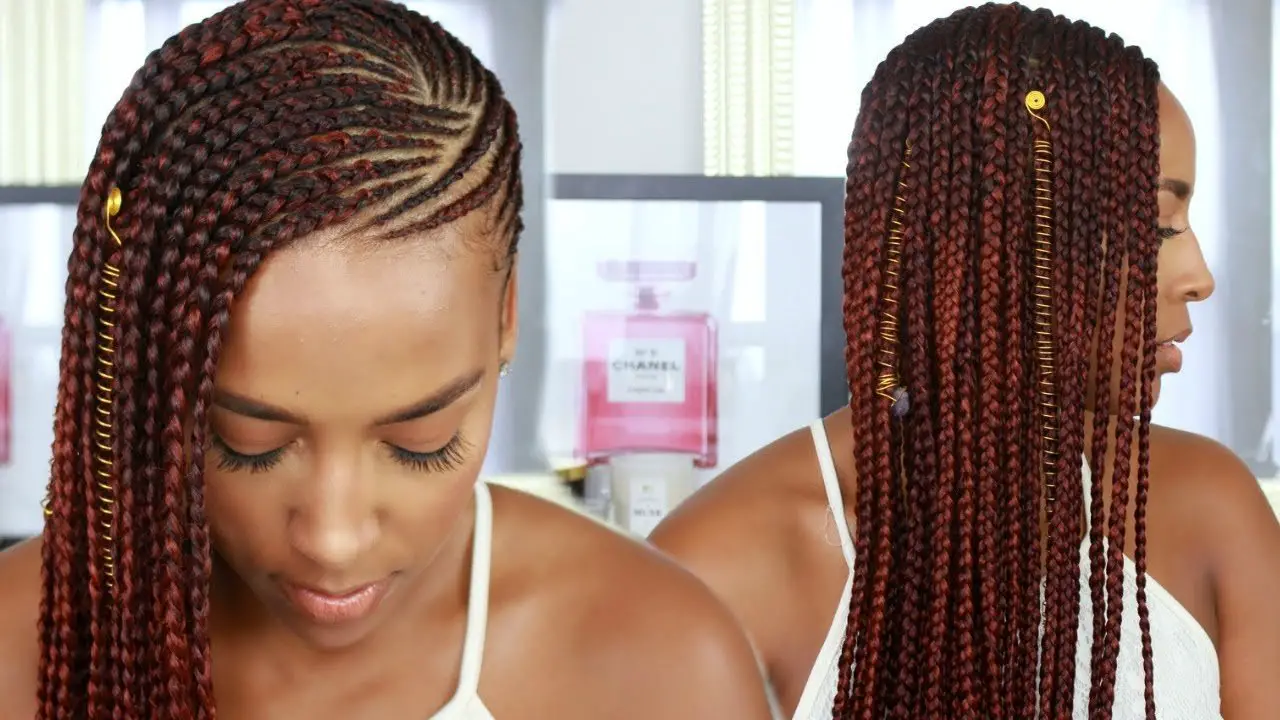 READ ALSO: 5 Fun African-American Short Hairstyles for You to Rock Today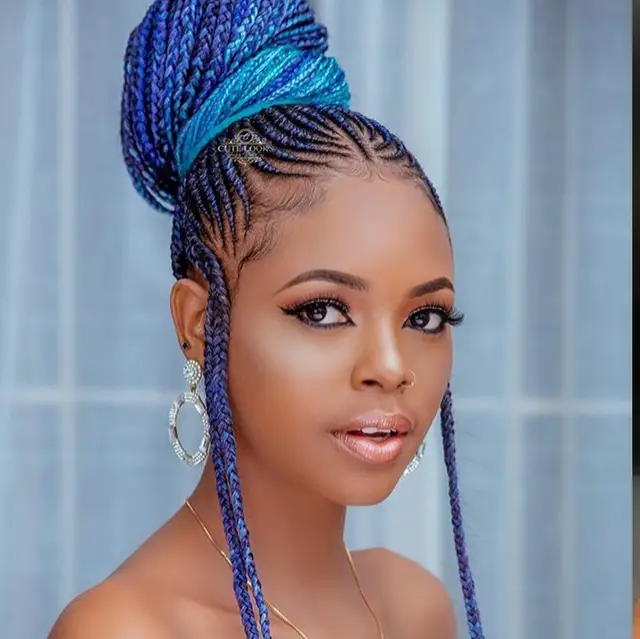 READ ALSO: Burgundy Dreads Male & Female Styles
Mixed Colour Braids for Light Skin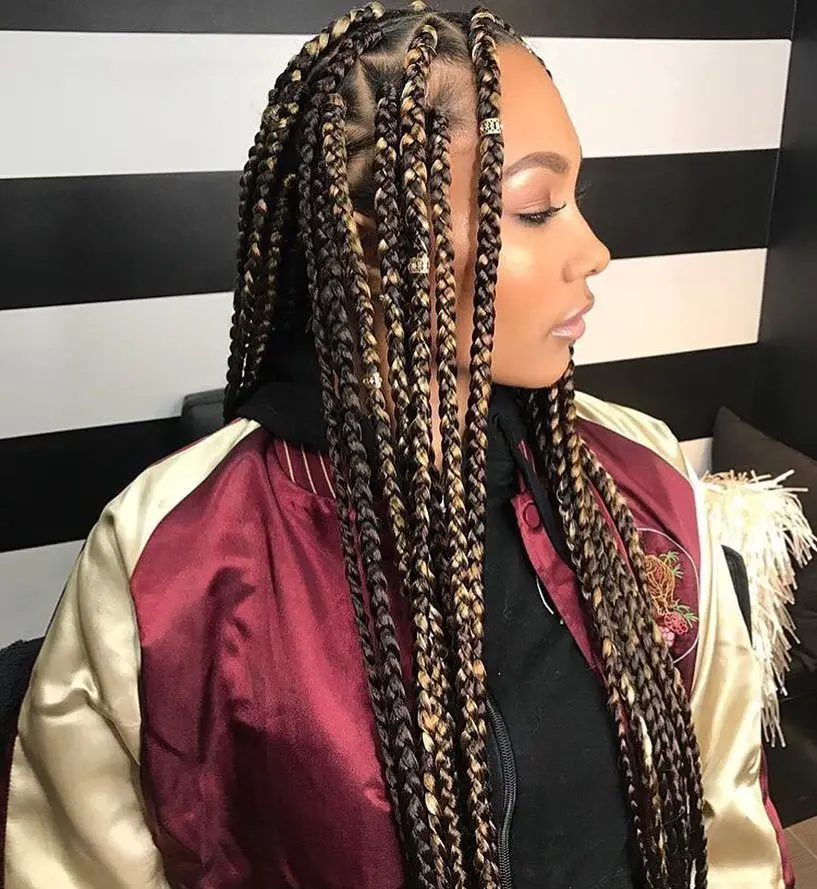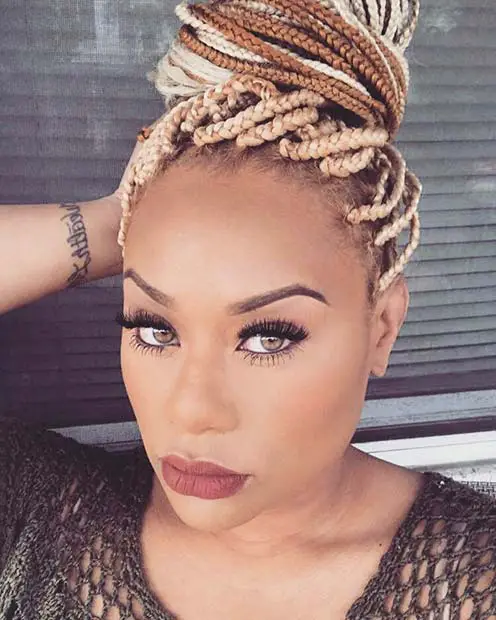 READ ALSO: The Best Moisturizers for Relaxed Hair in 2022 & More
Colour 30 Braids on Dark Skin
READ ALSO: The Popular Braids Hairstyle African 2023 & Is Wearing It Cultural Appropriation if You Are Not of African Descent?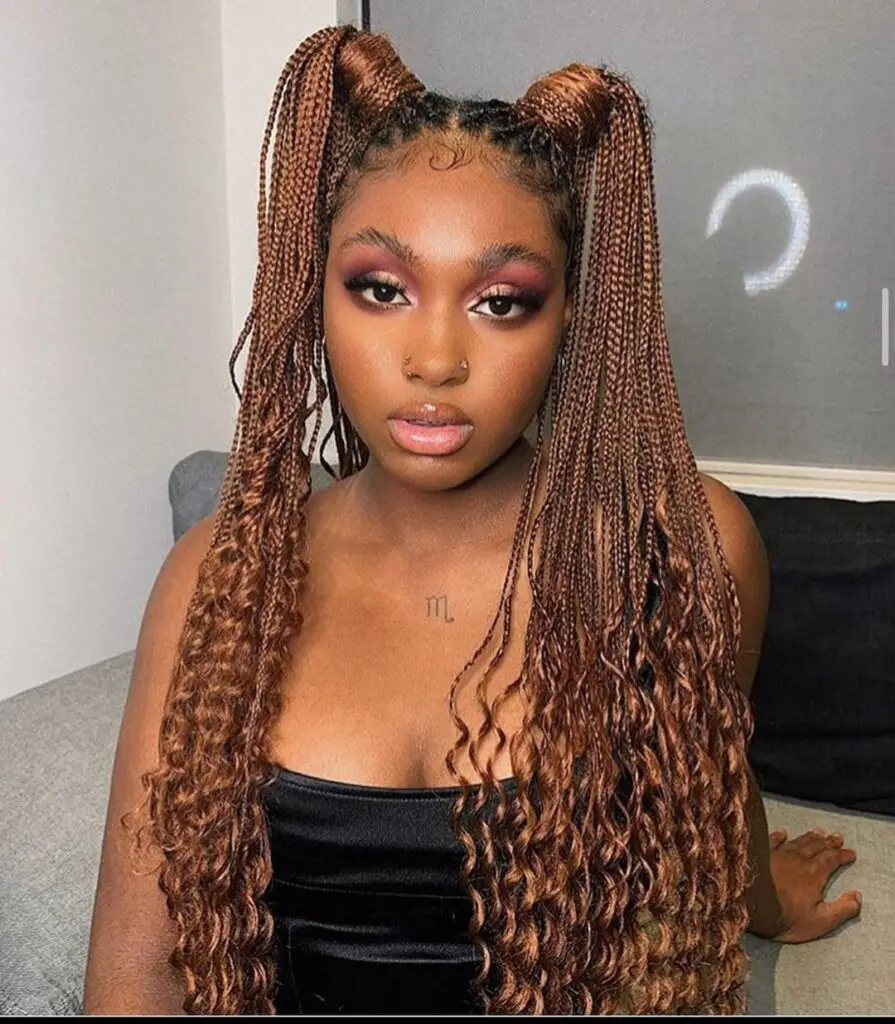 READ ALSO: Waves Long Hair
Maroon Cornrows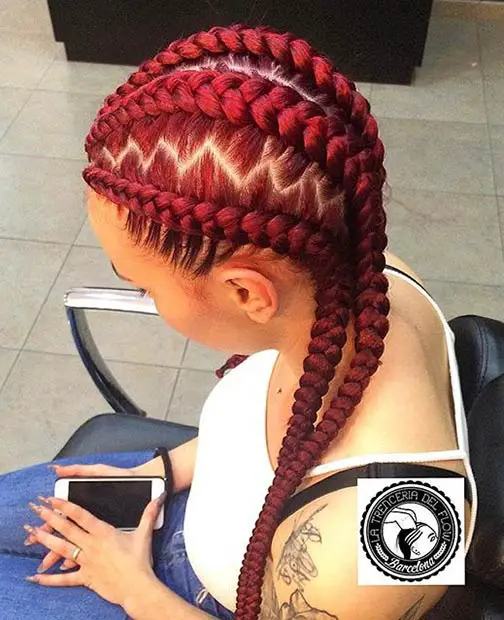 READ ALSO: 7 Fun Coloring Styles Hair to Change Up Your Look
Braid Colours for Dark Skin: Colour 33 Braids on Dark Skin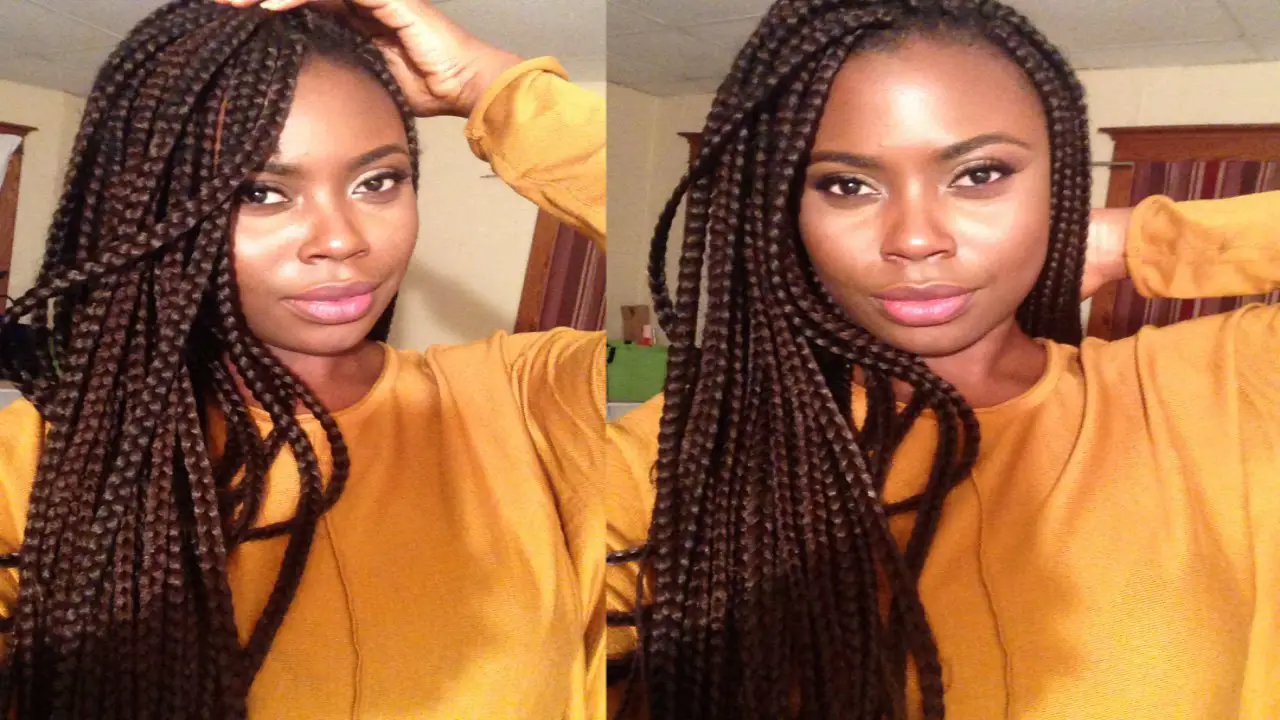 READ ALSO: Hair Stylist Color Tips 2023: How to Find the Best Hair Colorist for You
Braid Colours: Green Braids on Dark Skin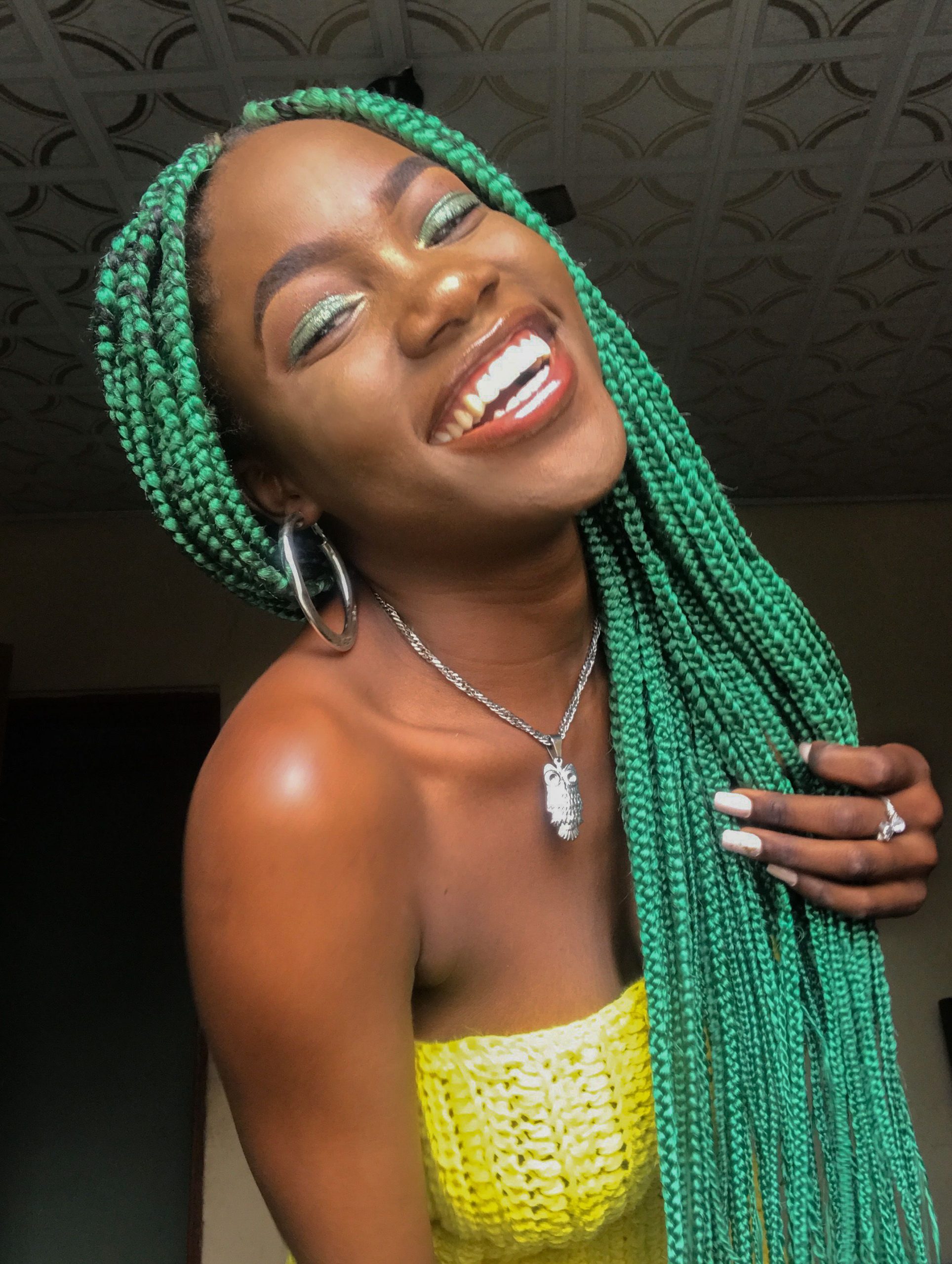 READ ALSO: 2 Braids Hairstyles Made With 2 Different Interesting Types of Braids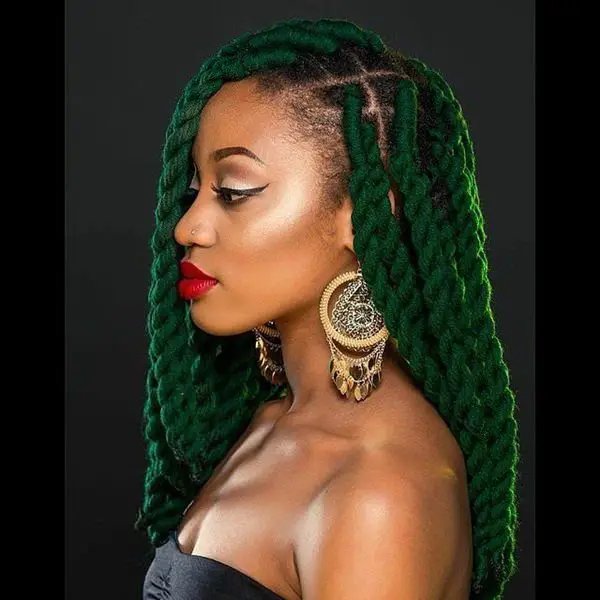 READ ALSO: Beautiful African Hair Braiding Styles Pictures 2021
Braids with Color: Ombre Braids on Dark Skin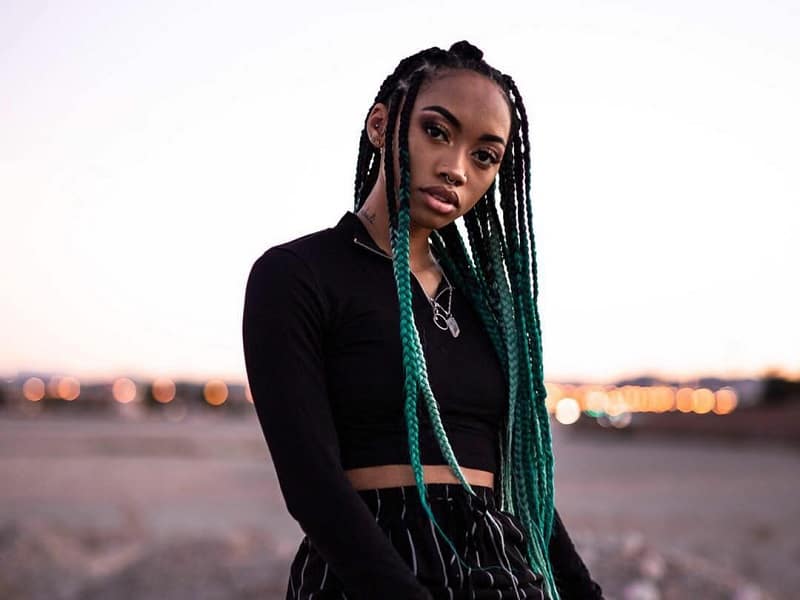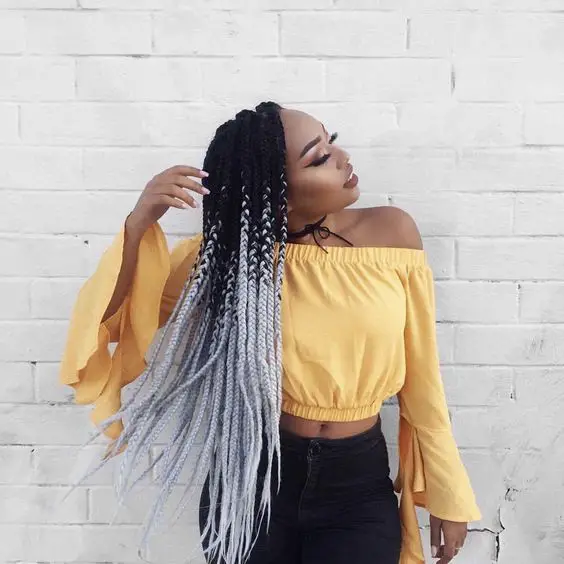 READ ALSO: Clearblue Pregnancy Tests & Other Things My Readers Purchase Online
Meroon Braids on Dark Skin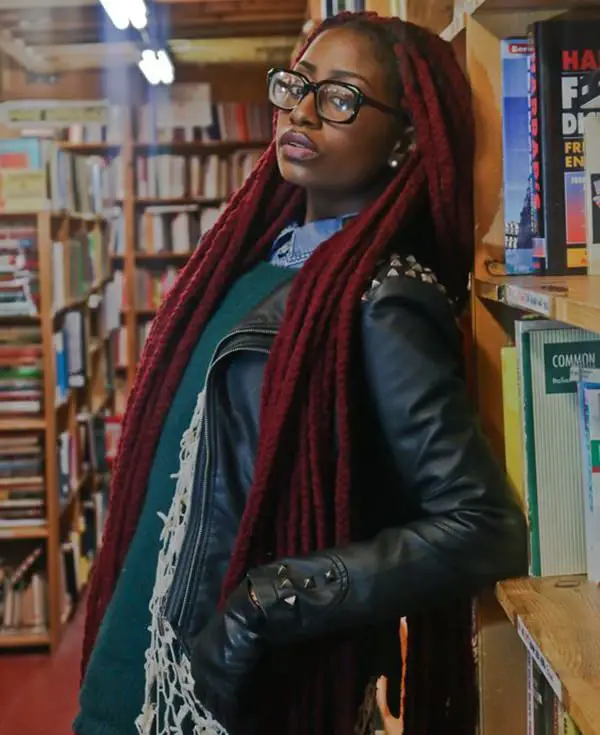 READ ALSO: The Best Foundations for Mature Skin 2023
Braids Colours: Pink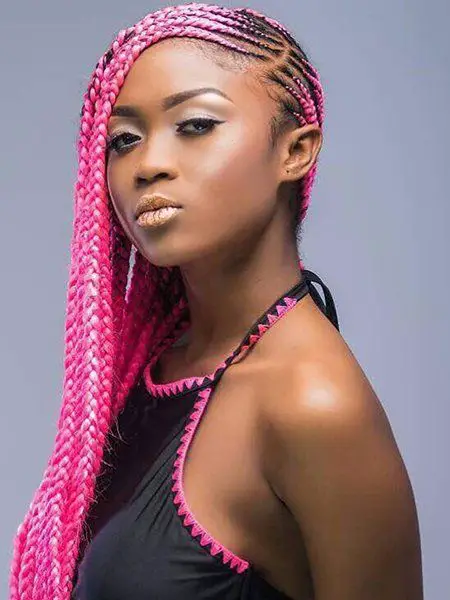 READ ALSO: Red Patch Skin: Understanding the Causes and Treatment Options
Blue Color Braids on Dark Skin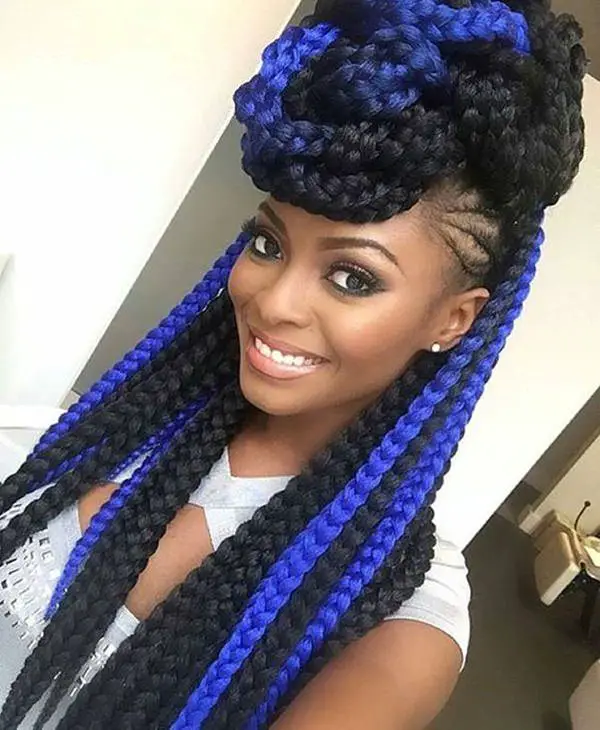 READ ALSO: Colored Hair on Dark Skins 2023: How to Do It Best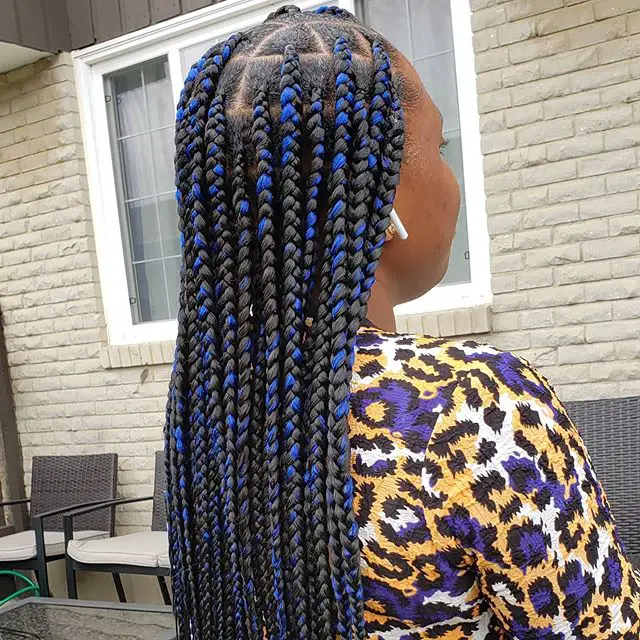 READ ALSO: Samurai Hair & Its Influence on Popular Hairstyles Today in 2023
Braid Colors: Burgundy Braids on Dark skin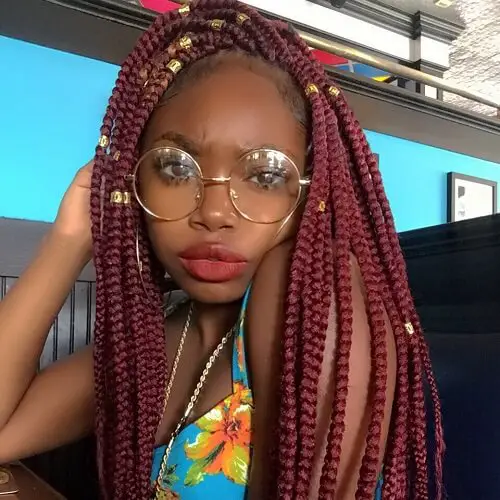 READ ALSO: 5 Easy Quick Braiding Hairstyles
---
The 21st century has come with lots of hairstyles and trends, with colored hair being one of the most popular.
READ ALSO: 6 Tips for Taking Care of Your Natural Hair
As you go past many beautiful women in the city, at work and especially at universities, you can't help but notice that they sport two or more colors in their hair.
The color that seems to be most sought after is maroon.
This is a color that will leave you amazed by its beauty when blended or on its own.
Women irrespective of skin color, face shape, and age rock maroon hair in various forms.
READ ALSO: How to Keep Your Sensitive Skin Safe This Summer
This is because maroon suits everyone and it will give you the perfect look.
There is a maroon hairstyle suitable for every occasion.
You can rock maroon hair in many ways depending on what look you want to achieve.
READ ALSO: 5 Interesting Different Types of Braids Styles for Black Hair
On top of maroon braids and maroon corn rows, other ways you can rock maroon hair include:
READ ALSO: 4 Big Braids Hairstyles
1. Maroon Hairpieces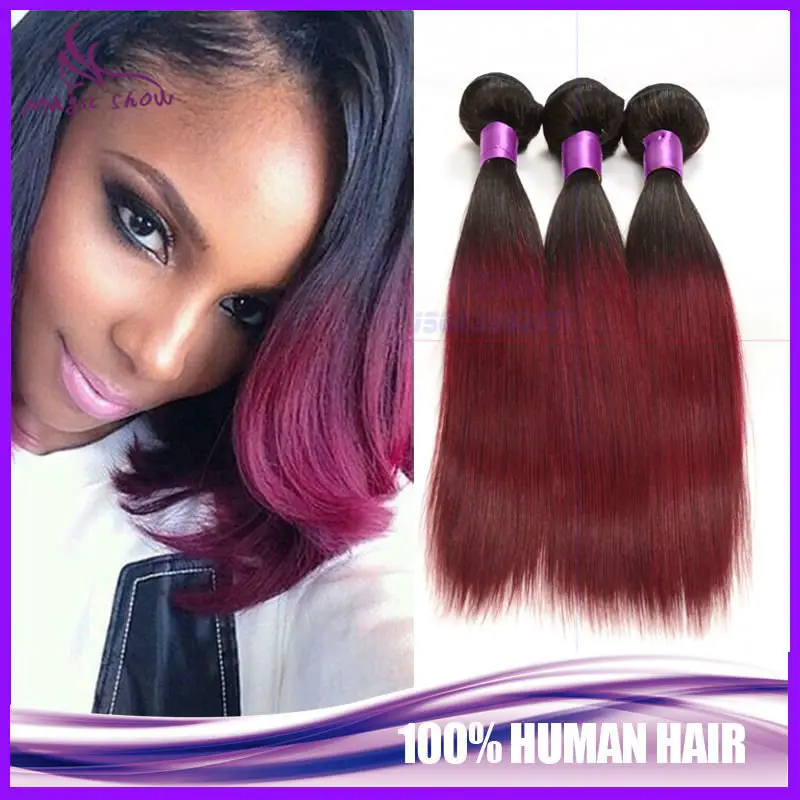 Another interesting and beautiful way to rock maroon hair is with a hairpiece, which can be either short or long.
These hairpieces can also be 100% human hair, which gives you the same manageability and flexibility as real hair.
A maroon hairpiece, is a safe way to rock maroon hair because it's easily removable and you already know what the end result will look like.
READ ALSO: What Colour Goes With Black? 5 Great Options to Consider
If you are a professional woman, you can choose a maroon hairpiece that will remain neat and professional-looking.
If you want to tone down the color, you can mix maroon with black.
You don't even have to buy separate hairpieces to do this: you can opt  for a hairpiece that already has both colors, for instance a black hairpiece with maroon ends.
Maroon hairpieces can be bought from beauty salons, purchased online, or from agents who deal specifically in hairpieces.
This is a guest contribution from Kansh Jill.
Photo Credits: DOPEaxxPANA, GodIsAble Jacob, Cosmopolitan, StyleInterest, Stephanie Chickwendu, Style Easily, de.portsmouthmarinesociety.org, Pinterest, BeatFaceHoney, Pinterest, ClosetCouture, Brandi Lofton,  therighthairstyles.com, pretty-hairstyles.com, Hair Motive, @trenceriadelflow, aliexpress.com, yourhaircolors.com, Sylvia A., QueenMercyHair, ClosetCouture, Novocom.top, CurlyCraze.com