Table of Contents
Meat Point Zanzibar/Meatpoint Zanzibar
Meat Point Zanzibar is a new eatery located very near Zanzibar airport. It features traditional-style dining and nyama choma, which is Swahili for grilled meat.
Meat Point Zanzibar Menu/Meat Point Menu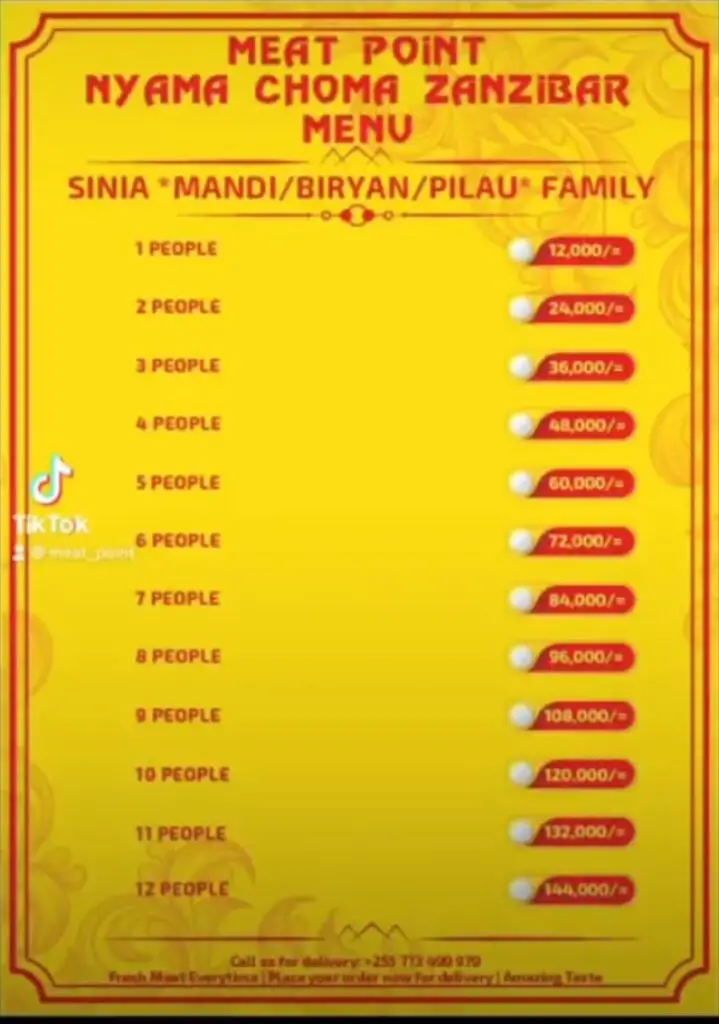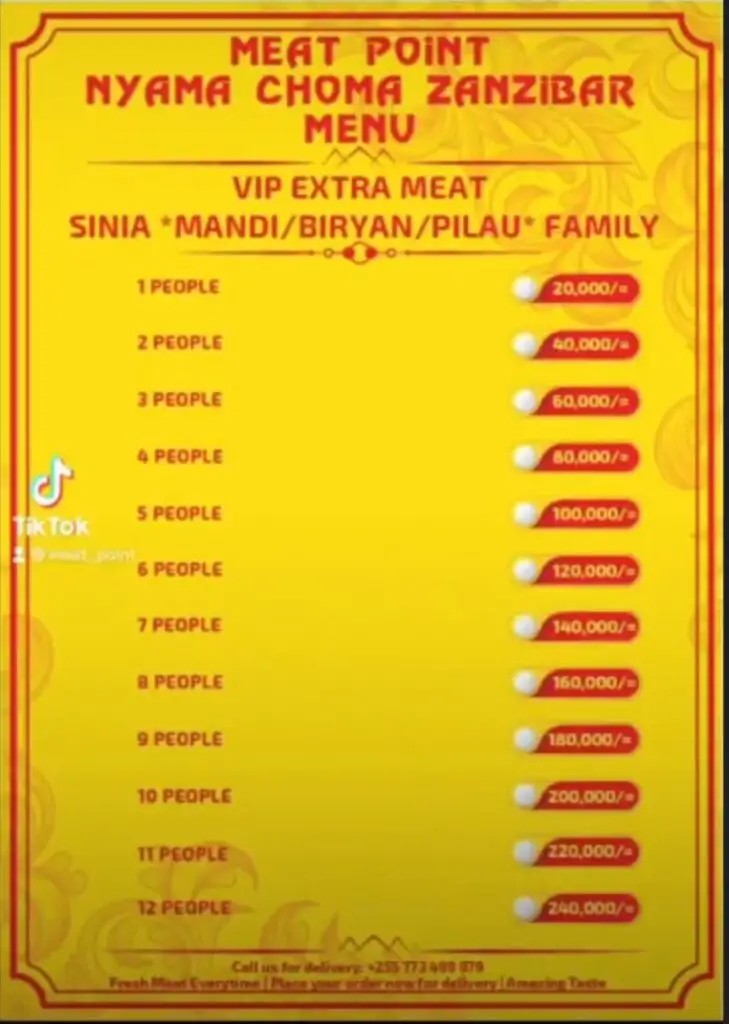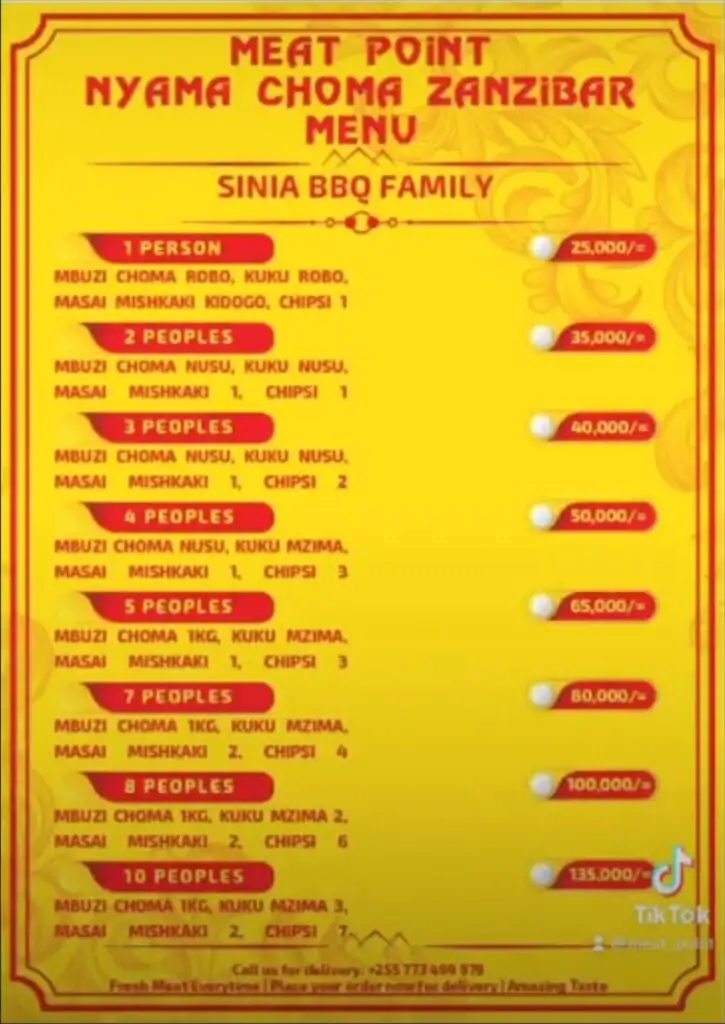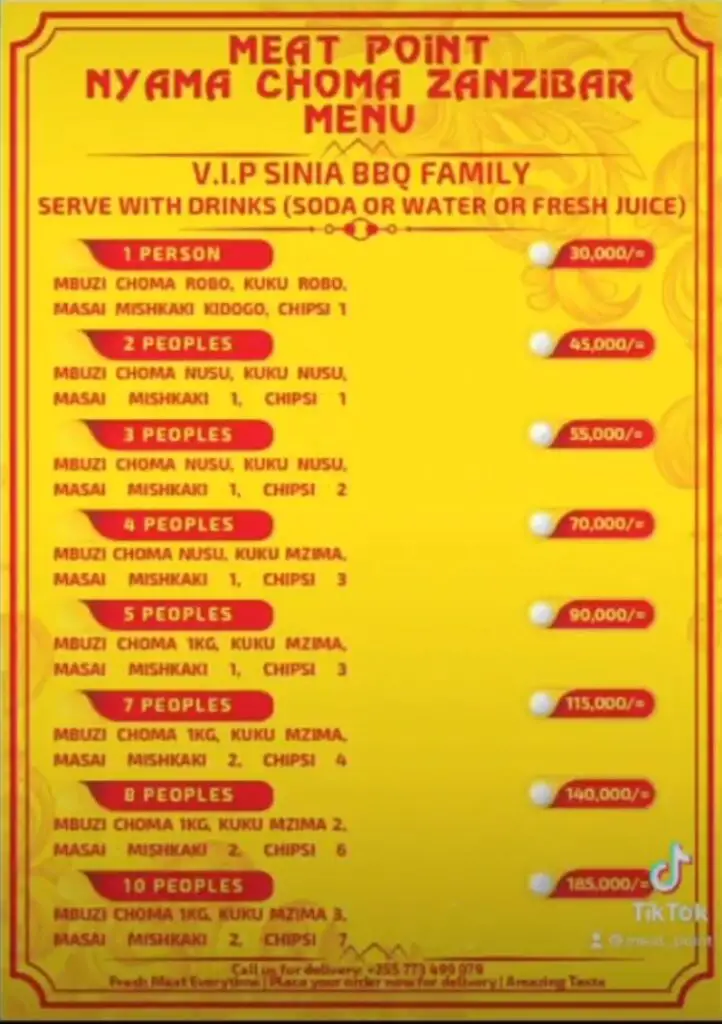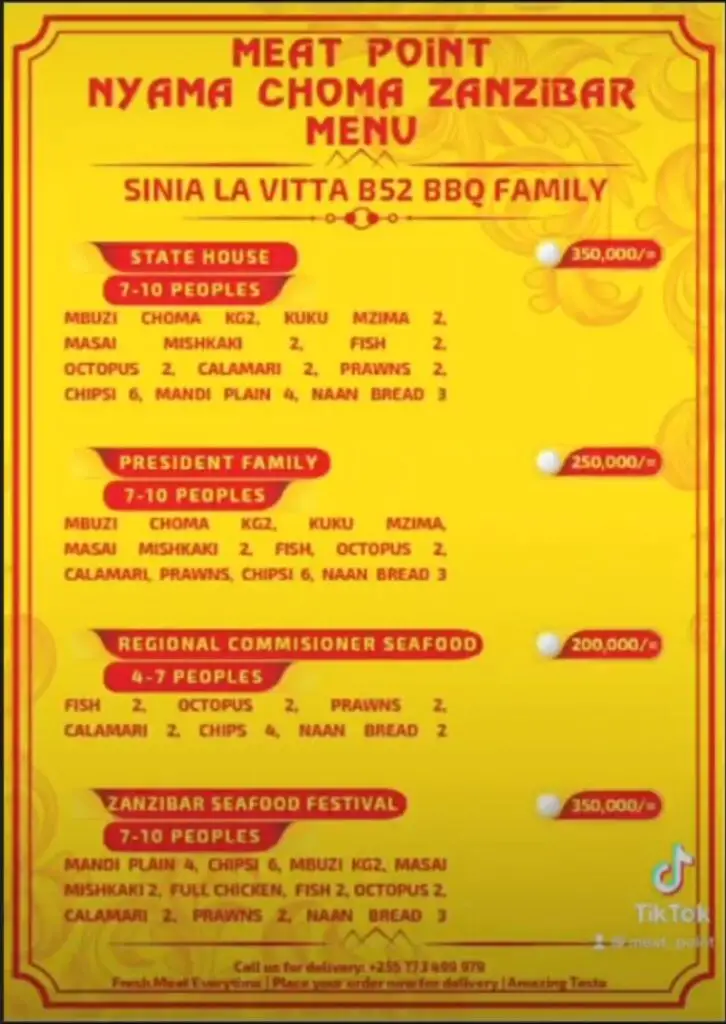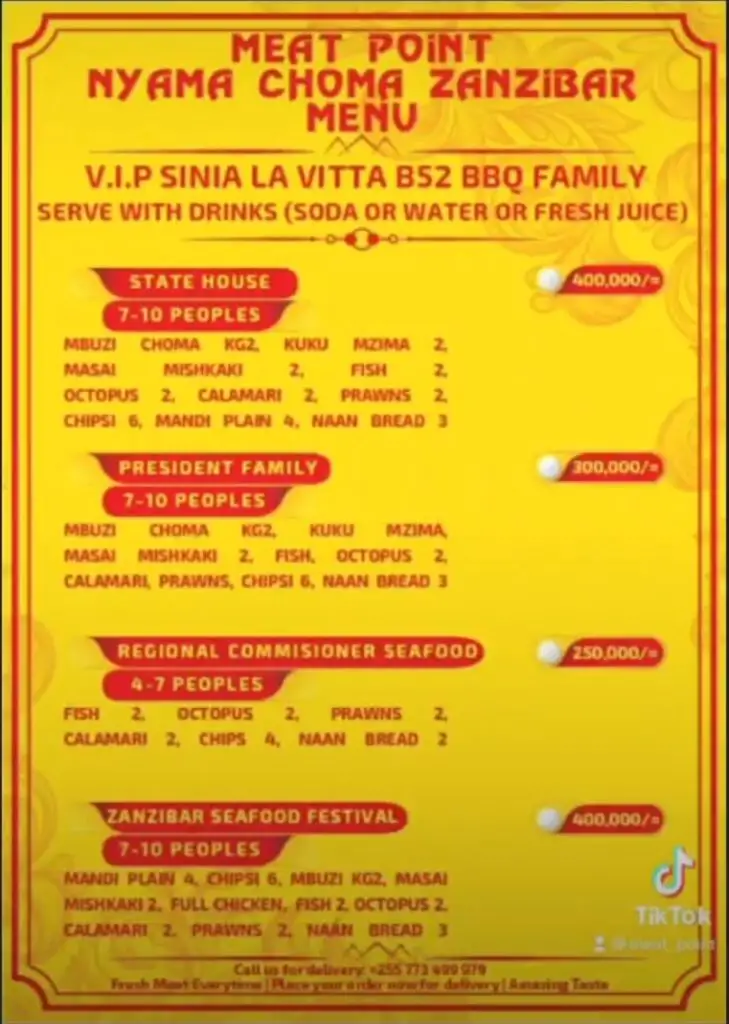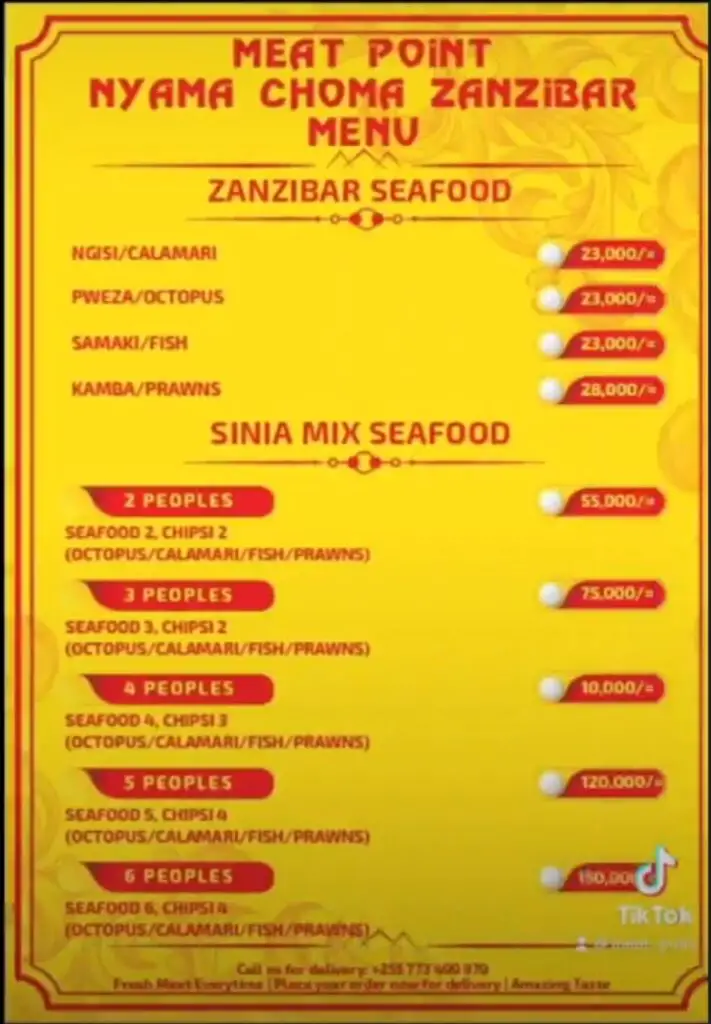 READ ALSO: The Festivals of Zanzibar & More to Do on the Island
Meat Point Zanzibar Photos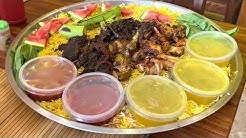 READ ALSO: Where to Stay In Zanzibar & More
Emersons Zanzibar Foundation
The Emerson's Zanzibar Foundation is a special fund cofounded in 2014 by Emerson Skeens, a long-time Zanzibar resident and hotelier.
The foundation has for goal to support locals with exceptional talents in artistic and academic fields and to assist local organizations that preserve and enhance the culture of Zanzibar.
Aylin Basaran
Aylin Basaran is a PhD candidate at the Department of Contemporary History, University of Vienna (Chair for Visual and Cultural History), where she has been working as a university assistant and research assistant and is currently affiliated as a research fellow.
She is also a lecturer at the Department of Theatre, Film and Media Studies and the Department of Development Studies.
Her research focuses are, among others, global film and media history, postcolonial and post-socialist studies, post conflict cinema, memory and trauma studies. She has conducted research in various countries such as Tanzania, Rwanda, South Africa, Kenya, Denmark, Great Britain and the US.
In 2017/2018 she was a visiting scholar at the Centre for Film & Media Studies at the University of Cape Town and at the Department of History and the African Studies Center at Michigan State University.
She has presented her work at several international conferences, published articles in international journals and books, and has co-edited volumes on political strategies in German documentary film, and on sexuality and resistance in international film cultures.
READ ALSO: 21 Best Hotels in Dar es Salaam
"Emerson Zanzibar" Foundation or Restaurants or Hotels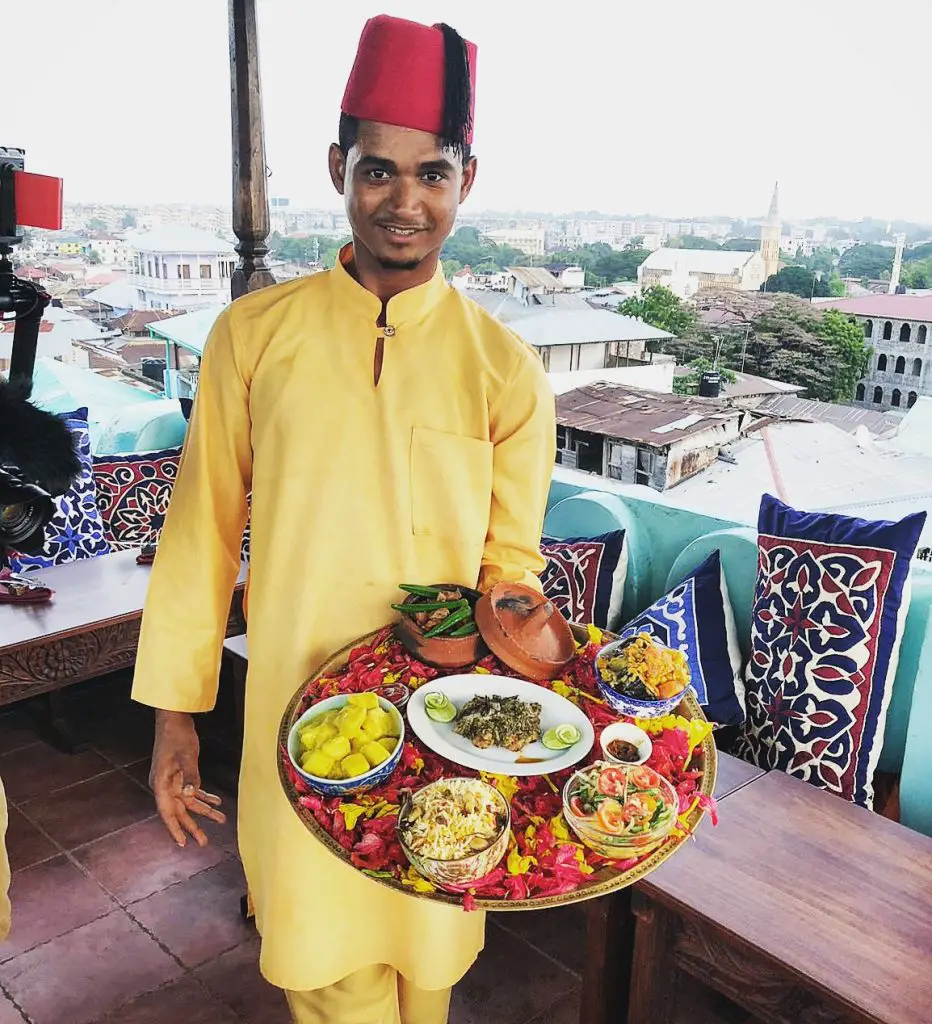 Hehehe…yes, I had to go again (said in reference to this picture below) for the Swahili dinner at the Tea House restaurant on top of the Emerson on Hurumzi hotel in Stone Town, Zanzibar.
What was for dinner?
Goat with okra, a delicious fish cooked in banana leaves and preserved lime, pilau rice, breadfruit in coconut, and a delicious vegetarian pulse dish…among other things. Very much like what I had the last time I was there and every much as delicious!
Go to bit.ly/ZanzibarTips for more recommendations on what to do when you are visiting Stone Town, Zanzibar.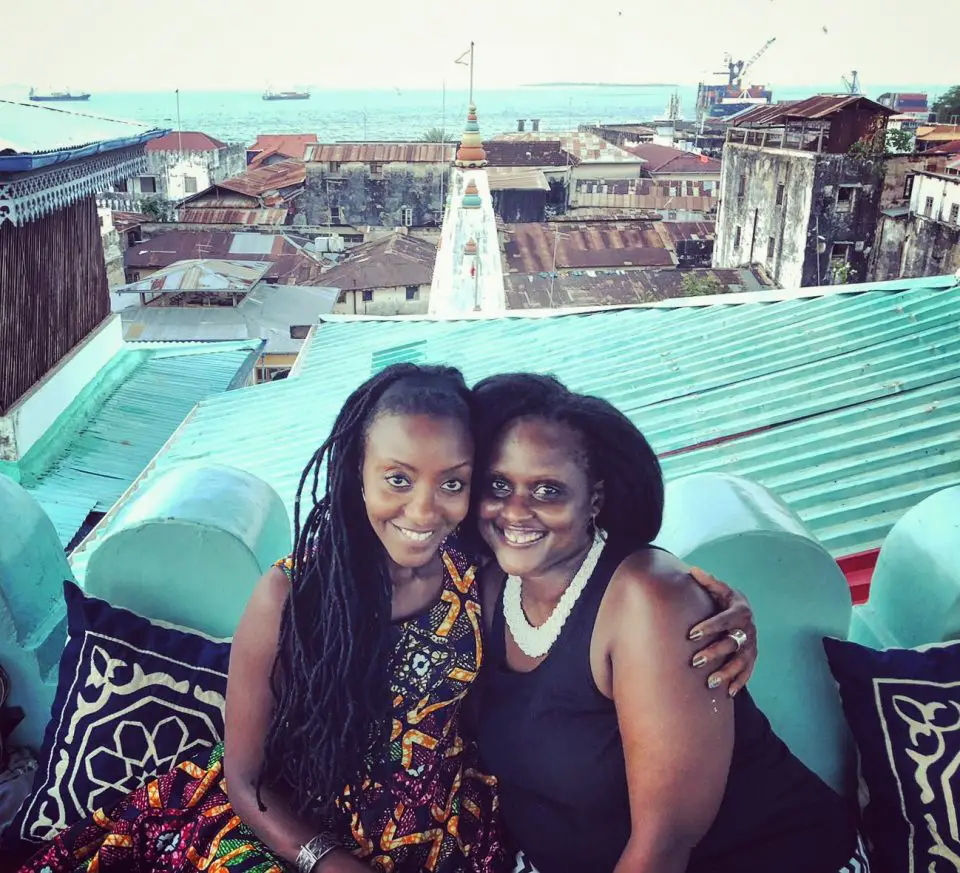 We met 27 years ago in one big dramatic bang and, all these years later, our friendship that has spanned 5 countries on 2 continents feels as simple and as easy as when I was 12. (Yes, 12, perpetually 12.
) Happy birthday, sister-girl @DuhirweStudio. You age like a fine wine!
I can't wait for the next time! 😙
Happy birthday to you too, @LilRushe! I hope you are living it up today as hard as your sister is in Zanzibar.
Living and loving at the Tea House restaurant on the rooftop of the Emerson on Hurumzi hotel in Stone Town, Zanzibar.
Go to bit.ly/ZanzibarTips for my recommendations on the best Stone Town restaurants.
The Tea House Restaurant, Stone Town, Zanzibar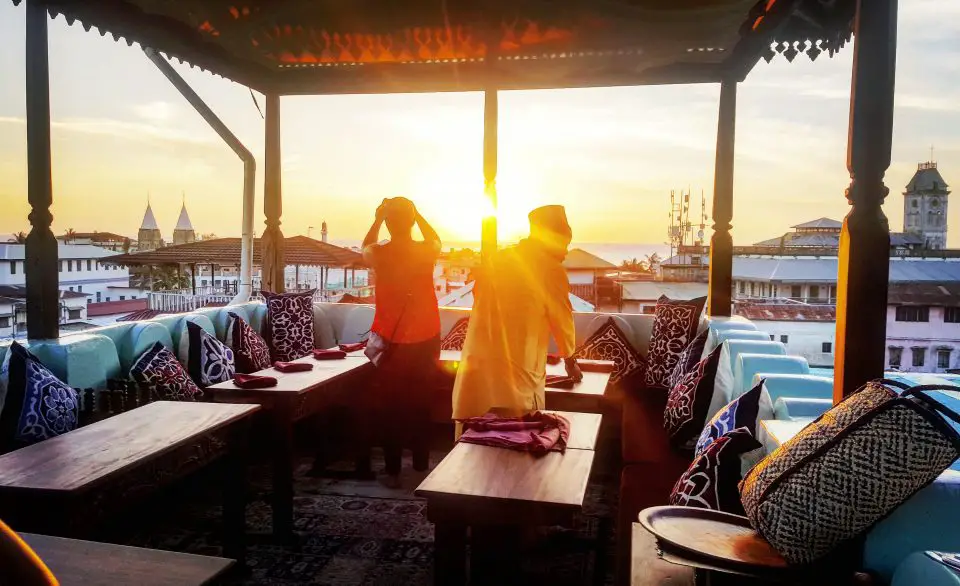 In my post about things to do in Zanzibar, I mention that my favourite place in Stone Town is the rooftop of the Emerson on Hurumzi hotel.
I also mentioned in that post that I had never actually eaten at the Tea House restaurant, which now occupies that space, but I made sure to do that on my last trip there. (Thank you, @RacinesCreations!) The dining experience was as amazing as I thought it would be.
First, there was a stunning sunset to experience before dinner, then it was great food to be enjoyed accompanied by ethereal Taarab live music.
If you are ever in Zanzibar, do not miss doing this! At only $30 per person, this is an experience you will savor for a long time.
Be sure to make reservations beforehand though…the restaurant has very limited seating and reservations are mandatory.
Cheesy Bite Arusha
Cheesy Bite is a new fast food restaurant in Arusha located in Njiro. It specializes in American-style fast food, featuring burgers, fried chicken, and salads.
You can reach them by telephone on +255-624-117213 to find out more.
Photo Credits: Meat Point Zanzibar on Youtube, Meat Point Zanzibar on Twitter