This post is about Kosewe restaurant, the long-time popular Nairobi eatery that serves amazing authentic Kenyan cuisine. Kosewe now also has another branch, Kosewe Upper Hill, on top of its long-time downtown branch on Kimathi Street.
Where Is Kosewe Upper Hill Restaurant Located?
Kosewe Upper Hill is located on Hospital Street, on the ground floor of KCB Towers in Uppper Hill.
What Time Does Kosewe Upper Hill Restaurant Operate?
Kosewe Upper Hill opens daily from 11 a.m. to late at night.
If you are interested in seeing the Ranalo Kosewe menu, you can jump to it here.
---
Kosewe/Ranalo Foods
1st Floor, Balfour Hse.
Kimathi St., Nairobi
Tel: +254-(20)-2249728
When I am in Nairobi, I often get requests from friends that are visiting from outside the country to take them to a restaurant where they can taste authentic Kenyan food.
Of course, I could take them to a place like Blanco's, which is upscale and serves Kenyan-inspired cuisine, but for real, everyday Kenyan food, the perfect place, in my opinion, is Kosewe (also known as Ranalo Foods), on Kimathi Street in downtown Nairobi.
READ ALSO: Thorn Tree Cafe, Nairobi
Discovering Kosewe/Ranalo Foods
The first time I went to Kosewe, it was still located in the Cameo Cinema complex on Kenyatta Avenue.
That was many, many years ago.
Immediately, I became enamored with the wonderful local Kenyan food served there.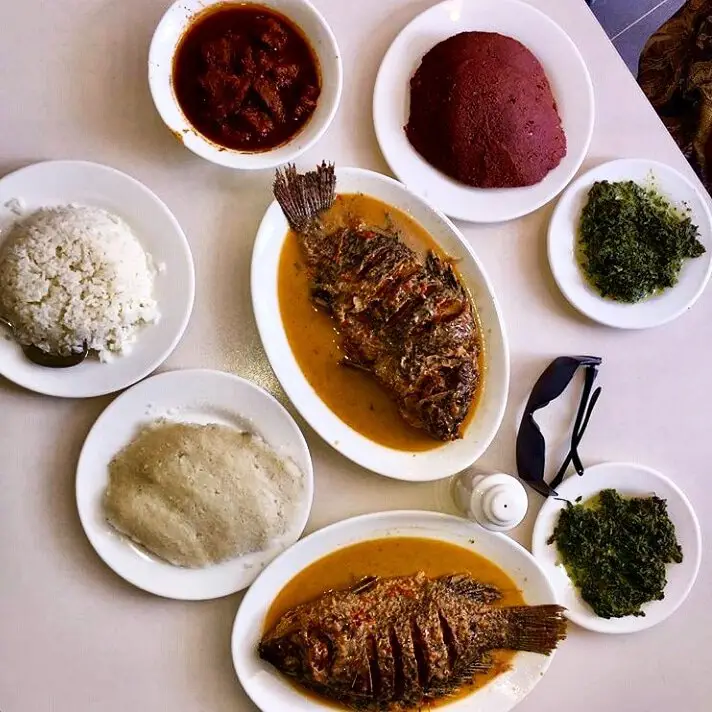 It was then that I fell in love with the food combination that I still eat today whenever I visit Kosewe, namely Beef Fry with chapati and kunde (bean leaves).
What I didn't like so much at Kosewe, at the time, was the dingy environment.
I visited the restaurant a couple of times after I first discovered it but quickly stopped frequenting the establishment for that reason.
About a decade ago, I was reintroduced to Kosewe by some Kenyan friends who were back in Nairobi after a long stay in the US.
They would visit Kosewe as often as possible, because they couldn't get enough of the chapatis there.
Luckily, by then, Kosewe had moved to their current location near Nation Center.
This new location was pleasant, spacious, and obviously hygienic.
I quickly became a regular visitor again.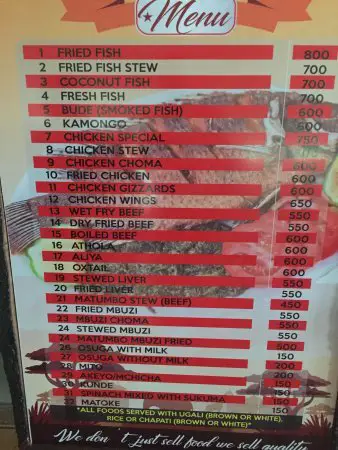 The Food at Kosewe
I've tried a number of items on the menu, but for me, I always go back to my trusty beef fry, chapati, and kunde.
Others swear by the fish in coconut stew and the fried tilapia.
Whatever your choice of Kenyan food, the food at Kosewe is outstanding!
To boot, most dishes cost only a couple or so hundred Kenyan shillings.
Also, the service is extremely fast since the food is prepared in advance.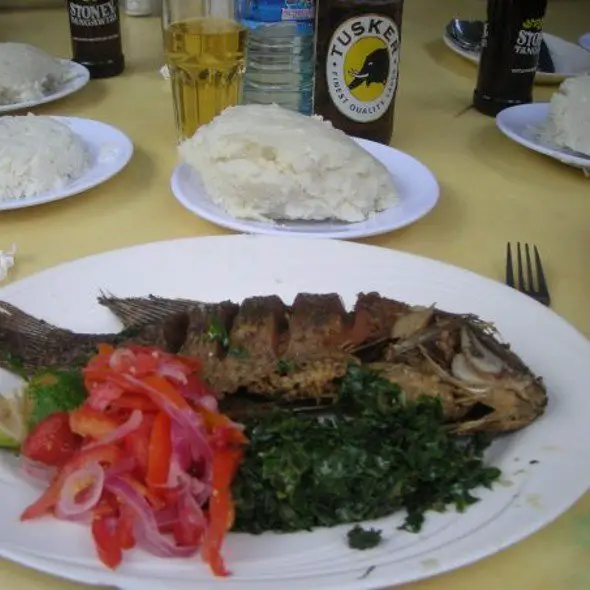 But, Kosewe is not simply a restaurant that serves everyday Kenyan food.
With an outdoor space and distinct separate bar area (complete with a well-stocked bar), in the evening, Kosewe becomes a lively place to socialize.
On several occasions, I have found myself dancing late into the night to the sounds of the live band that plays there.
It's quite a lot of fun!
If you live in Nairobi and haven't yet discovered Kosewe, then you are in for a real treat.
For those who work downtown, I recommend that you try it out for lunch. Don't shy away due to the large crowd though; that's just a testament to how good the food at Kosewe is.
If you are not one for crowds, then maybe try it in the evening when the crowds in the restaurant area have thinned out a bit.
You can then follow your meal with a drink and some dancing if you are interested in more exciting entertainment.
Warning: I did say that a meal at Kosewe costs a couple or so hundred Kenyan shillings, so peg your expectations accordingly.
Kosewe is not upscale, though it is neat and clean.
With the right attitude, it can be a very fun, authentically Kenyan experience.
What's Your Favorite Dish at Kosewe/Ranalo Foods?
If you do try it out, let me know what you think.
For those of you, who are already avid clients of Kosewe, what is your favorite meal there?
I look forward to hearing what you have to say.
Biche
P.S. Here are some videos of VIPs having lunch at Kosewe! (I found these very amusing. 🙂 )
Photo Credits: pikachakula.com; Philip Ogola, Andrew H., Airi N., nairobizblogazine.blogspot.com; foodspotting.com