Trattoria (Italian Restaurant)
Town House
Wabera Street (corner Kaunda St.)
Nairobi
Tel: + 254-(0)20-340855/240205
On a rainy cold Friday night, in the middle of Nairobi's last rainy season, I promised myself to stay home and rest. Sick, and just plain tired, I was settled in for the evening when friends from out of town called to invite me for dinner. Given they were leaving the next day, and it was Friday, I accepted their invitation.
I joined them at their hotel, The Stanley, hoping that we would eat indoors and not venture out into the cold. Alas, my friends had other things in mind and were determined to experience some Nairobi nightlife. We decided to eat at Trattoria, the Italian restaurant located at the corner of Kaunda and Wabera Streets, as it was not too far away, and we'd all heard good things about it.
Like most people in Nairobi, I pass Trattoria regularly. I often even use it as a landmark when giving directions. Still, in over 9 years, not once had I stepped into the restaurant. Gosh, had I been missing out!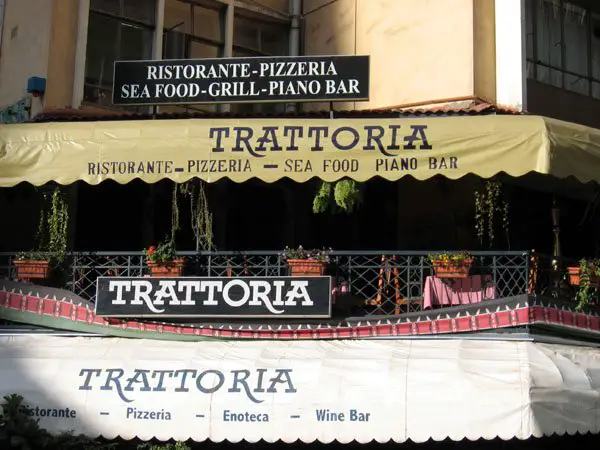 Since it was just around the corner, we decided to walk to Trattoria. What we found, once we got there, was a true Italian restaurant, complete with checkered tablecloths and cold cuts being sold in a corner of the dining area.
The decor was not outstanding or noteworthy, but the food was exceptional! My friends and I sat on the upstairs terrace, which I hear, from patrons of this Italian restaurant, is the choice place to sit. Despite being located in a very busy part of town, once inside, that was a fact we easily forgot. However, onto the food!
(Speaking of restaurants in downtown Nairobi, have you ever been to Kosewe/Ranalo Foods? They serve great honest, inexpensive, down-to-earth Kenyan food. Learn more about it by clicking on the link.)
I mentioned earlier in this post, that I was sick that night and so didn't have great appetite. Also, given the weather, I was in the mood for something hot and light. I decided to order the Prawn & Onion soup as a main meal. What a good choice!
At the first sight of my soup, I was disappointed. I couldn't see any prawns floating in it, so figured I wasn't really going to have the taste of seafood. I felt had! Still, not one to make a big fuss and spoil the evening for my companions, I decided to keep mum and go with the flow. I very quickly realized that I had been completely wrong about my soup. The soup surpassed my greatest expectations! With every spoonful, the taste of the invisible prawns (which had been pureed into the soup) exploded in my mouth to complement whatever else the soup contained (I don't know if I can truly say it was just onion). Another friend at the table who had also ordered the soup put it best when he said, "The soup gets better with each spoonful!" And so it did!
To give you a more general overview of the food at Trattoria: Trattoria serves a lot of what you'd expect to find at an Italian restaurant. I hear the gourmet pizzas are amazing! At our table that night, other than the soup, we also ordered Ossobuco, seafood ravioli, and a Crème Brûlée for desert. Everything we tasted was spectacular. Had I known how good the food at Trattoria was, I would have definitely made it a point to go sooner!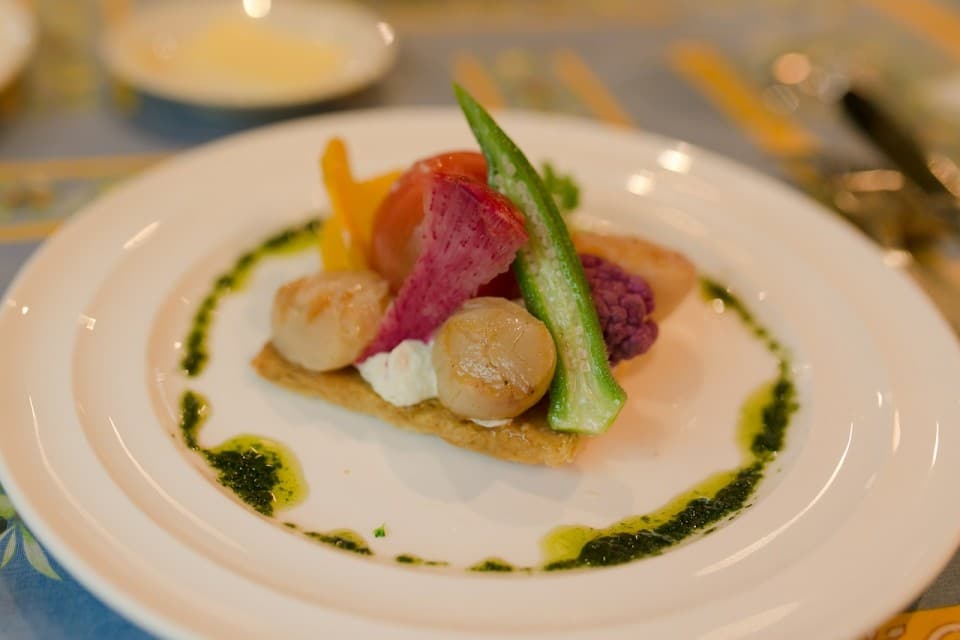 On a more practical note, Trattoria is never going to be a place that I frequent too often, simply because it is located downtown, where I rarely socialize. However, if I were ever in town and wanted a good meal, for business or pleasure, this is a place that I would definitely consider.
If you haven't ever tried it yet, though spend a lot of time in town, you are in for a good surprise. If you've already been there, do you have anything to add to my review?
I look forward to hearing what you have to say.
Biche
Photo Credits: food52.com