Did you come to this post looking for information about how to retouch dreadlocks? If so, you are in the right place. Let's get right to it!
How to Retouch Dreadlocks Using the Palm Rolling Technique
There are many different ways to retouch dreadlocks but one of the simplest (though it applies mostly to longer locs) is palm rolling.
I won't say much about how to palm roll, rather watch this video to find out all you need to know about that.
How to Retouch Dreadlocks With Wax
If you specifically want to know how to retouch your dreadlocks using wax, here's a video that shows you how to do that as well as how to wash your dreadlocks in preparation for a retwist with wax.
How to Twist Dreads Yourself
How about if you can't or don't want to go to a salon to retwist your locs? Is it possible to retwist your locs at home?
Absolutely. In fact, that is what I do myself.
Here is a video showing you how to do that. I use the same method but omit the hair clips.
How to Retouch Dreadlocks: Best Product for Retwisting Dreads
Now that you know how to retwist your locs, what products should you use to do this?
Here are some popular products to use for your retwist:
How to Retouch Dreadlocks with Water and Oil
When it comes to products, though, there is another school of thought: one that says skip the products all together because they cause buildup.
What would these people suggest you use instead? Simply water and oil.
Watch this video to find out more.
Ok, so what oil should you use if you choose to go the water and oil route?
Here are some natural products that Yannie (from the video above) recommends to use when retwisting your locs:
My original post:
Can I let you in on a secret? Although I absolutely love the look of dreadlocks, I don't have the patience nor the commitment necessary to grow them.
It's true: I've tried four times so far and no matter what I do, about six months into the locking process, I simply wash out my dreadlocks and do something else with my hair. (Update: I am pleased to share that I've now been loc-ed for more than two years. This time might just be the charm!)
Still, every so often, I decide to try again.
As you can probably infer, I am flirting with the idea right now hence this post.
Want to flirt-with-the-idea along with me?
How about it?
Today, let's talk about dreadlocks!
READ ALSO: How to Keep Your Sensitive Skin Safe This Summer
First, I'll share with you a little of what I've learned on my previous four dreadlock journeys, including what I know about how to twist dreads yourself and then you, by leaving a comment on this post, can share what you know about growing dreadlocks.
Let's begin!
What's Your Motivation?
First things first, let's talk about the motivation to grow dreadlocks.
For those of you who sport dreadlocks (or have done so in the past), what was your main reason for beginning to grow them?
Was it simply about fashion, or did you have a deeper, more meaningful reason to start growing locs?
Aside: Dreadlocks & Rastafarianism
Dreadlocks, as we know them today, entered popular culture by way of Jamaica's Rastafarian culture.
If you are ever interested in visiting an authentic Rastafarian village, check out how you can do that here.
---
For me, the very first time was because I was going through some sort of phase.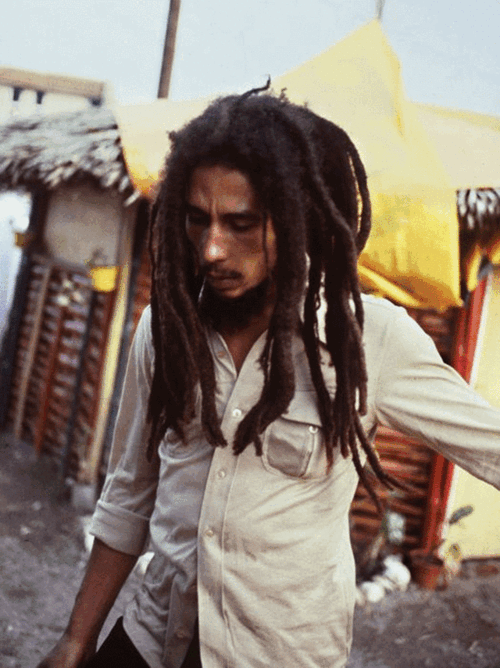 I was at university and was simply tired of all the effort that we women were going through to alter ourselves and our appearances, so I decided to go natural.
This first time, I kept it simple: I simply stopped combing my hair (among other things that I stopped doing 😆 ).
That was an interesting experiment!
On subsequent dreadlock journeys, my reasons were a little less radical.
For the most part, after that, I started to grow dreadlocks for aesthetic reasons.
READ ALSO: HISTORY® Channel to Air a New Roots Miniseries & New Roots Miniseries: Star-Studded Roots TV Series Set to Be a Global Television Event
Starting Your Dreadlocks
Once the decision is made, there's the small detail of getting started. As I mentioned before, the first time I started to grow dreadlocks, I decided to use the "neglect" method.
The second time, I opted to begin my dreadlocks by twisting my natural hair, at home, on my own.
The third and fourth times, I acquiesced to saner methods and visited a loctitian.
How about you?
How did you get your dreadlocks started?
If you've had the opportunity to try different methods, which do you recommend? (I recommend visiting a loctitian! 🙂 )
READ ALSO: The Latest Hairstyles for Ladies in Kenya 2021
Dreadlock Maintenance
The first day you begin your dreadlock journey is just that—the first day of a long (gruesome) journey to getting your dreadlocks looking the way you've always pictured them in your mind 🙂 — so let's talk about the process of nurturing your natural hair as it grows to form beautiful, fully-locked dreadlocks.
READ ALSO: 6 Ways You Can Make This Year Your Year to Really Shine
For those of you who have been down this road before, what was your dreadlock maintenance routine during the early months?
Did you go to a hair salon to wash and retwist your dreadlocks, or rather did you opt to take care of your dreadlocks yourself?
I've used both methods with varying results.
Going to a loctitian can be relatively hassle-free, but at the going rates I've seen in East Africa, it can be quite expensive.
---
Speaking of East Africa, are you interested in finding great flight deals to, from, or within East Africa (or anywhere else in the world for that matter)? If so, enter your travel details in the form below and get the best deals from Travelstart, Africa's premier online travel agency!
---
That as well as it means putting your dreadlock-fortune into the hands of someone who may not necessarily share your dreadlock vision.
What do you say?
Would you recommend maintaining dreadlocks by visiting a salon regularly, or is DIY (do it yourself) the way to go?
For those who recommend visiting a salon, do you have loctitians/salons anywhere in East Africa that you would like to recommend?
With what frequency do you recommend visiting such salons?
READ ALSO: Coloured Braids for both Dark & Light Skin
How to Twist Dreads Yourself
If DIY is your preference, then let's get to the nitty-gritty: What is/was your personal dreadlock maintenance routine?
How and when did/do you wash and retwist your dreadlocks?
Do you have any particular way in which you do this?
What products have yielded the best results for you?
Personally, I like to wash and retwist my dreadlocks once a week. (Update: This was true for my previous loc journeys, but now I only wash my locs when my hair or scalp feels dirty, or if if I my hair has to be extremely neat for some reason.)
I do this because I like the manicured look.
I am not picky about what shampoo I use, but I do skip conditioner to avoid difficult-to-remove residue.
How about once your locs are fully locked? Did you have to change your maintenance routine then? If so, what did you do differently at this stage of your dreadlock journey?
Do you have any tips to share about how to retouch dreadlocks yourself once they are locked and longer?
READ ALSO: Breastfeeding: Give Breast Milk to Newborns in the First Hour of Life for Full Benefits of Breastfeeding
That's all I have for you today.
Now, It's Your Turn
I'd love to hear from you!
What do you have to share about your dreadlock journey(s)? What loctitians or salons do you recommend in your city?
How about products? Maintenance routines? Tips for how to retwist locs? Styling options?
I want to hear it all.
Don't be shy, drop me a comment below.
I look forward to hearing what you have to say!
Until the next time,
Biche
P. S. Are you a blogger who is frustrated about not earning enough from display ads on your blog? If so take a look at this free service from a Google Certified Publishing Partner that helps you do just that.
READ ALSO: Are All Pedicures Equal?
Photo Credits: Howcast, JBryson, Hummingbird Love Gorilla, Pinterest, Maza Saloon, Poppysta