Mombasa and Bagamoyo are two cities/towns on the Swahili coast. Bagamoyo is in Tanzania, not far from Dar es Salaam, while Mombasa is Kenya's second largest city. If you are interested in visiting either of these two places, you'll definitely need a place to stay. In this post, you will find recommendations both for hotels in Mombasa and some of the best hotels in Bagamoyo. I hope you find them useful!
Hotels in Mombasa
Hotels in Mombasa Recommendation: Serena Beach Resort & Spa
The Serena Beach Resort & Spa is my favorite hotel in Mombasa. Why? To begin with, because it has the cleanest beach and the whitest sand that I have ever seen anywhere in Mombasa.
Also, everything about the hotel, including its architecture, serves to remind you that you are on the charming Swahili coast. The Serena brand, which I must admit I am partial to, lives up to its promise of great food and amazing service at this establishment too.
Another thing I particularly like at the Serena Beach Resort & Spa is the quiet calm at the establishment. The only thing that could be a bit of an issue here is that the Serena Beach Resort & Spa, located on Shanzu Beach, is about a 20-minute drive from the livelier parts of Mombasa.
This may or may not be a problem depending on what kind of Mombasa holiday you have planned.

READ ALSO: 2 Great Places to Stay When You Visit Aberdare National Park
Deals on Hotels in Mombasa
If price is your primary consideration when looking for a hotel in Mombasa, then here are some great deals currently going on at Mombasa hotels. Check them out, you might find a place that's just right for you!
READ ALSO: 20 Great Places to Stay in Dar es Salaam, Tanzania
Bagamoyo Hotels
For those of you who don't know, Bagamoyo is a small beachside town of historical importance located about a 2-hour drive north of Dar es Salaam, Tanzania's largest (though not capital) city.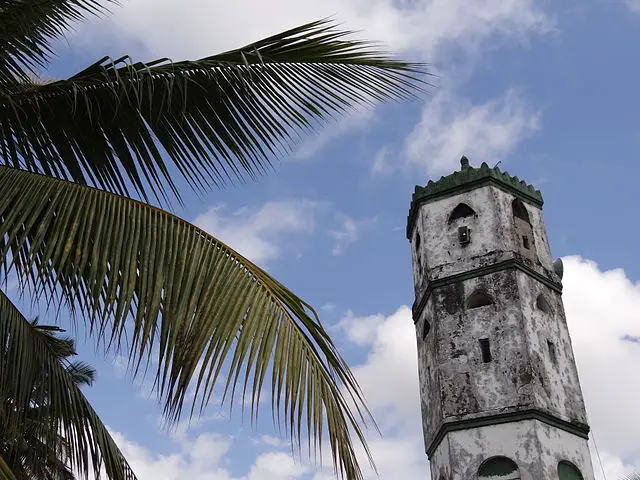 To get an idea of why you might be interested in visiting Bagamoyo, check out this post on my blog: Travellers Lodge Bagamoyo, Historical Sites & Other Things to Do in Bagamoyo, Tanzania.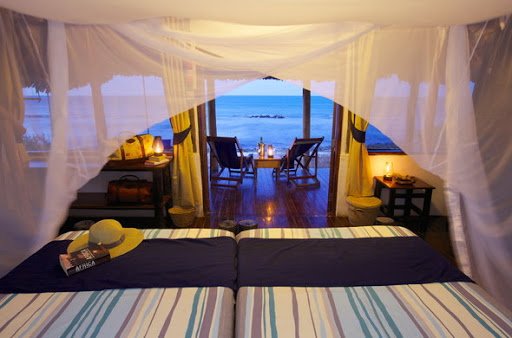 Being a small town, Bagamoyo does not have a big selection of hotels, but there is something for everyone—from personable, beachside cottages to standard big hotels.
If you are planning a trip to Bagamoyo and are looking for a place to stay, the first thing I recommend is searching online on hotel booking platforms like Booking.com to see the full range of what is on offer and, more importantly, what will be available on your intended travel dates.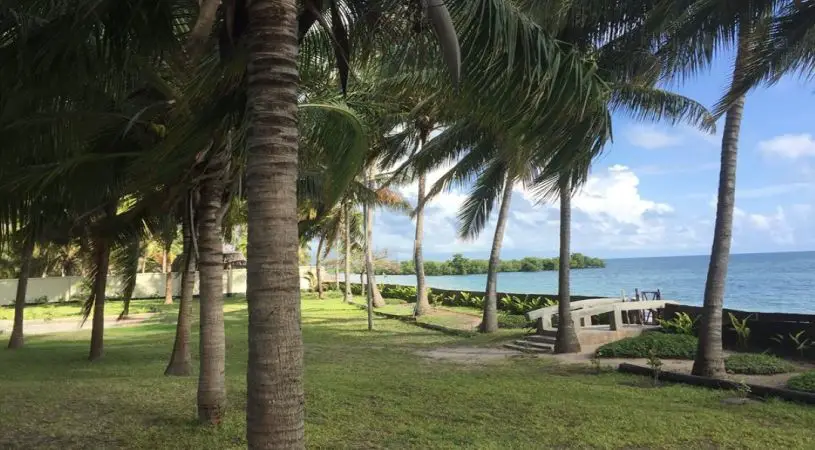 Perhaps you are being cost conscious and are specifically interested in deals on accommodation in Bagamoyo? Then, don't worry: see current deals available on hotel rooms in Bagamoyo below.
If you would like to see more deals than are currently displayed, simply click the "See all deals" button in the deal finder below
And now, here are some recommendations for where to stay when you are next visiting Bagamoyo.
READ ALSO: 2 Delightful Gems in Nanyuki, Kenya
Bagamoyo Hotel Recommendation #1: Ella's Swahili House
Ella's Swahili House is a 6-bedroom/3-bathroom vacation home which can house up to 9 people.
It's an easy walk to-and-from many of Bagamoyo's points of interest. It's also quite well priced especially as the number of people staying in the house increases (the price paid is for the entire house).
Click here to find out more about Ella's Swahili House.
Bagamoyo Hotel Recommendation #2: IDC Guest House
The IDC Guest House is one the highest-rated places to stay in Bagamoyo.
This very neat and clean guest house is located only a couple of minutes from the beach and also has a swimming pool of its own.
Click here to see more pictures of and to find out more about the IDC Guest House in Bagamoyo.
Bagamoyo Hotel Recommendation #3:Firefly Boutique Lodge
I'll start this recommendation with a video from a fellow Tanzanian lifestyle content creator. Here you go!
So…the eco-friendly Firefly Boutique Lodge lies in a renovated historical building in Bagamoyo and is full of Swahili charm.
The lodge has both an outdoor pool and private beach area and can organize activities for you such as snorkeling and cycling.
To help you relax further, Firefly Boutique Lodge also has a spa where you can enjoy treatments such as massages, scrubs, waxing, manicures and pedicures.
You can find out more about, or book your stay at, Firefly Boutique Lodge here.
READ ALSO: 6 Hotel Recommendations for Kampala, Uganda
Bagamoyo Hotel Recommendation #4: Family Cottages
Familiy Cottages is one of the more upscale recommendations on this list, with a price tag to match.
The cottages offer lots of privacy and views of the ocean right from your bed.
Family Cottages also has an in-house restaurant and an outdoor swimming pool, as well as direct access to the beach.
To find out more about Family Cottages, click here.
Bagamoyo Hotel Recommendation #5: Msafiri Lodge Bagamoyo
Msafiri Lodge Bagamoyo is a basic, 2-star hotel that is typical of many upcountry hotels in Tanzania.
It is very well priced but does not offer beachfront access.
It does have a restaurant, though, a 24-hour front desk, and free Wi-Fi.
To find out more about Msafiri Lodge Bagamoyo, click here.
Bagamoyo Hotel Recommendation #6: Oceanic Bay Hotel & Resort
Oceanic Bay Hotel & Resort is the most traditional hotel on this list, complete with a gym and conference center.
What it lacks in charm in comparison to the other establishments on this list, it makes up for in terms of anonymity due simply to the size of the establishment.
Oceanic Bay Hotel & Resort also lies on a particularly calm and quiet stretch of Bagamoyo's beach.
Go here to find out more about Oceanic Bay Hotel & Resort.
For a more comprehensive list of all Bagamoyo hotels, click here.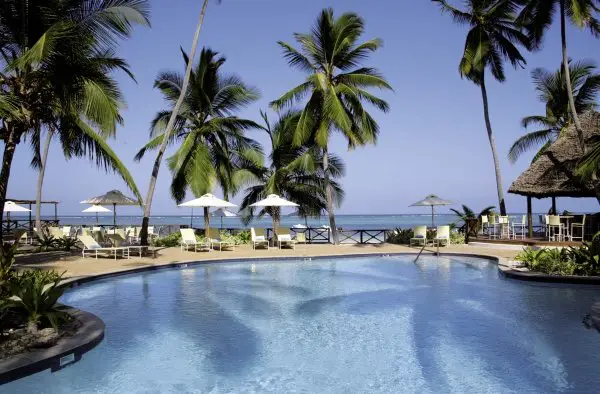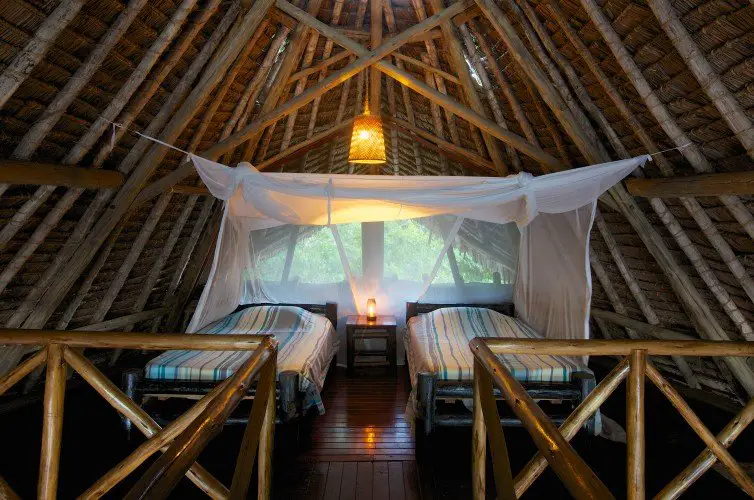 Photo Credits: Agoda, Orbitz, Siyabona Africa, Adam Jones, Booking.com, Agoda, Trip.com, Osse Greca Sinare, Yamsafer, Leopard Tours Limited