Get a Cheap Flight Ticket to Nairobi/Cheap Flight Tickets to Nairobi
Did you just Google 'flights to Nairobi'? If so, enter your intended travel routes and dates in the form above to find the best fares to Nairobi.
In the rest of this post I tell you just about that and about flying with Kenya Airways, the Kenyan national airline.
READ ALSO: The Good about Kenya Airways & More About The Airline
Flights to Nairobi/Nairobi Flights: KQ Flights Addis to Nairobi
Kenya Airways has direct flights between Addis and Nairobi four times a week.
To find out the exact scheduling of these flights and how much they cost, click here.
---
On a random day in February, I was unexpectedly offered the opportunity to visit Addis Ababa, the capital city of Ethiopia.
I had not been to Addis since I was a teen, and frankly, I knew I would have a great time visiting this historically rich city for more reasons than one (and yes, by that, I am referring to my much-written-about love for Ethiopian food 🙂 ).
Once my travel party had confirmed its plans in terms of number of travelers and dates, we quickly set off to make travel arrangements.
The obvious airline to use from Dar es Salaam was Ethiopian Airlines.
A member of my travel party made our flight bookings, while I and someone else headed to the local Ethiopian Airlines office to pay for our tickets, well within the deadline given to us by the airline.
Nonetheless, we were rudely informed, without much explanation, that our reservation had been canceled and our seats given away.
Mind you, this we were told only three days before our expected date of departure.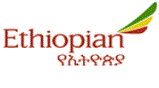 My travel buddies, although a little miffed, were willing to discuss a  little further with the airline to see what could be done for us to get our seats back.
I, on the other hand, was completely flabbergasted and wanted nothing more to do with Ethiopian Airlines.
READ ALSO: Where to Get Millinery Bags Kenya & More on Packaging
It was bad enough that we had lost our seats for no reason, but even more unacceptable to me was how rudely and dismissively we were treated by the Ethiopian Airlines agent who had canceled our booking.
I suggested, instead, that we try another alternative.
I was pretty sure that Kenya Airways, too, flew between Dar es Salaam and Addis Ababa, and that with Kenya Airways, we'd be sure to receive much better service.
This is how, the following day, one of my travel buddies visited the Kenya Airways office in Dar es Salaam to find out more.
Unfortunately, as is often the case with customer service in Tanzania, he was given information that was neither helpful nor very clear.
Gosh! I was fed up! Something needed to be done!
And so, I decided to take action.
READ ALSO: Trips to Kenya: Tailor Made Vacations Kenya
Kenya Airways Pride of Africa Comes to the Rescue
I called Kenya Airways Reservations in Nairobi (a number that I practically have on speed dial 🙂 ), sure that finally we would find some sort of resolution to our problem.
And we did.
Within 10 minutes (although I called Kenya Airways after 10 p.m.), my party and I were booked both ways from Dar es Salaam to Addis Ababa, with complete, clear information about our flight details, how and when to make payment, and why Kenya Airways in Dar es Salaam had told my travel buddy what it had.
The entire interaction was exactly what I'd hoped it would be—the agent who handled my call was extremely courteous, professional, and knowledgeable—and left me reminiscing about all the good experiences that I'd consistently had with Kenya Airways the Pride of Africa over the years.
Photo Credits: bongopedia.com