This post was originally about Pampa Churrascaria, a Nairobi restaurant that served Brazilian rodizio style food.
Sadly, Pampa Churrascaria has closed down permanently. If you are looking for Brazilian rodizio style food in Nairobi today, click here to find out more.
Pampa Churrascaria
1st Floor, Panari Sky Center
Mombasa Road
Tel: +254-(20)-828132/3/4
Website: www.pampagrillkenya.com
E-mail: [email protected]
Pampa Churrascaria closed down permanently.
I've been trying to write this post for several days now, but I think I am suffering from writer's block.
Not one to push too hard against a closed door, I am going to go the lazy route and do something I haven't done on this website until now.
The establishment I would like to tell you about in this post is a Brazilian steakhouse called Pampa Churrascaria, located in the Panari Sky Centre.
Luckily, while I was doing some research for this post, I came across the restaurant's website, which describes the Pampa experience in words more perfect than anything I could ever come up with on my own.
Short of copying from their website and pasting into this post (which would be just plain wrong 🙂 ), what I will do is take the shortcut of directing you to their website to see and read what Pampa Churrascaria has to offer, written in their own words. (They do not exaggerate in their description of the Pampa experience. It really is as good as they say it is.)
The only thing that I would like to share with you beyond what they say on their website is that Pampa, for me, was the best dining experience I'd had in Nairobi for at least two years prior to my first visit to the restaurant.
I have been to Pampa many times since my first visit there, and the magic never wears away.
Every time I visit Pampa, I have a consistently good experience.
READ ALSO: K'Osewe/Ranalo Foods (Menu & Review)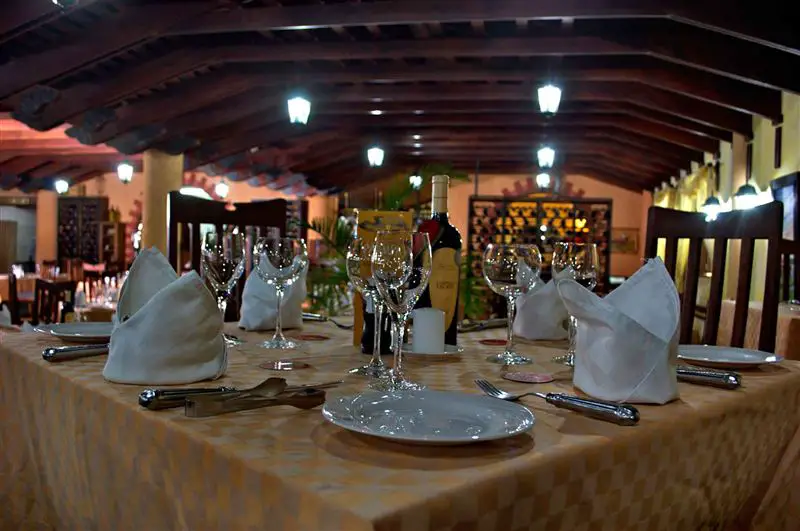 Pampa Churrascaria for Vegetarians
Did I say that's all I would say?
I lied.
There are two more things that are mentioned on their website that I would like to emphasize further.
The first is that the Pampa experience is fantastic for vegetarians too.
When I first went to Pampa, I was going through a vegetarian phase, so never tasted any of their meat.
Still, I did not feel that I missed out significantly on the Pampa experience and fell in love with the restaurant instantly.
Wine Selection
The second thing I would like to emphasize is that their wines really are fantastic, particularly the Brazilian ones.
I am not a great lover of wine, though I do appreciate good wine.
Hands down, the wine at Pampa has consistently been the best part of the Pampa meal, for me.
This I say knowing full well that the meal at Pampa leaves nothing to be desired!
READ ALSO: Wine: World's Best Chardonnay Award Goes to a South African Winery
Now I've said all I am going to say about Pampa Churrascaria.
Don't take my word for it, though.
Instead, check it out for yourself.
I hope you enjoy the Pampa experience as much as I do. Whatever the case, I'd love to hear what you have to say.
I wish you a good rest of the weekend.
Biche
Edu's Bar Nairobi
Edu's Bar in Lavington, off Mbaazi Road, is a place where you can get Brazilian rodizio style barbecue, cocktails, and live music on the weekend.
For more information about Edu's Bar, you can call them on (0727)785302 or email them at [email protected]
Brazilian Restaurant In Nairobi/Brazilian Steakhouse Nairobi
For a proper Brazilian restaurant, though, check out Fogo Gaucho in Westlands or Kilimani.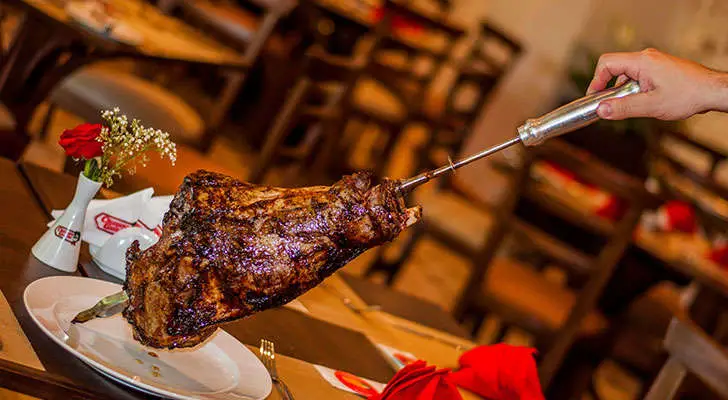 What Is a Brazilian Rodizio?
Rodízio is an all-you-can-eat style of restaurant service in Brazilian restaurants.
In most areas of the world outside of Brazil, a rodízio restaurant refers to a Brazilian style steakhouse restaurant. Customers pay a fixed price, and waiters bring samples of food to each customer several times throughout the meal, until the customers signal that they have had enough.
Local Guide Program
The Local Guides program is a Google crowdsourcing program which allows Google users to share information with others about the world around them.
Local Guides is a global community of explorers who write reviews, share photos, answer questions, add or edit places, and check facts on Google Maps.
Millions of people rely on contributions from Local Guides to decide where to go and what to do.
These guides are then given certified levels to reflect how much they have contributed to the Local Guides program. I, myself, am currently a Level 6 local guide.
Photo credits: Flemingate Beverley; safarinow.com, Foursquare, Explore 254, Geopointe