Did you just Google 'African restaurants near me' and are wondering where you can find good African food near you? If so, you are in the right place. Keep reading to find out about an African restaurant in Kilimani, Nairobi.
African Restaurants Near Me: Pots d'Afriques in Kilimani, Nairobi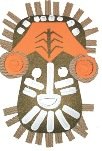 Chaka Road is a street that I frequent often, for all sorts of reasons. I know this street well and notice anything new on it in a flash!
In the month of June, on my way to the gym, I noticed a big sign post across from Coco J. that had a picture of a clay cooking pot on a three-legged fire with the words Pots d'Afriques written on it.
I am not sure why I paid attention to the sign – it might have been the French or maybe the vivid colors and picture. Whatever the case, I was keen to try out this restaurant, which I imagined would serve West African cuisine, a cuisine that I absolutely adore!
READ ALSO: What's the Meaning of Alors on Danse? & More
Coincidently, within a week, I found myself at a social engagement where I got the chance to meet one of the owners of Pots d'Afriques.
After some conversation, he invited me, along with a friend, to lunch with him during the course of the week to try out what Pots d'Afriques had to offer.
READ ALSO: K'Osewe Westlands & More
We scheduled our lunch for the subsequent Tuesday afternoon. Upon parking my car in the Pots d'Afriques parking lot, I was pleasantly surprised to find that Pots d'Afriques is an outdoor restaurant located in a large white picket banda, surrounded by a lush green garden.
This outdoor location makes for an extremely relaxing atmosphere.
As it was already lunch time, I found Pots d'Afriques bustling with activity and full of lunchtime customers. It seemed to me that the majority of the customers were corporate employees, there to have a relaxing outdoor lunch before returning to their stuffy indoor offices. I can only imagine how good the outdoor break must have felt!
African Restaurants Near Me: The Food at Pots d'Afriques
Pots d'Afriques does indeed serve African food as the name implies, though it's Kenyan food, not West African food.
Their menu features dishes such as stewed fish, butter chicken, and meat stew along with accompaniments such as ugali, chapati, brown ugali (kalo as it is called in Uganda), and sukuma wiki.
I chose to have the beef stew, which was fresh but not that tasty, accompanied by brown ugali (which I love). My lunch mates chose to have stewed fish and ugali, a meal they both raved about all through lunch!
I didn't pay for lunch that day, so I really can't tell you what an average lunch at Pots d'Afriques costs. From a review of the menu, I can simply say that each dish costs a few hundred (Kenyan) shillings each. Pots d'Afriques is not an expensive place at which to eat.
The second time I went to Pots d'Afriques, I went there for evening drinks with friends. I was surprised when a friend suggested we go there for drinks because, from my experience there the first time, I had no clue that they even served alcohol. Take it from me: they do. The reason this is not publicized is because Pots d'Afriques wants to focus more on being a restaurant rather than a bar. I was amazed: they have a good selection of drinks!
Flights to Kisumu
Kisumu is served by Kisumu International Aiport, which several airlines fly into, the most well-known being Kenya Airways.
To find more details about flights to Kisumu including pricing and availability, click here.
Flights to Arusha
Arusha is Tanzania's tourism capital. If you want to climb the majestic Mt. Kilimanjaro or visit one of Tanzania's world-famous nature reserves such as the Ngorongoro Conservation Area or the Serengeti National Park, then you will most likely want to fly into Arusha.
To find out more about the best way to get to Arusha by plane and the related costs, click here.
Flights to Bujumbura Burundi
You can fly into Bujumbura, Burundi using airlines such as Air Tanzania, Brussels Airlines, Ethiopian Airlines, RwandAir, and Uganda Airlines.
To find out more about the exact schedule for flights to Bujumbura, and how much you can expect to pay for such a flight, click here.
Photo Credits: JR Sunny