Table of Contents
Traditional Eritrean Coffee Ceremony/Eritrean Traditional Coffee
Ethiopian Cultural Coffee Ceremony (Habesha Coffee Ceremony)
The growing and preparing of coffee is a longstanding tradition in Ethiopia.
The buna Ethiopian traditional coffee ceremony is practiced all over Ethiopia.
Ethiopia is where Coffea arabica, the coffee plant, originates from.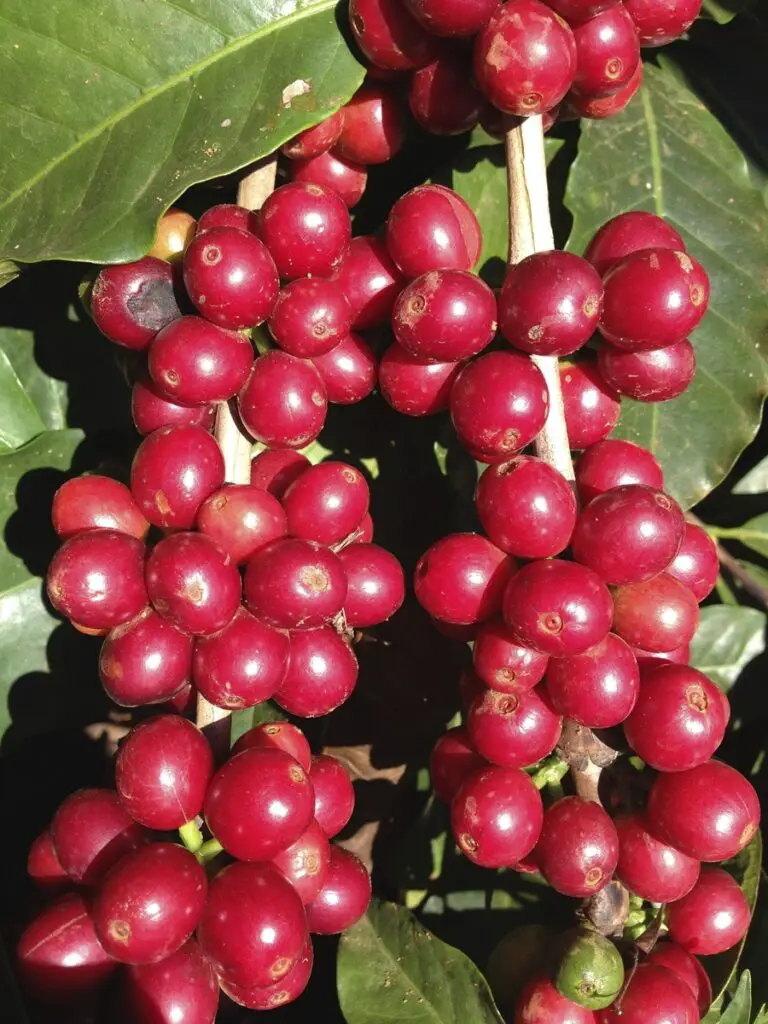 Although coffee is now grown in various parts of the world; Ethiopia is the largest coffee producer in Africa and the fifth largest producer in the world. Coffee grown in Ethiopia accounts for 4.2% of global coffee production.
Today, I'd like to tell you about how I first discovered Ethiopian traditional coffee and how it came to be my favorite coffee of all.
READ ALSO: Cadbury Hot Chocolate Recipe
At university, I used to drink coffee all the time.
During the day, I drank coffee to get me through boring lectures.
At night, I'd drink coffee to keep me awake while studying.
It was during this time that I developed a taste for the way I drink coffee today: dark, sweet, and preferably with no milk.
It's that particular taste for coffee that led me to what I'd like to tell you about today: Ethiopian traditional coffee.
READ ALSO: Dr Mattress Price List in Kenya & Lots More on Mattresses and Mattress Toppers
As an (older) adult, I no longer drink coffee as much as I used to.
I don't usually drink coffee in the morning.
In fact, I generally try to stay away from coffee because it makes me a little jittery.
Nonetheless, after a heavy meal or when I need some pepping up, I often turn back to trusty coffee.
How I Discovered Ethiopian Traditional Coffee
In recent years, there's one coffee that I have come to love above all others.
That's Ethiopian coffee served the traditional way.
Habesha Coffee
The first time I  drank this kind of coffee was at Habesha Restaurant (in fact, the first time I ever ate at Habesha), when an Ethiopian colleague suggested ordering Ethiopian coffee to wash down the huge wonderful meal we had just had.
Ethiopian Coffee Tradition
Ethiopian coffee is served very strong, just the way I like it, and without milk.
It is usually accompanied by burning incense which (for me) is half the experience of drinking traditionally brewed Ethiopian coffee.
I love the simplicity of Ethiopian coffee, which allows you to truly savor the  wonderful flavor of the coffee itself.
Traditional Coffee Ceremony in Ethiopia/Ethiopian Cultural Coffee Ceremony
Until very recently, I had often heard about a famous ceremony surrounding how Ethiopians drink and serve coffee: the Ethiopian Coffee Ceremony.
On a recent visit to Addis Ababa, I had the chance to witness this ceremony (or a summarized version of it) in the lobby of the Hilton Addis Ababa Hotel.
I saw the process through which everyday Ethiopians take dried Ethiopian coffee beans and turn them into their potent flavorful brew.
As if I wasn't sufficiently enamored with Ethiopian coffee before witnessing this ceremony, the ceremony gave me more background with which to further enjoy the drink.
Watch the video below to learn more about how Ethiopian coffee is drunk in Ethiopia.
Making Traditional Ethiopian Coffee
Are you a fan of Ethiopian coffee? Or do you rather prefer the coffee of the coffeehouse culture, complete with complicated Italian-inspired names?
If you have never tasted Ethiopian coffee before, I recommend it highly.
Simply ask for it at an Ethiopian restaurant near you (FYI, the best Ethiopian coffee I've ever had was from Habesha Restaurant in Nairobi so try it there if you are in that city).
Let me know what you think when you do.
Until the next time,
Biche
Coffee Ceremony in Ethiopia PDF
Here is a brochure about Ethiopian coffee and how it is prepared. You can download it by clicking the button below it.
Ethiopian Food Albuquerque
If you would like some good Ethiopian food in Albuquerque, New Mexico, you can get some at Talking Drums restaurant,1606 Central Ave SE, tel:(505)792-3221. Talking Drums is currently only open for take-out.
READ ALSO: Durex Mattress: How to Make Your Mattress More Cool on Hot Nights
 Photo Credits: aiic2015assembly.org