As I mentioned in my last post, I often like to say: you can do Zanzibar on any budget.
When it comes to accommodation, you can very well splurge and stay in the lap of luxury at hotels such as the Park Hyatt Zanzibar or the Zanzibar Serena Hotel, but you can also find reputable places to stay for as low as US$9 a night.
Yes, I did say US$9, but the operative word in that sentence is reputable—you don't want to be in a place as magical as Zanzibar only to stay in a hole in the wall because you are pinching pennies!
That's not what this post is about.
What Can You Expect from the Establishments in This Post?
In this post, I would like to tell you about nice places to stay even when you are watching your spend.
How do I know they are nice?
Well, I didn't want you to take my word for it, so instead I crowdsourced an opinion of what constitutes nice.
In this list, you will only find accommodation options that have a minimum guest rating of 8/10, or "Very Good", on Booking.com.
This list features the best ranked accommodation options in Stone Town, Zanzibar with prices ranging from US$18 to US$480 a night.
Why Did I Come up with This List?
I originally came up with this list not to share with you, actually, but rather for a family member who will be having a destination wedding in Zanzibar in a couple of months.
I focused on Stone Town, rather than the entire island of Zanzibar, because that's what made most sense for her guests and wedding location.
Luckily, the UNESCO World Heritage Site of Stone Town is not only one of the main reasons visitors come to Zanzibar but is also the site of present-day Zanzibar City.
That's why I thought this list would be useful to you too.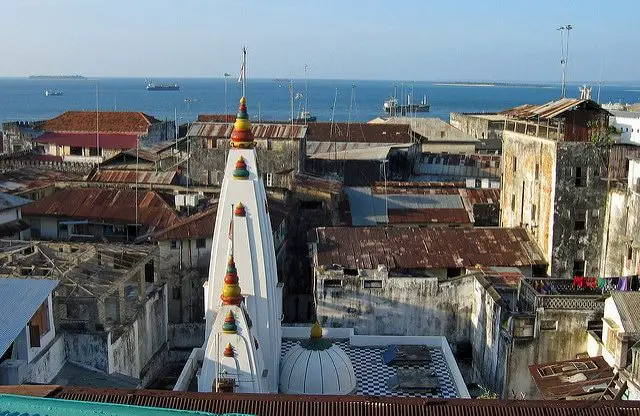 How Is This List Organized?
I've categorized the hotels on this list into five main categories based on budget: shoestring, budget, moderate, higher end, and upmarket.
You will find the price criterion for each category in the heading above the establishments in that category.
Furthermore, for each category, the establishments are ordered in a sort of value-for-money ranking, with those at the top of each category offering the best experience for the least amount of money, while those at the bottom perhaps cost more than the experience they offer justifies.
Where Do the Prices Shown in This List Come From?
The prices listed for each establishment were found on Booking.com for the weekend of my niece's wedding which is in late-February.
February, however, is low season in Zanzibar, so prices may be higher when you travel.
Nonetheless, I believe the general price category for each hotel/hostel/guesthouse and how these accommodation options compare to each other should remain about the same all year round.
The prices listed are based on the lowest price I could find for one person during that specific weekend, so prices could be for a bed in a dormitory, a room with access to a shared bathroom, or a room with its own private bathroom.
Do These Prices Include Breakfast?
Most of the prices on this list include breakfast.
For a few options, though, breakfast is not included but available at the establishment for a small fee.
Be sure to read the fine print when you click over to find out more about each establishment.
Without further ado, here are the…
36 Best Places to Stay in Stone Town, Zanzibar (For Every Budget)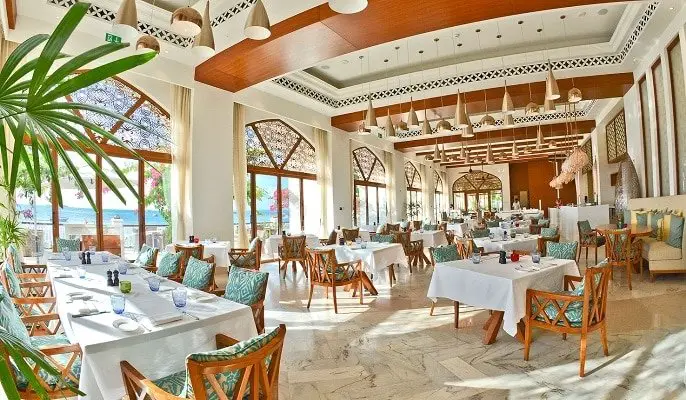 Upmarket Hotels (US$100+ a night)

Higher End Hotels (US$75 – US$100 a night)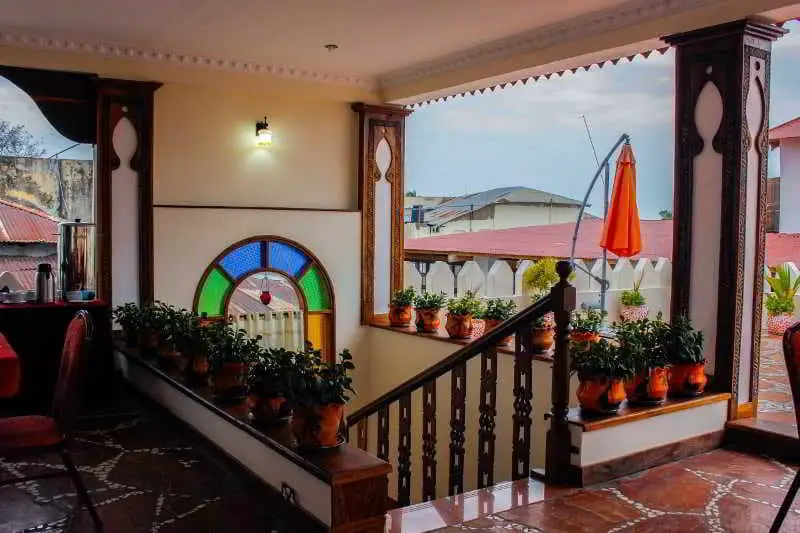 Moderately Priced Hotels (US$50 – US$75 a night)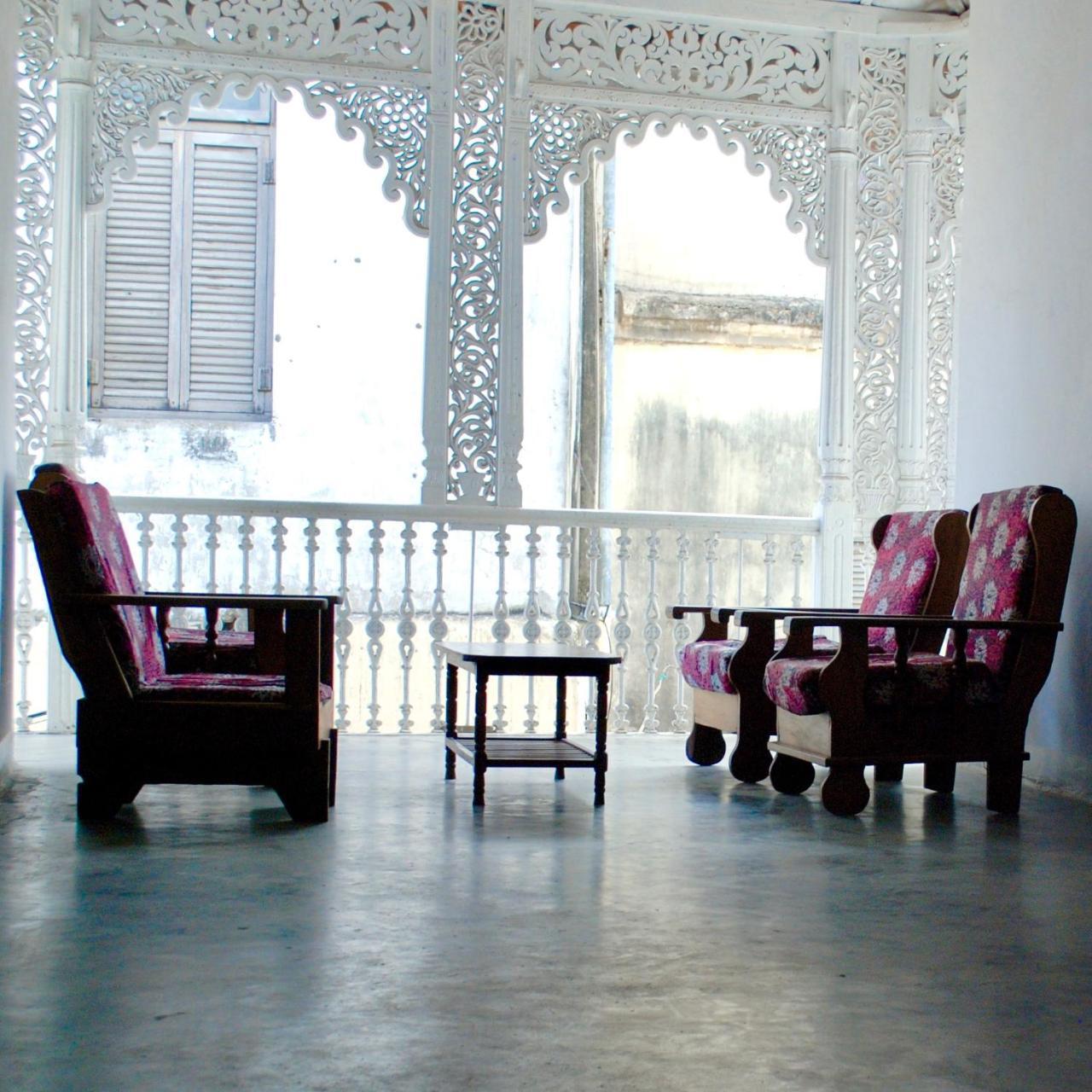 Budget Accommodation (US$25 – US$50 a night)
Shoestring (Under US$25 a night)
So there you go: I hope you found this list useful!
If you would like to find out more about any of these hotels, or book your stay there, simply click the name of the hotel in the tables above, and you will be redirected to a page where you can do that.
Let me know in a comment below if you have anything to share about any of these establishments.
Until the next time,
Biche
P. S. Do you have a product, service, establishment, or event that you'd like to spread the word about online? If so, go here to find out how I can help you do that.
P. P. S. Are you a website owner who is interested in earning more from display ads on your site? If so, check out this free Google-certified service that helps you do just that.
P. P. P. S. Enjoyed this post? If so, how about subscribing to my blog to know whenever I publish a new post? Think others might find this post useful? Then why not share it with your friends and followers on social media—I'd greatly appreciate it! Last but not least, you are welcome to refer to this list on your own website but, if you do, kindly remember to link back here. Thank you! 🙂
Photo Credits: Rod Waddington, Neiljs, corporate-digest.com, African Mecca Safaris, Hotelopia, zanzibar-hotels-tz.com, Hotels.com