Update (July 12, 2016): The Joint nightclub no longer exists.
READ ALSO: Celebrating the Life & Music of Uganda's Mowzey Radio
READ ALSO: Uber Launches in Dar es Salaam, Tanzania
The Joint
Mbezi, Dar es Salaam
Tel: +255-(715)-854980 / +255-(777)-400800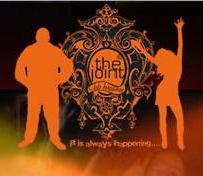 It's official: Dar es Salaam now has a new nightclub! Last Saturday, March 14, saw the Grand Opening of The Joint, a nightclub recently opened in Mbezi (near Tankibovu), on the former premises of the now defunct Club Happens. Judging from what The Joint had to offer on Saturday night, we, party-lovers, are in for a real treat with this new nightclub, especially when it comes to music.
Saturday night at The Joint saw a host of DJs come together to spin fantastic tracks for all those who attended the opening night. There was DJ Eric (of the Homeboyz) representing Kenya; DJ Bush Baby from East Africa Radio/TV; DJ Domz who showed guys how to do it in true South African style; and Tanzania's very own DJ PQ.
So what can we expect from this new establishment on the Dar social scene? Eric Talemwa, the owner of The Joint, says we can expect a club whose main focus is to provide us with good entertainment, especially when it comes to good music and variety. The Joint will be open every day of the week, each night with a theme of its own.
On Monday, we'll be given the opportunity to mix and mingle with Tanzanian stars from various industries (e.g., music, film, etc) during a theme night entitled Bongo Star Night. On Tuesday, Reggae Night, we'll be able get a taste of the hottest reggae, raga, dancehall, and reggaeton. Wednesday, will feature Old School, for all those who are older (or born after their time :-)), while Thursday will be all about live music with the Excel Band.
When the weekend rolls around, Friday will be for the young'uns with College Night. Saturday, which portends to be the hottest night at The Joint, will see DJ Bush Baby doing his thang (which is extremely good, if you ask me!) during The Joint Megamix. Last but not least, to wind down at the end of the weekend, Sunday afternoon/evening (2:00 – 8:00 p.m.) will be Talent Search Night/Kids Disco, a night to showcase new or yet undiscovered talent, a time when even the youngest of them all can be in attendance.
READ ALSO: Eating & Travelling Across East Africa
The Joint will not charge an entrance fee on Monday or Tuesday night (Bongo Star Night and Reggae Night), but will do so on other days of the week. Other nights will have a standard entrance fee of Tsh. 5,000, except for Saturday and Sunday, where the cover charge will be Tsh. 10,000 and Tsh. 3,000, respectively.
So that's the kind of variety that The Joint will be offering us through the week. You might still be wondering, though, about the general feel of the nightclub. Judging from the grand opening, where the crowd was casually dressed and all about the dancing, I think it's safe to say that The Joint is a cool, relaxed place to hang out, where the focus is more on having a good time than on seeing and being seen (just the right atmosphere to let loose and have a good time, if you ask the Nairobian in me! :-))
Now you know all you need to know. All that's left is for you to check it out for yourself. To get to The Joint: Head out to Mbezi. Turn on your right on the dirt road that's immediately before the BP Express in Tankibovu (the turning is marked with a signboard). After a short distance, take another right turn (also marked by signboard), and there'll you see the nightclub to your right.
Please let me know what you think of it when you do.
Until the next time,
Biche
P.S. To be sure not to miss future posts on ChickAboutTown, sign up to receive posts directly by email.
This post was sponsored by The Joint Nightclub.