Table of Contents
READ ALSO: Places to Visit in Nanyuki & Fairmont Mara Safari Club Nanyuki
Recipes for 8 African Cocktails
READ ALSO: My First Experiences with Tanzania Konyagi, Uganda Waragi & More
South African Cocktail Recipes
South African Cocktails #1: The Ama-lekkerlicious
Ingredients
Orange sherbert (to rim glass)
25 ml brandy
12.5 ml peach syrup
50 ml cranberry juice
1 teaspoon of lemon juice
3 splashes of bitters
A slice of orange rind to garnish
Directions
Take a whiskey glass and dip the lip into orange sherbet.
Combine brandy, peach syrup, cranberry juice, lemon juice and bitters in a metal shaker.
Shake and strain contents into the sherbet-lipped whiskey glass.
Garnish the lip with an orange rind twist.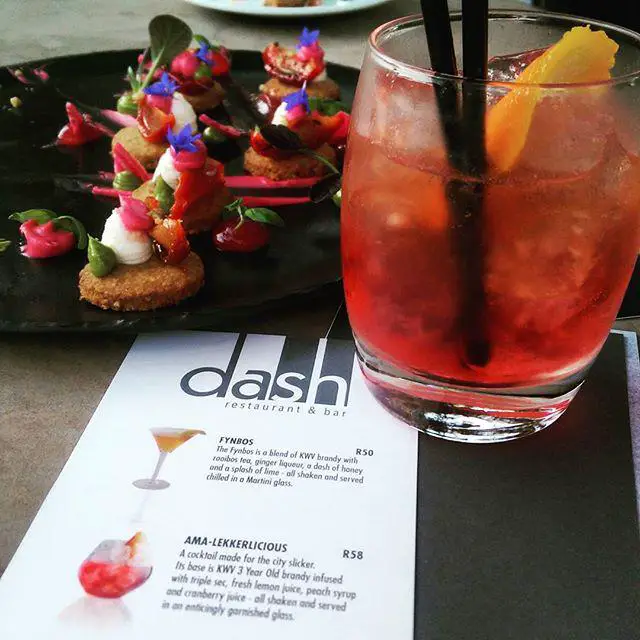 READ ALSO: Nguni Sport & Other Traditional Sports in Africa
South African Cocktail Mixture #2—Basilicious Cocktail Africa
Ingredients
50 ml vodka
Juice of 1 lime
20 ml simple syrup
4 basil leaves (keep one aside for garnish)
Small pinch of Robertsons Barbecue Spice
Ice cubes
Directions
Place the simple syrup and 3 basil leaves in a metal shaker.
Fill the shaker with ice cubes.
Add the vodka and lime juice.
Shake and strain contents into a tumbler.
Top with a sprinkle of Robertsons Barbecue Spice.
Garnish with a basil leaf.
READ ALSO: Bombay Sapphire vs Tanqueray & Other Gin Comparisons
African Inspired Cocktails # 3: Cape Snow
Ingredients
30 ml brandy
30 ml Van Der Hum Liqueur
2 tablespoons vanilla ice cream
Slice of orange to garnish
Directions
Flash blend ingredients until drinkably creamy.
Pour into a wine glass.
Garnish the lip with a slice of orange.
READ ALSO: Black by Bacardi & A Cocktail Recipe
4. Elephant's Reverie
Ingredients
60 ml Amarula Cream
30 ml Frangelico hazelnut liqueur
15 ml pouring cream
Crushed ice
A pinch of chocolate powder and fresh cherries to garnish
Directions
Combine the Amarula Cream, Frangelico, pouring cream and ice in metal shaker (shake) or blender (brisk blend).
Pour the mix into a highball glass.
Garnish with a sprinkle of chocolate powder and fresh cherries.
READ ALSO: Types of Bacardi & More on Rum
5. The Fynbos
Ingredients
50 ml brandy
50 ml rooibos tea
25 ml simple syrup
12.5 ml ginger liqueur
1 teaspoon honey
A dash of bitters (optional)
Lemon/lime peel to garnish
Directions
Combine the brandy, rooibos tea, cooled sugar syrup, ginger liqueur, honey and bitters (optional) in a metal shaker.
Shake and strain contents into a pre-chilled martini glass.
Garnish with a slice of lemon or lime.
East African Cocktails Recipes
6. Dawa (Kenya) – One of the Most Popular African Cocktails

Dawa is one of the most popular African cocktails.
In fact, when I asked people what came to mind when they thought of African cocktails, as I was preparing to write this post, the first cocktail off everyone's lips was a Dawa.
Personally, Dawa is one of my favorite cocktails, so much so that I even wrote a whole post about it.
Never heard of Dawa before? No problem. Click here to find out what it is, why it is so popular and how to make it.
READ ALSO: Maisha Movies & Beverages
7. Ruksa (An African Cocktail from Tanzania)
Ruksa is a Swahili word that means 'permission granted'.
This Tanzanian cocktail is made with a Tanzanian clear spirit called K-Vant.
Here's how to make a Ruksa:
Ingredients
50 ml K-Vant Premium Spirit
Mango puree
Pilau masala mix (pilau masala is a spice blend normally used to make a Swahili spiced rice called pilau)
Sugar
Water
Limes
Tabasco
Tonic water
Whole cinnamon
Ghost pepper
Directions
Make a syrup out of water, sugar, limes, and pilau masala mix. To make the syrup, follow this recipe but add pilau masala mix to taste while cooking.
Let the syrup cool to room temperature.
Pour 50 ml of K-Vant Premium Spirit in a clean glass.
Add 2 – 3 drops of Tabasco sauce.
Add 25 ml of mango puree and 20 ml of pilau masala syrup.
Add ice to your drink.
Add 50 ml of tonic water soda.
Garnish your drink with whole cinnamon and a whole ghost pepper.
This recipe makes one glass or 250 ml.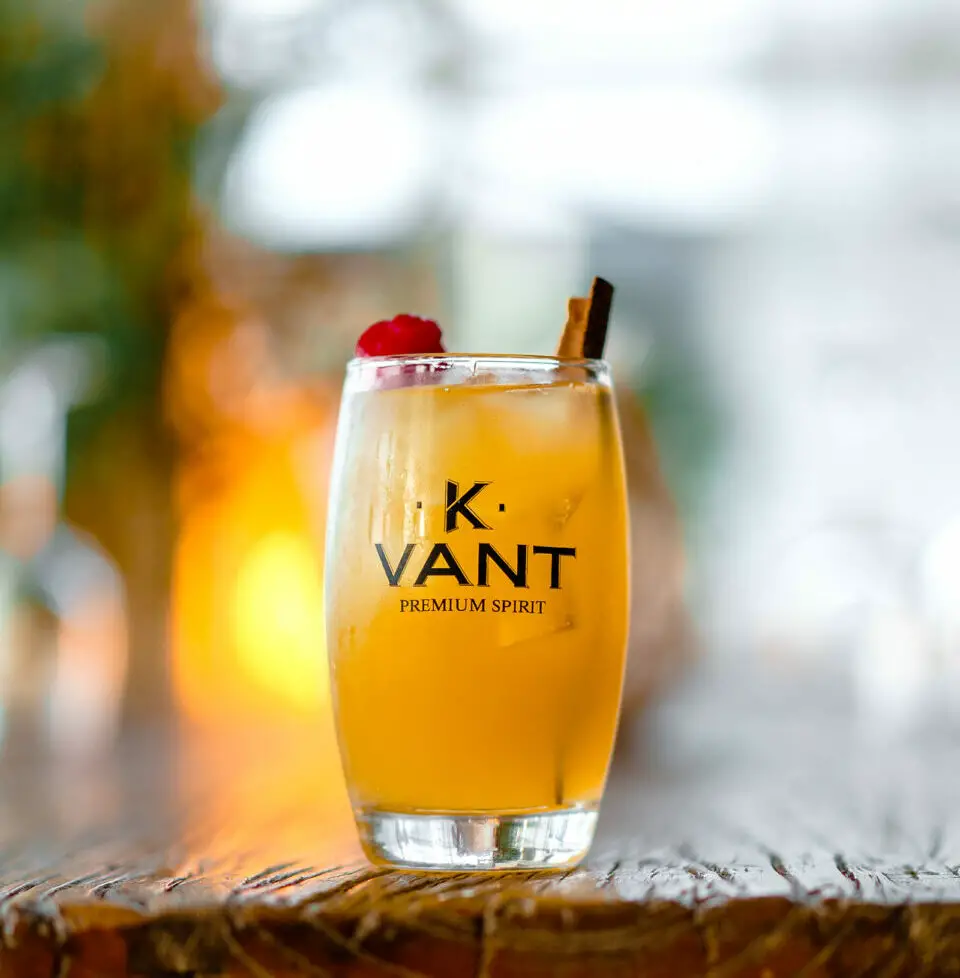 Southern African Cocktail Recipes
8. Pumulani Cocktail (Malawi)
A Pumulani is the signature cocktail of Pumulani Lodge in Malawi. To get right to the point, here is how to make it.
Ingredients
½ shot Blue Curaco
1 shot Malibu
1 can of ginger ale
Some coconut shavings and cherries for garnish.
Directions
In a cocktail shaker, combine the Blue Curaco and Malibu and give it a good shake.
Fill a tall glass with crushed ice and pour the cocktail mixture over the ice.
Top up with ginger ale.
Sprinkle coconut flakes on top and serve immediately.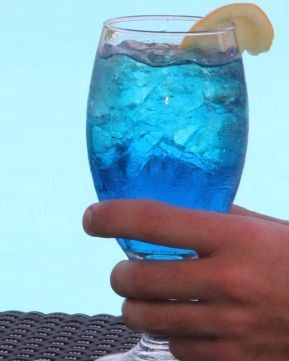 Do you know of any other good African cocktails you would like to recommend to others? If so, share the recipe in a comment below.
I can't wait to hear what you recommend!
African Seaweed Cocktail
Cocktail in Swahili
The Swahili word for cocktail is quite simply kokteli.
African Drinks
Other than cocktails, Africa has its share of local drinks. Here are a few off the top of my head:
Traditional African Drinks Alcoholic & Non-alcoholic (Including South Africa Drinks)
Commercially Produced African Drinks
African Drinks Recipes: How to Make Non Alcoholic Dawa
You may have been confused to see me share the recipe for a Kenyan Dawa as a cocktail.
Perhaps, you know Dawa to be a healthy non-alcoholic beverage that helps boost immunity and that is fantastic for you when you've got a cold.
Yep, that drink is also called a Dawa. Here's how to make it:
---
In the comment sections of my posts about Soho's and Mercury Lounge, some readers and I shared our views on the quality of cocktails served at some of Nairobi's most popular bars and nightclubs.
In that discussion, Mercury Lounge and Casablanca were named as establishments that were thought to serve good cocktails, while Hidden Agenda and Soho's came up as places to avoid when in search of a good cocktail.
Lately, I have not been too impressed with what I've been seeing  many establishments pass off in the name of certain cocktails.
Because it is trendy to serve (and be seen drinking) cocktails, I find that a lot of East African establishments are great at having all the right cocktail names on their beverage lists, but do an extremely poor job when it comes to actually making these cocktails.
In my opinion, the cocktails served are often overpriced, too little (in quantity), and  barely have any alcohol in them.
One place that I have been to recently, though, that does not disappoint me when it comes to cocktails is Coral Beach Hotel in Masaki, Dar es Salaam.
I've tried a couple of their cocktails, and each time, I have been pleasantly surprised.
My favorite cocktail there, the El Presidente (Tsh. 7,500), is a delicious blue drink that packs a real punch (you'll have to sip this one slowly! 🙂 )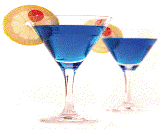 Coming to think of it, there's absolutely no reason for you to limit yourself to drinking your favorite cocktail only when you are out on the town, when you are not completely sure what you'll get when you order your favorite cocktail and yet will probably still be charged a pretty penny for it.
Do you know that it's quite simple (and very cost effective) to make your favorite cocktail in the comfort of your own home?
READ ALSO: Konyagi vs. Waragi
A number of years ago, a friend of mine and I, decided to get together once a week at either of our homes for a fun girls night in, where we'd learn how to make a new cocktail of our choice, followed by a nice gab fest and sampling of said cocktail. 🙂
Although we didn't keep it up for too long—we both love going out way too much—the experience taught me how simple it is to make even the most complicated sounding cocktail.
READ ALSO: Bacardi Black Rum & Bacardi Gold
Making Your Own Cocktails
So where to begin? One of my favorite online resources when it comes to making cocktails is DrinksMixer.Com.
I like this website because, here, I can find recipes for a wide variety of cocktails and use cool features such as the ingredient-based search (useful for making cocktails with drinks you already have at home); or the ingredients scaler, which allows me to scale a recipe up or down depending on the number of servings I want to make; and get useful information about the cocktail I am making such as the alcohol content and the average rating given to the drink by other users who have also tried to make the same cocktail before.
No clue what cocktail to make first?
Well, why don't you try one of my favorite cocktails, the Strawberry Daiquirí, a fresh fruity cocktail that can be made with or without alcohol and be served both as a slushy (as it's done so well at Tamambo) or as a liquid (like it's done at Slims).
Here's a recipe from AllRecipes.com for the slushy variety.
Or, watch the video below to get an idea of how to make some of the most common cocktails drunk today.
I hope this post has given you a few ideas.
If you do try to make your favorite cocktail at home (or at a friend's home) please let me know how it goes.
I look forward to hearing what you have to say.
Biche
P.S. To be sure not to miss future posts on ChickAboutTown, sign up to receive posts directly by email. You can also follow me on Twitter or on Facebook for daily musings on living & lifestyle in East Africa. Signing up is free and easy!
Photo Credits: FoodBusinessAfrica.com, Flavours of Africa, K-Vant, Leigh van den Berg