I woke up in Malindi, after a few short hours of sleep, eager to see what goodies Malindi Marine Park held in store for me.
As I wrote in my previous post, Malindi is my favorite town on the Kenyan coast, so I was eager not only to spend time at the beach but also to explore Malindi under water.
Along with the rest of the group, I woke up, made and ate breakfast, did some clearing up—we were staying in KWS self-catering accommodation—and got into my swimwear, ready to enjoy the day.
We had decided to extend our trip by one more day so that we could fully enjoy Malindi, and our new leisurely pace, with nowhere to rush to, was refreshing to say the least.
Briefing at the Warden's Office
The first item on our agenda was a briefing from the marine park's warden.
In the warden's office, we got a sneak peek at what we might see in the marine park, later in the day, from the pictures plastered on his wall—pictures of coral, starfish, zebrafish, and other marine creatures.
READ ALSO: 36 most liked Instagram pictures, taken in Tanzania, Uganda, and South Africa
During the warden's briefing, we learned facts about Malindi Marine Park, such as: it's Africa's oldest marine park, having been gazetted as early as 1968.
We learned too that it had recently undergone a branding process and was famed not only for being Africa's oldest marine park but also for its magical islands and zebrafish.
Magical islands, you ask? Yes, these are simply sandbanks that appear out of the ocean during low tide, but which are submerged at all other times.
He told us too about new accommodation that KWS had built that we, the female bloggers, would get to experience later that night.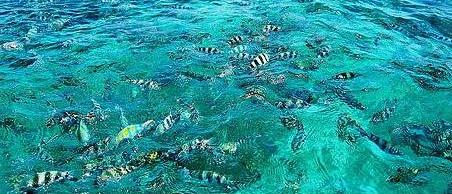 Done with our briefing, it was time to experience Malindi Marine Park for ourselves.
We headed off to the beach, which was surprisingly busy for a random Friday in November.
Still, unlike the beaches of Mombasa, which have lots of hawkers and commercial activity going on, the beach in Malindi seemed like it was being used only for recreational purposes and was therefore a lot more serene.
The sand was white, the water and sky were deep blue—altogether very, very pretty.
Our guides wanted to make sure that we had correct snorkeling gear before we got into the boat, so we took a moment to take care of that.
At Malindi Marine Park, they were pulling out all the stops, so snorkeling gear consisted not only of a diving mask and a snorkel, but also flippers.
Sadly, there were no flippers to fit my tiny feet so I had to forgo those. Oh, well…
Visiting a Magical Island
With our snorkeling gear sorted, we got on the boat and headed off to the marine park.
The first stop we made was at a magical island. The beauty of magical islands is not simply that they appear out of nowhere, but that the sand on them is extremely clean (as I guess it would be, given that it's covered by water most of the time).
This very white sand surrounded by clear blue or turquoise water is what makes magical islands so dreamy.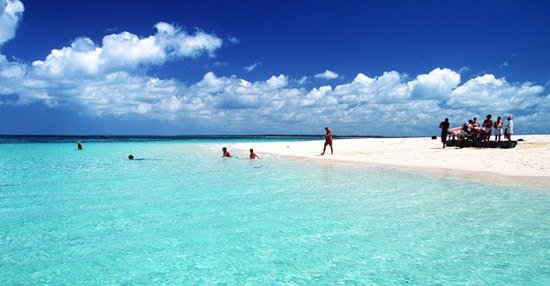 We didn't actually disembark and get onto the magical island; rather, we decided to go into deeper waters and snorkel.
Once our boat had moored and we were given the OK to jump in, that's exactly what we did.
Malindi Marine Park Snorkeling
Snorkeling at Malindi Marine Park, for me, consisted of three very different experiences.
There was a section of the park that was shallow, with coral and colorful fish swimming around, sort of like at Kisite but less pretty.
Then, there was a section that was extremely deep with huge, mammoth coral lying on the ocean floor, which was interesting but a bit scary.
Here, the fish were bigger but the gigantic coral was what was most fascinating.
It made my thoughts jump to horror movies I'd watched, and as I observed the coral in amazement, I half expected something to reach out and pull me to the depths of the ocean floor…forever!
Still, somehow, I couldn't tear myself away.
In the last section that I saw, the coral was almost forest-like: tightly packed and very green.
Although it was hundreds of meters into the ocean, this section was surprisingly shallow.
I know one's not meant to step on live coral, but I had to just to gauge how shallow the section really was.
When I did, the water came up only to my chest.
It was surreal to be standing in the middle of the ocean, far from shore, and yet in water shallower than most swimming pools.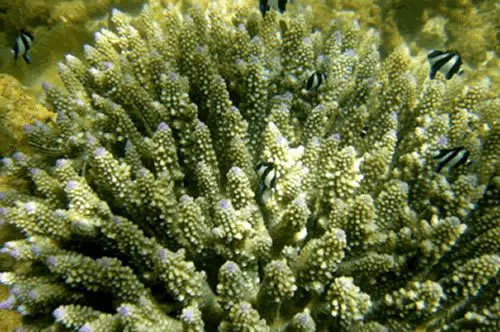 With the environment around our boat fully explored, it was time to go back to shore.
It was only early afternoon when we got there, so we had the whole day ahead of us to enjoy Malindi, which is exactly what we did.
We sat by the beach all afternoon and well into the night, getting to know each other better and generally enjoying our surroundings.
Much later in the night, the others decided to head out into Malindi town to explore the town's nightlife.
Lethargic from the late night, the night before, and from sitting around chillaxing all day, I chose to forgo that adventure.
READ ALSO: Sleeping Mattress Tip: Use a Mattress Pad
Instead, I thought I'd stay in, get to bed early (didn't happen!) and conserve my energy for the next day's ride back to Nairobi, which was scheduled to take us through Tsavo East National Park.
But…that's a story for another day.
READ ALSO: How to Make Your Mattress More Cool on Hot Nights
To know as soon as I post that story, you can subscribe to this blog here.
For now, I hope you're having a great start to the year!
Until the next time,
Biche
Photo Credits: GilUm; guidaviaggi.it; kws.org; kuoni.co.uk