(Scroll down for the latest Ghanian lines in Nairobi styles, Abuja lines/braids styles in Kenya 2020, and generally mwongezo styles in Kenya.) Also, it seems that many of you come to this article looking for more information about 'Kenyan hair styles & braids by Eva Nairobi'. I believe that is a salon in Embakasi Pipeline but know very little else about it.
If you can tell me more about Kenyan hair styles & braids by Eva Nairobi, please do so in the comment section below, or send me an email at [email protected] I'd love to learn more about it! :-))
READ ASLO: International Young Fashion Designers Showcase Tour in Dar es Salaam
---
I recently changed my Facebook profile picture and got many comments from friends telling me how gorgeous I look.
I received their compliments graciously, but to tell you the truth, I half-expected them.
It's not that I am vain or full of myself (at least I don't think so); rather, I am just fully aware of how flattering plaited hairstyles are on me.
In fact, that's why I chose to style my hair that way.
I was going away on vacation with a special someone and wanted to make sure that I looked beautiful—all the time—with minimal fuss.
See for yourself!
READ ALSO: 5 Fun Ways to Rock Maroon Hair
(If you too will be going on vacation soon and are looking for great flight deals, enter your travel route below and check out the best deals you can find on Travelstart, Africa's premier online travel agency!
Reasons to Braid Your Hair for Instance Into Abuja Lines/Abuja Braids Styles/Abuja Hairstyles in Nairobi/Mwongezo Styles in Kenya 2020
The beauty of braided hairstyles is something African women have known for ages.
Swahili women on the East African coast, like many other women across Africa, have been braiding their hair as a form of adornment since time immemorial.
Personally, I braid my hair for several reasons.
First, as I mentioned earlier, braided hairstyles are particularly flattering (not just on me but on most women).
Second, they are incredibly practical.
For the relatively short amount of time it takes to get my hair braided—anywhere from 1-17 hours depending on the hairstyle—I get hassle-free, beautiful, neat hair for the next 2 weeks to 3 months (again depending on the style).
READ ALSO: Dreadlocks: Starting Them, Maintaining Them and More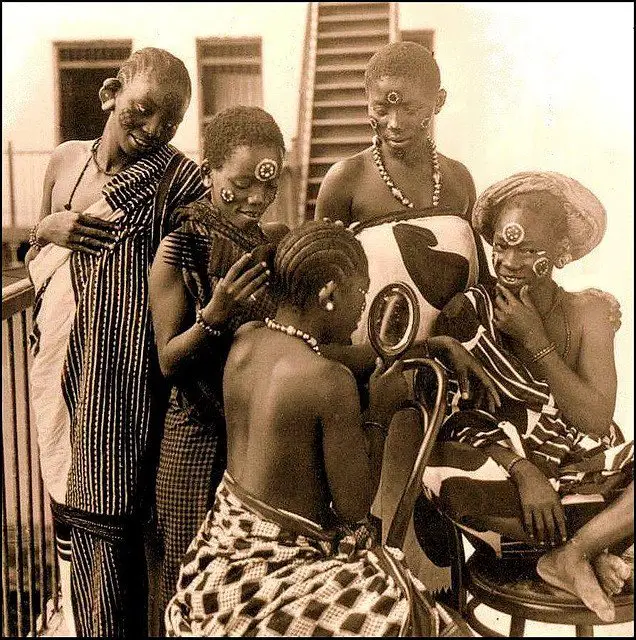 Braided Hairstyles Are Always Evolving (Popular Styles in 2020 Include Ghanian Lines, Abuja Lines/Abuja Braids Styles/Abuja Hairstyles in Nairobi & Mwongezo Styles in Kenya)
Though braiding has existed for a long time, braided hairstyles are far from old-fashioned.
I've been braiding my hair for 30+ years and still, I always manage to find a new hairstyle to try.
When in Nairobi, I look forward to my bi-monthly visits to Kenyatta Market to try one of the many trending hairstyles in Kenya, for example, a hairstyle that is currently all the rage are Ghanian lines.
READ ALSO: 100 Most Influential Young Kenyans
Sometimes, the latest hairstyles for ladies in Kenya occur as a result of a braider's ingenuity, when the braider arranges braids in an unusual pattern.
At other times, the latest hairstyles in Nairobi are a result of developments in hair, where new types of hair extensions result in novel hairstyles.
Whatever the case, the choice of braided hairstyles is almost endless, and there are hairstyles to suit all occasions, from the most mundane to the most glamorous.
READ ALSO: Are All Pedicures Equal?
Minimizing Hair Damage
Some women are wary of braiding their hair because they say it leads to hair breakage and hair loss.
This may occur if hair is braided too tightly, if extensions are attached to too small an amount of hair, or if braids are kept in for too long.
Otherwise, when hair is braided by a skilled braider who knows not to braid too tightly nor attach hair extensions to too small amounts of hair (and braids are not kept in for longer than advised), then all should go well and braiding can, in fact, help grow hair by protecting it from the damage that results from everyday grooming.
All types of hair can be braided—not just African hair.
If you have never had your hair braided before, why not try this age-old African beauty secret? I think you just might like the results.
READ ALSO: Africa's 100 Most Influential Women
Ghanian Lines, Mwongezo Styles in Kenya & More (Some of These May Be Kenyan Hair Styles & Braids by Eva Nairobi)
Check out 8 trending hairstyles in Kenya found around the web. Some of these might be Kenyan hair styles & braids by Eva Nairobi.
READ ALSO: 6 Tips for Taking Care of Your Natural Hair
Latest Ghanian Lines (Some of These May Be Kenyan Hair Styles & Braids by Eva Nairobi)
What are Ghanaian lines? Ghanaian lines are a kind of cornrow style that starts small at the beginning of the cornrow and gets increasingly thicker as the cornrow progresses.
This look is usually achieved by the addition of hair extensions along the cornrow.
Many of the latest hairstyles in Kenya are Ghanian lines styles.
Looking to try out Ghanian lines? Here are a selection of some trending hairstyles in Kenya for you to try out today.
Some of these might be Kenyan hair styles & braids by Eva Nairobi.