I wrote this post as tribute to the life and music of Mowzey Radio, who passed away in 2018.
Since many of you come to this post looking for downloads and videos of his music though, I decided to reorganize this post so you could find that more easily.
Let me begin with an mp3 version of Goodlyfe Crew Bread & Butter.
Goodlyfe Crew Bread & Butter (Bread and Butter Song)
Radio & Weasle Bread & Butter Mp3
Download Goodlyfe Crew Bread & Butter Mp3
If you would like to have this song on your own device for your listening pleasure, you can go ahead and download the Goodlyfe Crew Bread & Butter mp3 here.
Goodlyfe Crew I Love You
Goodlyfe Crew Where You Are Ft. Blu*3
Flights From Dar es Salaam to Washington DC
There are a myriad of flights between Dar es Salaam and Washington, D.C., none that are non-stop though.
Flights between these two cities usually take a minimum of 21 hours of travel time and stop somewhere in Europe or the Middle East, where you have to take another connecting flight.
Explore the best fares between Dar es Salaam and Washington, D.C. here.
Bread Songs YouTube
Bread was an American soft rock band from Los Angeles, California.
They had 13 songs chart on the Billboard Hot 100 between 1970 and 1977. If you are looking for a good YouTube video of Bread's songs, here is one with their greatest hits along with lyrics.
Goodlyfe Crew Goodlyfe – Heart Attack (Vuvuzela) Offical Music HD Video
---
The year was 2008. Finally, I was achieving a long-held childhood dream: I had officially moved to Uganda.
Nothing could contain the joy I felt inside.
Finally, I lived in the place that I affectionately call "the home of my heart."
It was not a period of my life without uncertainties, but finally I had done it!
It was during this time in my life that I first heard the music of the Ugandan artist I want to talk about today: Mowzey Radio.
Discovering Mowzey Radio's Music
As half of the music duo Radio & Weasel, Mowzey Radio was hard to miss that year because, everywhere you went in Uganda, you were bound to come across the catchy love song "Nakudata", sung part in Swahili, part in Luganda, and part in English.
I was hooked!
I loved the song and would often play it on repeat.
READ ALSO: New Music from Tanzania: 'Mpokee' by Ericomsongz ft. Kellah
But to be honest, it's the song I liked.
I didn't know much about Radio & Weasel.
I had no clue whether they would be a one-hit wonder or if they would have longevity on the Ugandan music scene.
Fast forward two years, and it was clear that Radio & Weasel were a musical force to reckon with.
They had kept a steady stream of hits coming, and even though I had since moved to Dar es Salaam, Tanzania, they were playing on my car radio, being played at clubs…you name it.
To hear the distinct melodious voice of Mowzey Radio or the ruff-and-gruff sound of Weasel's Jamaican-style dancehall animations in a song would have my ears perking up in attention, either to sing along to one of their songs whose lyrics I knew, of course, or to take note of a new song that I could be sure I would soon come to love.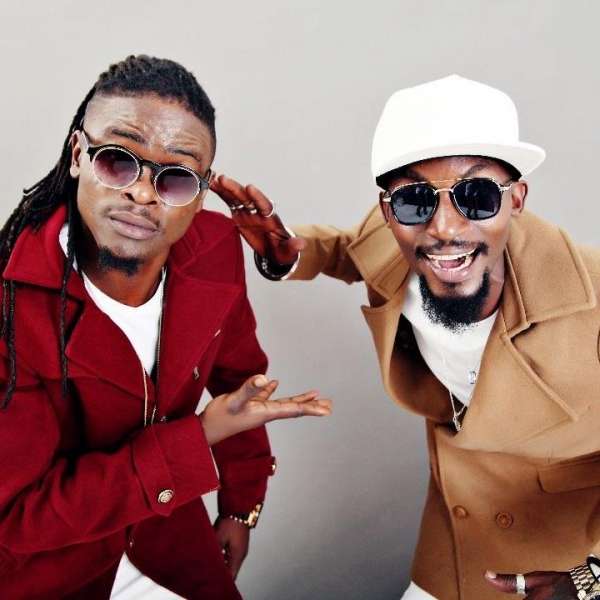 Bad News About Mowzey Radio
And then on February 1, 2018, I was chatting on Whatsapp with a Ugandan-American friend who lives in Washington, D.C.
As our conversations often do nowadays, this one too was laced with the marked awareness of our quickly advancing age.
Then, seemingly out of the blue, my friend wrote:
"Life is short. Look at Radio and Weasel. Dude died earlier.

Radio died. I'm sad, I loved his voice."
Surely, she couldn't be right.
Not Mowzey Radio of Radio & Weasel.
How had I not heard? How had this news skipped me in Tanzania and traveled all the way to the U.S. before I found out?
I quickly checked on the internet to see if there was any truth to what my friend was telling me.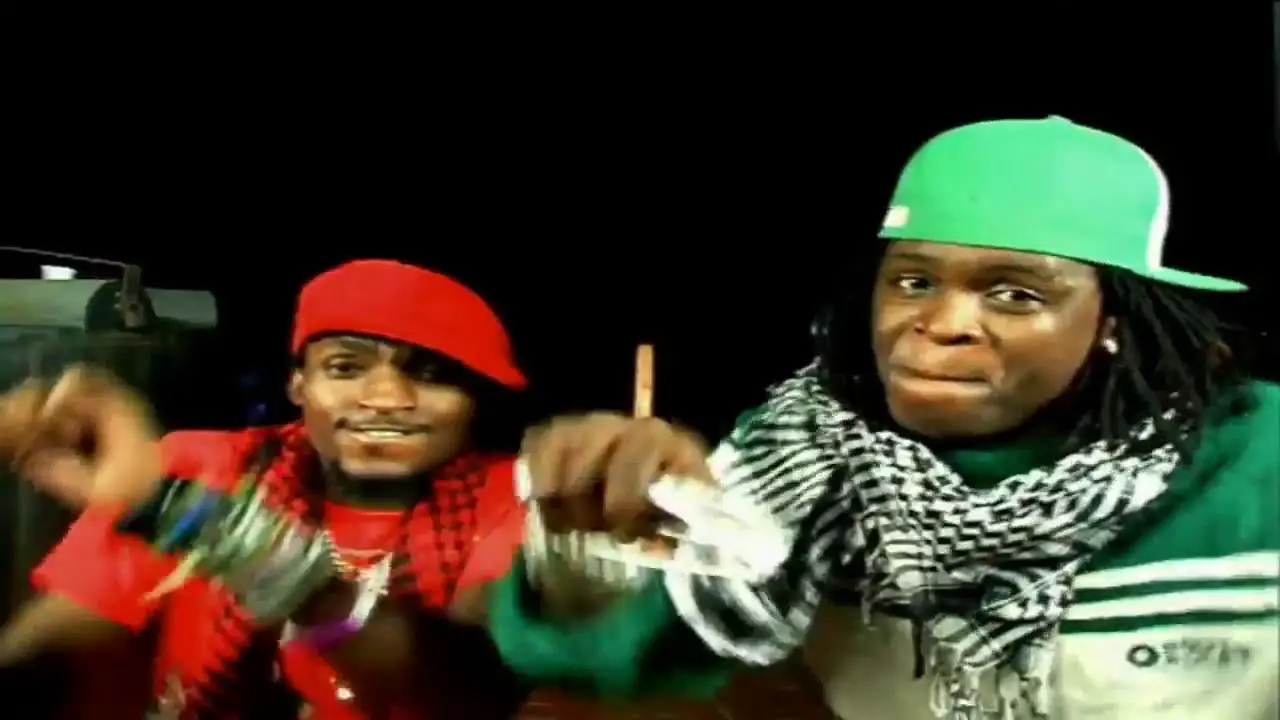 Sadly, it was true: Mowzey Radio was no more.
I was stupefied…and two months later, I still can't quite wrap my head around it.
Why Mowzey? Why someone so young? And particularly, why a talent that had touched so many lives? Furthermore, why such a futile death?
We may never get answers to these questions but today, I would like to do my little part in celebrating a musician who brought me, and so many others, a whole lot of fun and joy.
Today, folks, I would like to share with you my favorite Mowzey Radio songs.
In fact, I will share 9 to be precise.
Why 9 not 10? Because, I just couldn't do it!
I couldn't limit my selection to only ten songs, so I am going to cheat a little.
Number 10 on This List (Bread and Butter by Good Life/Bread and Butter Radio and Weasel is #2)
The 10th selection on this list is a 52-song BRILLIANT hour-and-a-half-long tribute mix by Ugandan DJ Ciza (The Real Crowd Pleaza) that does an amazing job of showcasing Mowzey Radio's decade-long musical career.
Trust me: you want to listen to this. It will have you getting up and dancing wherever you are!
So with no further ado, my 9 favourite songs by Mowzey Radio are:
2. Goodlyfe Crew Bread & Butter
To hear the song or download the mp3, go here.
Jump here watch the music video.
6. Goodlyfe Crew Where You Are Featuring Blu 3
To watch the video, go here.
To watch the video, click here.
And now as promised, the fabulous number 10.
10. Mowzey Radio Tribute by DJ Ciza
Thank you, DJ Ciza, for letting me share this mix here with my readers.
Folks, if you are unable to listen to this mix all the way until the end (I think my server might only allow you to stream 20 minutes of it), then you can download it here for free.
Rest in peace, Mowzey Radio. Thank you so much for sharing your amazing talent with us!
Now, Over to You!
So, dear reader, had you ever heard of Mowzey Radio before reading this post (of course, that question is geared more towards my non-East African readers)? If so, were you a fan of his music? For those of you who were familiar with his music, what was your favourite Mowzey Radio song? Please let me know by leaving a comment below.
As always, I look forward to hearing what you have to say.
Until the next time,
Biche
P.S. Are you a blogger or a website owner who would like to make more money from display ads on your website? If so, check out this free Google-certified service that helps you do just that.
P.P.S. Do you have a product, service, establishment, or event that you would like to spread the word about online? If so, find out how I can help you do that here.
P.P.P.S. Enjoyed this post? If so, why not subscribe to my blog to get an alert every time I publish a new post? Think others would enjoy going down the memory lane of Mowzey Radio's music career? If so, please share this post with your friends and followers on social media. I'd greatly appreciate it. Last but not least, you are welcome to refer to this post on your own website, but if you do, kindly remember to link back here. Thanks!
Photo Credits: Independent, naijaturnup.com