The inspiration for this post came from a corned beef experience in Kenya.
Excuse me, readers, but all the talk of baked beans with a recipe containing corned beef, has me thinking of yet another canned classic.
This time, let's talk about corned beef.
A couple of days ago, as I thought about writing this post, I asked my youngest brother if he'd ever eaten corned beef.
Surprisingly, he told me that he had only ever heard about it but had never actually tasted it.
Could this be true? (Did we grow up in the same home?!) Is it possible that there are people out there who have never tasted corned beef?
I remember when I was first introduced to corned beef.
I was very young, possibly even before my baby brother was born (I am trying to believe him).
It was on a day when we'd gone grocery shopping as a family. My Dad picked up a tin of corned beef, seemingly very happy to have found it.
As soon as we got home, we unloaded the groceries. My Dad then grabbed some crackers and a plate and headed off to his favourite green armchair.
Not about to miss out on whatever was making my Dad seem so happy, we, the kids were right behind him.
My father then carefully opened the can of corned beef (those cans can be lethal I tell you!). He spread some of the beef on a few crackers and gave each of us kids some to taste.
I liked it immediately!
READ ALSO: 100 Most Influential Young Kenyans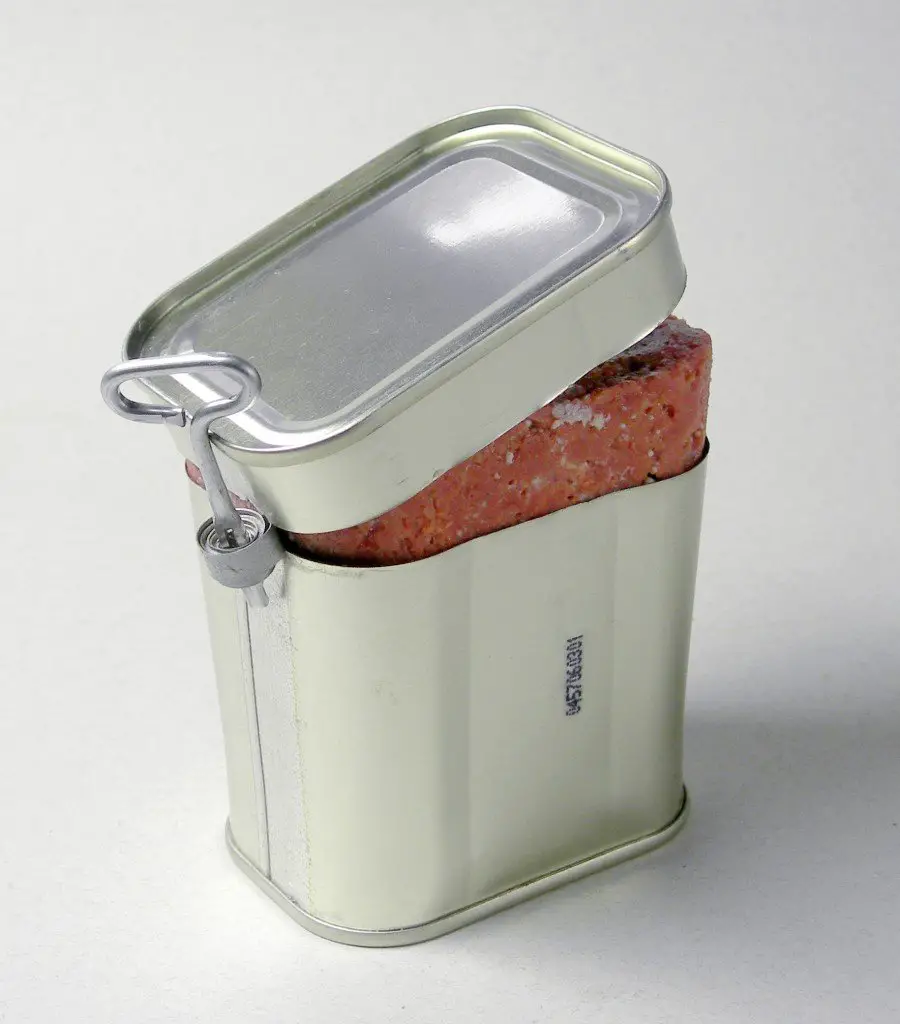 Later Experiences with Corned Beef
I don't remember eating a lot of corned beef after that growing up.
My next vivid memory of corned beef was during my first year of university. A good friend always kept a stash in her room.
More recently, when I found myself rummaging through a good student-friend's cupboard in search of ingredients to make a meal, I was once more reminded of corned beef when I ended up having a tasty corned beef sandwich. This corned beef was from Kenya.
With an adult's mind, this time, I was a bit more inquisitive about what this product actually was.
What Is in Corned Beef?
The ingredients list on the label of the Heinz tin from which I got the corned beef read: cooked beef, beef, water, salt, sugar, and sodium nitrite, which I've since come to find out is a pretty typical list of ingredients for canned corned beef.
I also learned from the label that the corned beef I was eating was a product of Brazil which, along with Argentina, is one of the world's largest producers of corned beef.
READ ALSO: 4 Traditional Kenyan Sports
Where Does Corned Beef Originate From?
Through a quick search on the Internet (how did we live before the Internet?!), I found out that corned beef was a main staple for British solders during World War I, especially when troops found themselves separated from their supplies when in enemy territory.
I also learned that the reason that corned beef is packed in the distinctively shaped container that it comes in is to enable the corned beef to slide out as one piece so that it can easily be sliced (I have to try that. I've never thought of slicing corned beef—I just scoop it out. 🙂 ).
READ ALSO: History of Corned Beef: From Irish Export to St. Patrick's Favorite
How about when it comes to food and health? Typically, corned beef contains 12% fat and 2.3% salt, so basically it is not the healthiest food product.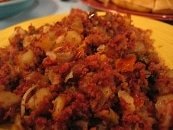 Still, on occasion, I love me some corned beef.
Particularly, I love it the way my paternal aunt serves it: fried (and I don't mean shallow fried) with onions as part of a sumptuous breakfast. I can never get enough!
How do you like your corned beef (buy some on Amazon now)?
I can't wait to hear all about it.
Biche
Photo Credits: photobucket.com; Wikipedia