Happy new year, dear reader! I hope you had an excellent holiday season and that 2020 is off to a wonderful start for you!
Every so often, I publish a post sharing popular things that my readers buy online and places they book to stay through my site for when they travel.
Since I haven't done that in over a year, that's what today's post will be about.
Why do I do this? Because I've noticed that many of you, my readers, are very much like me and each other, so I figure that what others in my reader community do might be a good guide to pointing you to things that you might find interesting too.
Let's jump right in. Shall we?
When my readers go to Zanzibar, they stay at…
1. Mizingani Seafront Hotel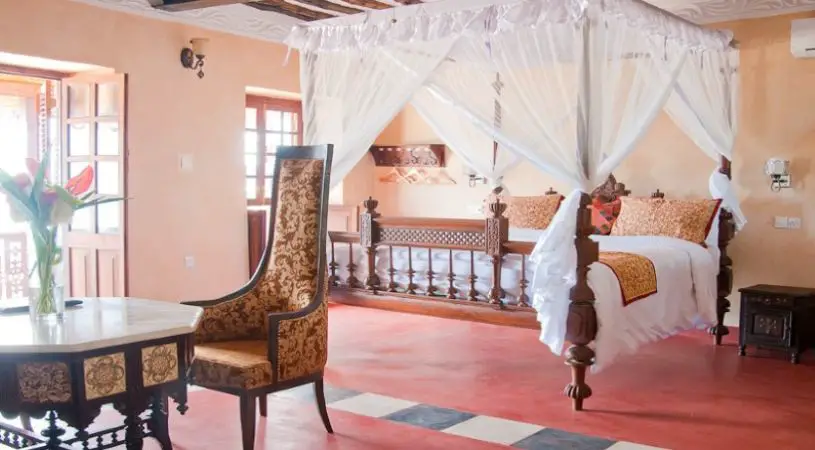 I've often noticed Mizingani Seafront Hotel, as I walk along Stone Town's waterfront, usually when I am arriving or leaving Zanzibar since the hotel is very close to the Zanzibar ferry terminal.
Every time that I do, I make a mental note to be sure to stay there sometime.
Why? Because of the beautiful stained glass windows and wood lattice balconies that adorn the façade of the hotel.
About a year ago, I wrote a post entitled Stone Town: Where to Stay for Every Budget in response to a question I get asked often: "Biche, I am travelling to Zanzibar soon and am wondering where to stay. Do you have any recommendations?".
My next question to whomever is asking is invariably: "How much do you have in mind to spend on accommodation per night?".
Since I didn't want to answer the same question over and over again, I wrote that post.
In it, I list 36 options that charge anywhere from US$18 a night to US$ 480 a night.
Mizingani Seafront Hotel, features on that list as a moderately priced hotel.
Here's what one of my readers had to stay after staying there:
"Thank you, Biche…My husband and I decided to stay at Mizingani Seafront Hotel and we greatly enjoyed the views from the dining room terrace. The breakfast buffet was fantastic! The room was spacious and comfortable, and the service was very personable.

The hotel was also very well placed relative to the ferry, Stone Town, and Forodhani Gardens, all of which were in walking distance of about 5 to 15 minutes.

Once more, thanks for the recommendation!"
If you would like to find out more about Mizingani Seafront Hotel, click here.
You can also find a slew of other great places to stay in Stone Town based on your budget here.
READ ALSO: Versace Perfume & Lots More on Fragrance
When my readers travel to Tokyo, Japan, they stay at…
2. Act Hotel Roppongi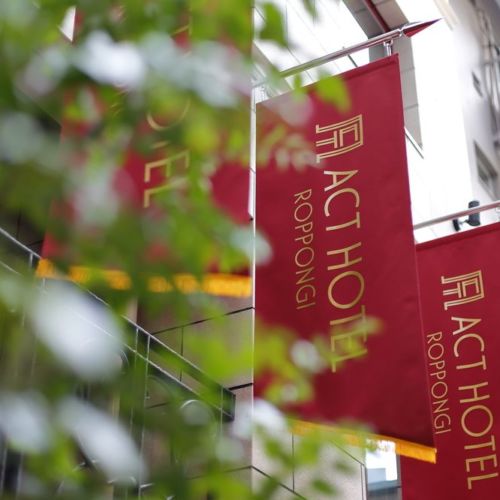 Yes, my readers are world travelers, not just travelers in and around East Africa.
When my readers go to Tokyo, they stay at the Act Hotel Roppongi.
Act Hotel Roppongi is a relatively new Tokyo hotel located in one of the city's most expensive areas. Its guests laud it above all for its excellent location.
Act Hotel Roppongi is not only located near two main metro lines, giving it easy access to central Tokyo, but is also situated in an area with lots of good restaurants and stores.
Other reasons the guests of the Act Hotel Roppongi love it include the friendly staff, the rain shower in the bathrooms, and the unlimited complimentary soft serve ice cream in the hotel's lobby (nice touch!).
If you've got an upcoming trip to Tokyo, you can check rates for, or book your stay at, the Act Hotel Roppongi here.
When my readers shop online, one thing they often buy is electronics such as the…
3. HP Notebook 15-bs095nia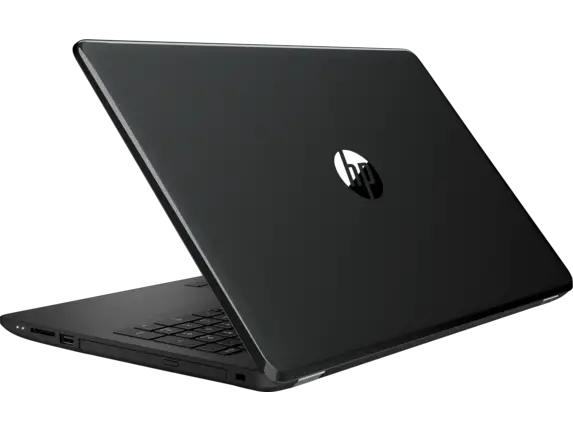 The HP Notebook 15-bs095nia is a lightweight laptop that packs a punch.
It has an HP Intel Core i3 processor, 4 GB RAM, 500 GB hard disk, and 15.6" screen…pretty standard specifications.
What's not standard, though, is how little this laptop weighs.
At 2.5 kilograms, the HP Notebook 15-bs095nia is one of the lightest full-sized laptops out there.
With a battery that supports more than 9 hours of continual use, the HP Notebook 15-bs095nia is particularly good for long journeys where you might not have access to electricity or for areas that have frequent power outages (might that be useful to any of you, my African readers? 🙄 ).
Find out more about the HP Notebook 15-bs095nia here on Jumia Kenya or browse similar HP 15 Notebooks here on Amazon.
When my readers travel to Nairobi, Kenya, they stay at…
4. Capital Heights Hotel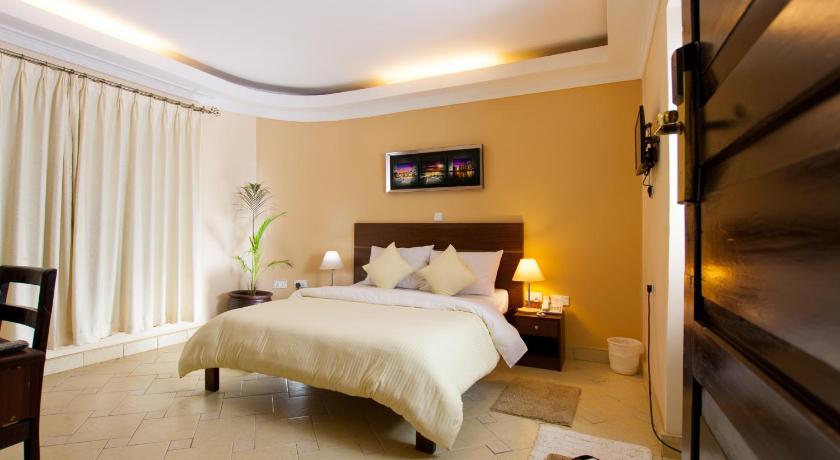 About a year ago, I published a post entitled 5 Places to Stay in Nairobi for $50 or Less.
Capital Heights Hotel is one of the places I recommend in that post.
Located near Kenyatta National Hospital, Capital Heights Hotel is the only hotel listed in that post, the other 4 recommendations being homestays or residential properties that have been converted into guesthouses.
Staying at homestays or in converted residential properties is an easy way to bring down the cost of accommodation whenever you travel.
Sometimes, though, you just want—or need—the independence and services that come with an actual hotel.
Capital Heights Hotel is not only one of Booking.com's bestsellers for Nairobi, it also has a notably high number of repeat bookings for the city on the site.
In other words, guests of the hotel usually stay there again!
Guests of Capital Heights Hotel laud the establishment for its convenient, safe location, its cleanliness, friendly staff, and on-site bar and restaurant.
If you will be travelling to Nairobi soon and would like to find out more about Capital Heights Hotel, go here, but also check out the video below.
When my readers visit the Greek island of Santorini, they stay at…
5. Phoenix Aparthotel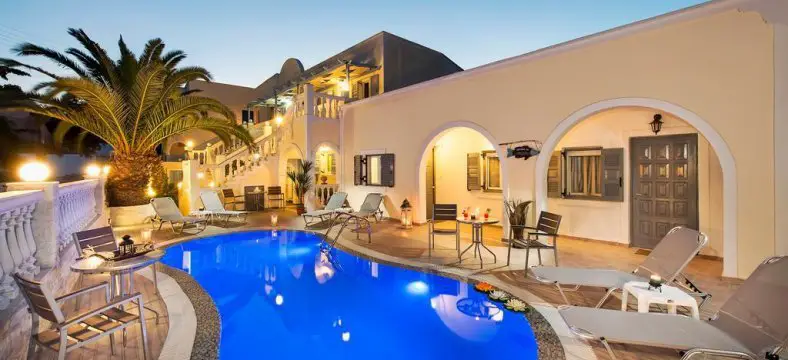 The Phoenix Aparthotel in Fira, Santorini is extremely well rated on Booking.com, with a current rating of 9.1/10, in other words, superb.
What do guests love most about the Phoenix Aparthotel?
Believe it or not, it's the hospitality of the owner who personally cooks breakfast each morning and goes out of her way to make sure her guests feel at home.
Residents of the aparthotel also mention the beautiful, quiet swimming pool area, the uncharacteristically quiet neighborhood it's located in, and its proximity to the center of Fira town (the capital of Santorini), which is only a 10-minute walk away.
Judging from the pictures, Phoenix Aparthotel is beautiful, with its white and blue décor reminiscent of the Aegean Sea that surrounds it. Take a look!
To find out more about, or book your stay, at Phoenix Aparthotel in Santorini, Greece click here.
When my readers are in Berlin, Germany, they stay at…
6. Motel One Berlin-Hauptbahnhof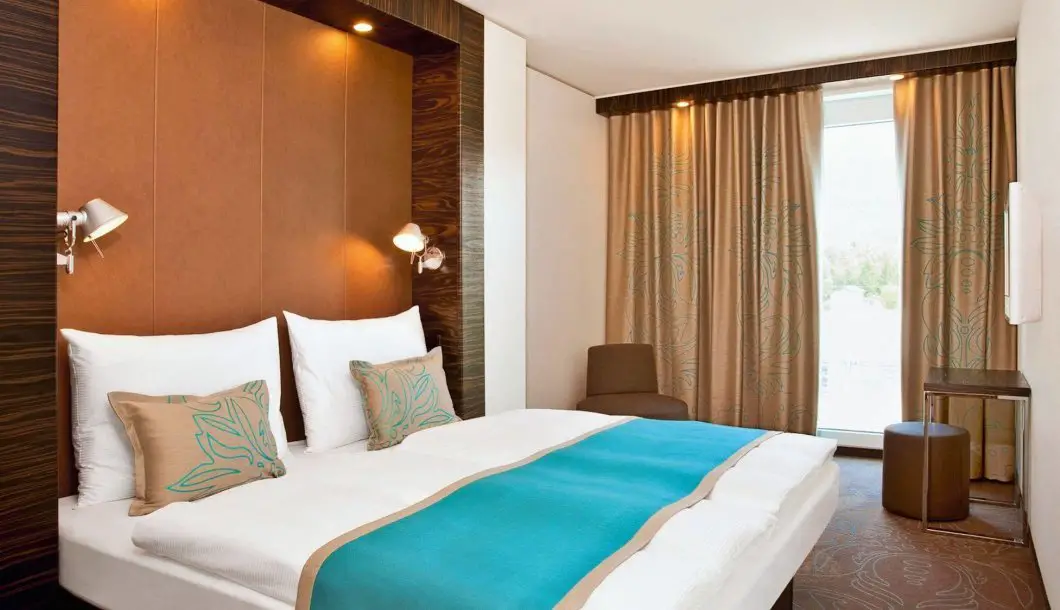 Located in the heart of the city, directly opposite Berlin Central Station, Motel One Berlin-Hauptbahnhof is a modern hotel that many of its guests have difficulty finding fault with. And I mean that literally!
Many of the reviewers on Booking.com score the hotel a perfect 10 and have left the field provided to point out the shortcomings of the establishment blank.
What do the hotel's guests site as its greatest assets? Above all, its central location and the ease of access to transportation…both around Berlin and in & out of the city.
They also laud its 24/7 reception and bar, which allows for check-ins and check-outs at any time of the day, with the availability of a bite and drinks no matter what unusual time you need refreshment.
They also extol its cleanliness and functionality as a hotel.
If you are interested in finding out more about Motel One Berlin-Hauptbahnhof for an upcoming visit to Berlin, click here.
7. Euphoria For Women Eau de Parfum
Fragrance is a popular purchase through my blog because of this post I wrote on bestselling perfumes/colognes and where to purchase fragrance in Nairobi.
The fragrance to make it to today's list is Euphoria for women eau de parfum by Calvin Klein.
Euphoria, the women's perfume, was first released in 2005, so if you are an avid enthusiast of women's fragrances, you can probably easily call to mind its unusually shaped bottle with its dark purple hues.
Do you have any idea what Euphoria smells like, though?
Euphoria for women is a woody, oriental scent that features notes such as pomegranate, black violet, black orchid, and mahogany.
It is also somewhat fruity and floral with notes such as rose hip, Japanese apple, and lotus.
When all that comes together, words that have been used to characterize Euphoria's scent include glamorous, sexy, and sensual.
To find out more about Euphoria for women, including what people think about it, go here to see it on Jumia Kenya, and here to find it on Amazon.
8. Amazon Baby Registry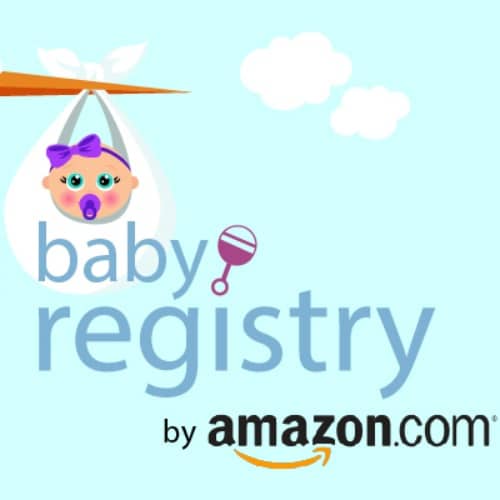 The last entry on this guide is something I dedicated a whole post to. You can read that post here: Get Ready for Your New Baby with an Amazon Baby Registry.
In that post, you'll find out why not only is it worth having an online baby registry, but also what you stand to gain by having that online baby registry specifically on Amazon.
For my readers who are located in countries that do not have Amazon storefronts, do not feel left out: you, too, can get a free Amazon baby registry.
Some terms and conditions do apply but you can read all about them in the post I mention above.
Head on over to my post for more details or, if you prefer, read all about Amazon Baby Registries directly on Amazon here.
---
So there you've got it, folks. That's what my reader community is buying, booking, and signing up for online.
If you have anything to say about any of these hotels, products, or services, please let me know by leaving a comment below.
Until the next time,
Biche
[jetpack-related-posts]
P. S. Do you have a product, event, service, or establishment that you would like to spread the word about online? If so, go here to find out how I can help you do that.
P. P. S Will you be travelling soon and would like to find out more about your travel destination? If so, click here for information about virtually every destination around the world.
P. P. P. S. Did you enjoy this post? If so, how about subscribing to my blog to get an alert every time I publish a new post? You can subscribe by email here. Also, I'd greatly appreciate it if you shared this post with your friends and followers on social media. Last but not least, you are welcome to refer to this post on your own website, but if you do, please remember to link back here. Thank you! 🙂
Photo Credits: YouTube, Jumia Travel, Agoda, Leopard Tours, RevNGo, Agoda, Mega.Pk, Exact Solution, HikersBay, Santorini Islands Hotels, motel-one-hauptbahnhof.atberlinhotels.com, Ulta Beauty, Fabulessly Frugal