Diagonally opposite Chaka Place on Chaka Road (off Argwings Kodhek, near Yaya) is an oldie but goodie by the name of Coco J. Coco J. is a bar and restaurant that used to be called Coco Jambo but has recently changed its name to the cooler, and gistier, Coco J.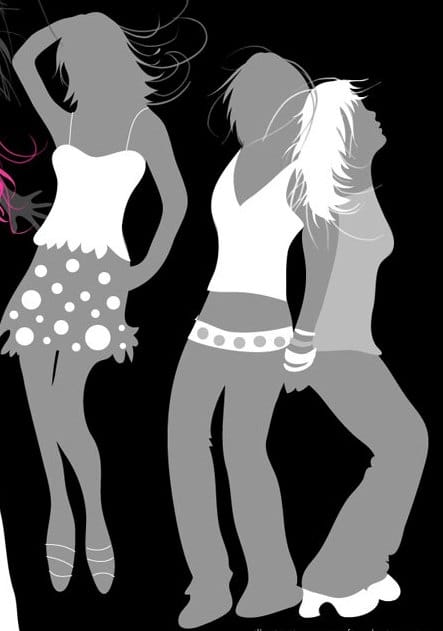 I was surprised when, in a conversation with the owner, I was told that Coco J. is first and foremost a restaurant. Quite frankly, I think of it more as a bar that happens to serve food. Finally I understand why I often see a sign in front of Coco J. during the day announcing an African Buffet! 🙂 I have never been to Coco J. during the day, so I won't pretend to discuss its merits as a restaurant. Instead, I will tell you how I know it best: as a great place to hang out in the evenings.
To tell you the truth, I rarely go to Coco J. on my own initiative. Rather, I tend to find myself there because a number of my friends LOVE to hang out there! Through them, I have learned to appreciate Coco J. as well as the services that it offers.
The thing that I love most at Coco J. is their Barbecued Safari Sausages. Unlike the regular sausages that we are used to in East Africa, these sausages are a little different and are barbecued to perfection. I rarely go to Coco J. without treating myself to one of those. Coco J. also serves more common types of cooked meat, such as roast and "fried", beef and goat meat, as well as mutura – all of which are also very good.
The last time I was at the Coco J. (oops, sorry! I mean the before last time I was at Coco J. :-)), I was there for the launch of their new bar area. Never did I think that an establishment could reinvent itself so. Somehow, Coco J. has managed to put a totally different spin on the kind of establishment that it is. The new bar area is chic and modern and stretches the scope of the bar's intended market. Kudos to the owners of Coco J. – your customers truly do appreciate the renovation!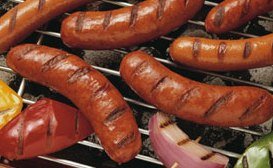 How can I speak of Coco J. without mentioning the fabulous music that is played there on weekend nights? On Friday and Saturday nights (as well as on the eve of public holidays), Coco J. plays music that demands that you get up and dance. The music is not particularly loud, nor does it ever get very rowdy. Simply put, the music, track after track, incites you to let loose and shake-a-leg. I have spent many a supposed "polite" night at Coco J. that couldn't stay "polite" coz the music inspired us to continue our night with some dancing at another venue.
That said, Coco J., is not a place that I feel you must visit NOW – right this minute! It's simply a place to keep in mind when considering hangouts in the Hurlingham area. Remember, if you are eating there, try a BBQ Safari Sausage! They are the best I have ever tasted.
If you do make it to Coco J., I hope you have a great time. As usual, let me know what you think once you've been there.
Until the next time,
Biche
P.S. To be sure not to miss future posts on ChickAboutTown, sign up to receive posts directly by email or subscribe to ChickAboutTown in a reader.