Did you find this post after Googling 'best mattress in Kenya and prices'? If so, you are in the right place. Let's get right to it!
Table of Contents
Best Mattresses in Kenya/Types of Mattresses in Kenya/Best Mattress in Kenya
What are the best mattresses in Kenya? Here's a short list.
Bobmil Mattresses
Slumberland Mattresses
Vitafoam Mattresses
Superfoam Mattresses
Tuffoam Mattresses
Moko Mattresses
Mekan Mattresses
Durafoam Mattresses, and
Silent Night Bedding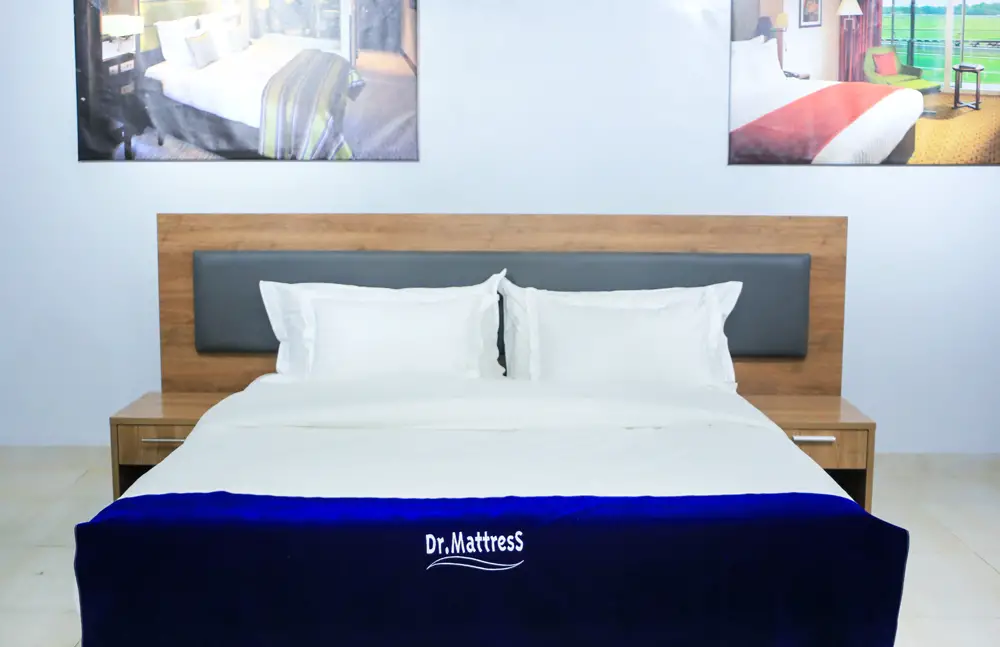 If you have a mattress brand that you love and would like to recommend to others, please let me know in a comment below.
READ ALSO: Simple Do It Yourself Mattress Pad Tips
Vitafoam Matress Topper
Vitafoam, one of the mattress brands listed above, not only makes mattresses but also mattress accessories such as mattress toppers.
You can expect to pay between Ksh. 7,500 and Ksh. 35,500 for a Vitafoam mattress topper.
Vitafoam mattress toppers currently come in four types:
memory foam
Viscoool, a patented cooling memory foam
Viscopper, a special revitalizing foam, and
latex.
In terms of sizes, the mattress toppers come in standard bed sizes starting from 3′ x 6′ to 6′ x 6′.
Vitafoam also produces a product which they call a mattress comforter that is essentially a mattress pad.
These mattress comforters are cheaper than mattress toppers (Ksh. 2,600 –  Ksh. 2,990), and these simply add some padding to your mattress making it a little more comfortable.
For convenience, these mattress comforters come with adjustable bands so that they stick firmly to the mattress and don't slip and slide.
READ ALSO: Microfiber Hair Towel 2023: Why They Are Great for Your Hair
The Best Mattresses in Kenya and Prices: Vitafoam Mattresses Prices in Kenya
So what can you expect to pay for a Vitafoam mattress in Kenya?
Here are some prices for a variety of Vitafoam mattress types: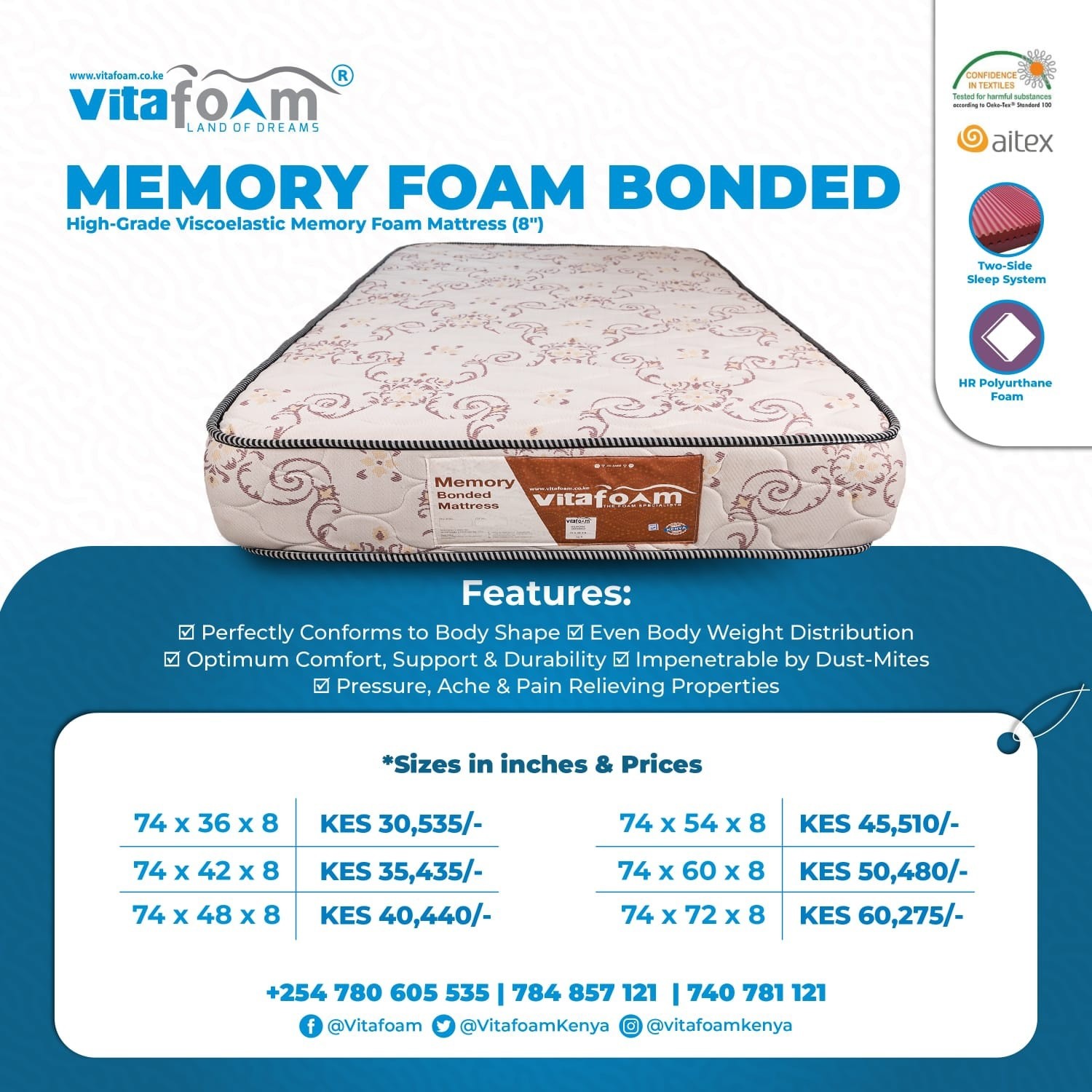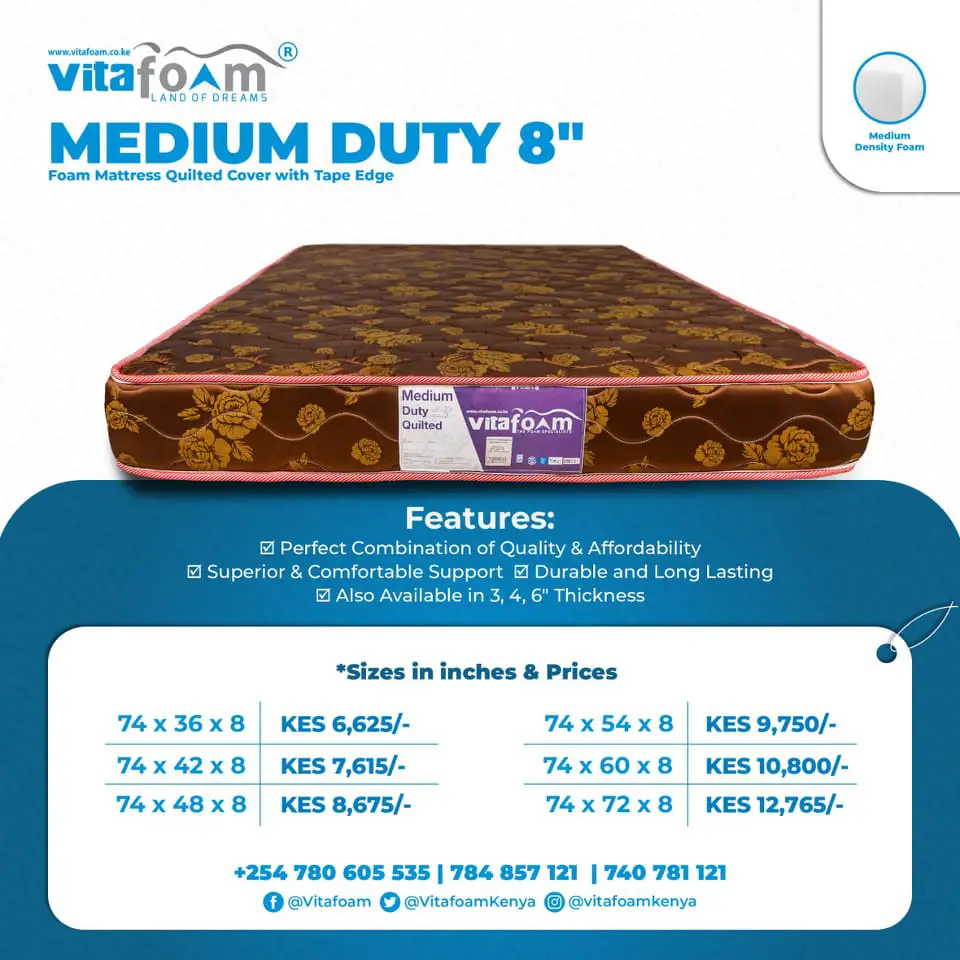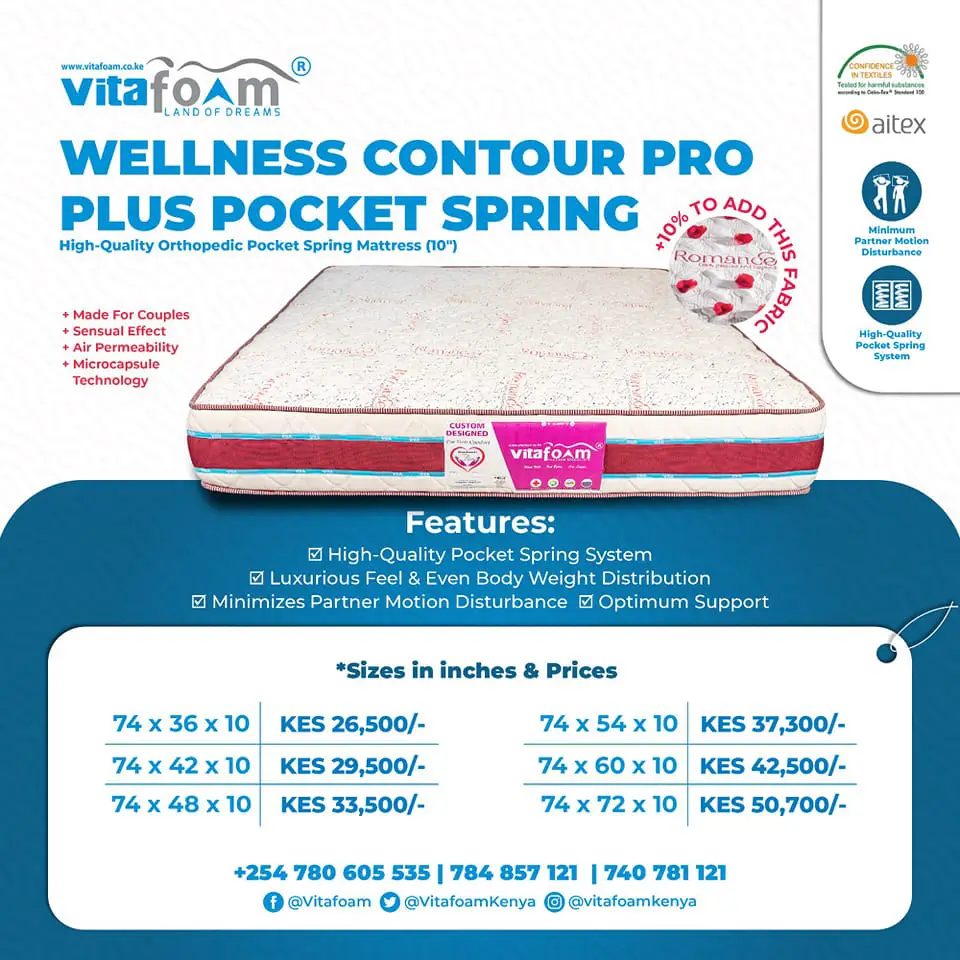 Mattress Topper Dr Mattress
If you are specifically interested in a Dr. Mattress mattress topper, find out more about Dr. Mattress sleep accessories for mattresses and pillows in the video below.
Vitafoam Mattress Price List in Uganda
If you are interested in knowing what the price of Vitafoam mattresses in Uganda are, you can check out prices here.
Memory Foam Mattress Topper
A mattress topper can be made of memory foam.
Memory foam provides a great sleeping surface.
In normal temperatures, it is somewhat firm, but when you lay down, it starts reacting to the temperature of your body and begins to mold itself to your shape.
Your body weight is then evenly distributed along the surface, relieving pressure points and helping you to sleep better without tossing and turning.
Quality Mattresses in Kenya: Silent Night Mattress Prices in Kenya
Silentnight is a British mattress brand with a franchise in Kenya. It makes several different types of mattresses.
This August, Silentnight Bedding have a sale on their Sinzia mattress.
The current price for various sizes of this type of mattress are Ksh. 11,995 for a single (3′ x 6′), Ksh. 12,995 for a double (4′ x 6′), Ksh. 14,995 for a queen (5′ x 6′), and Ksh. 17,995 for a king (6′ x 6′).
---
So…that's all I have for you today, folks.
I wish you all good and restful sleep…every night.
If you would like to share something about mattress pads or anything else that enhances the quality of your sleep, please drop me a comment below.
For now, I hope all is well with you in your respective corners of the world.
Until the next time,
Biche
P. S. Are you a blogger who would like to earn more from display ads on your blog? If so take a look at this free service from a Google Certified Publishing Partner that helps you do just that.
Photo Credits: Go Places Digital, Vitafoam Kenya Facebook page