This year I will be spending the end-of-year season in Kampala, Uganda, for among other reasons, my "baby" brother is getting married! I can't wait. I haven't been to Kampala in close to a year, and frankly, I was beginning to feel a little "home"-sick!
So, today, let's talk a bit about where to stay when you are visiting Kampala. Here are some hotel recommendations for you.
6 Top Places to Stay in Kampala, Uganda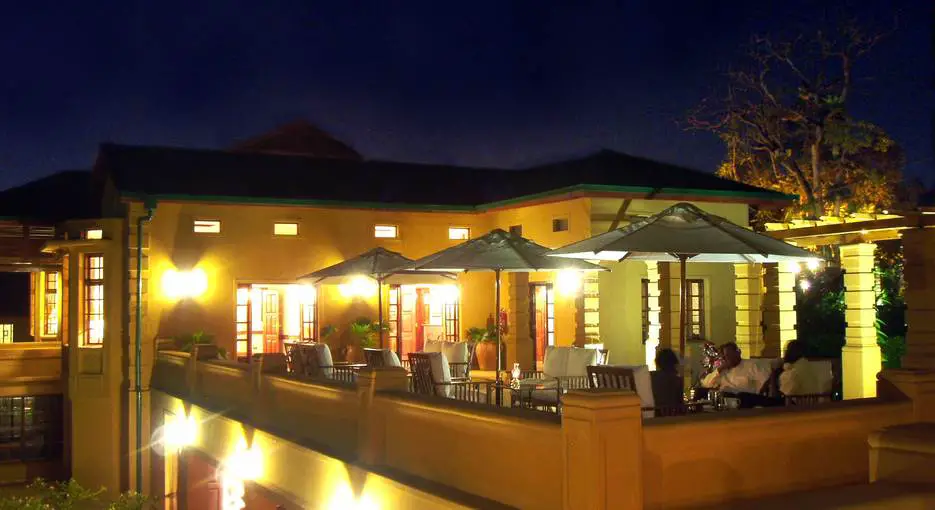 1. Emin Pasha Hotel
The Emin Pasha Hotel is a beautiful, luxury boutique hotel nestled in the upscale residential area of Nakasero (close to the city centre).
It has lush green grounds, a warm environment, and spacious bright rooms.
It also has a very good restaurant and noteworthily professional service too.
**Star sighting: I once bumped into Kristin Davis ("Charlotte" from Sex and the City) in one of the women's bathrooms at Emin Pasha. l was completely starstuck but managed to keep my cool! 😎

2. The Kampala Serena Hotel
One of the best hotels in Kampala, located in the city centre, the luxurious Kampala Serena Hotel sits on 17 acres of manicured water gardens.
It has fantastic fitness facilities and a selection of bars, restaurants, and eateries to choose from.
The rooms are comfortable and spacious, and there's particularly good security at this hotel.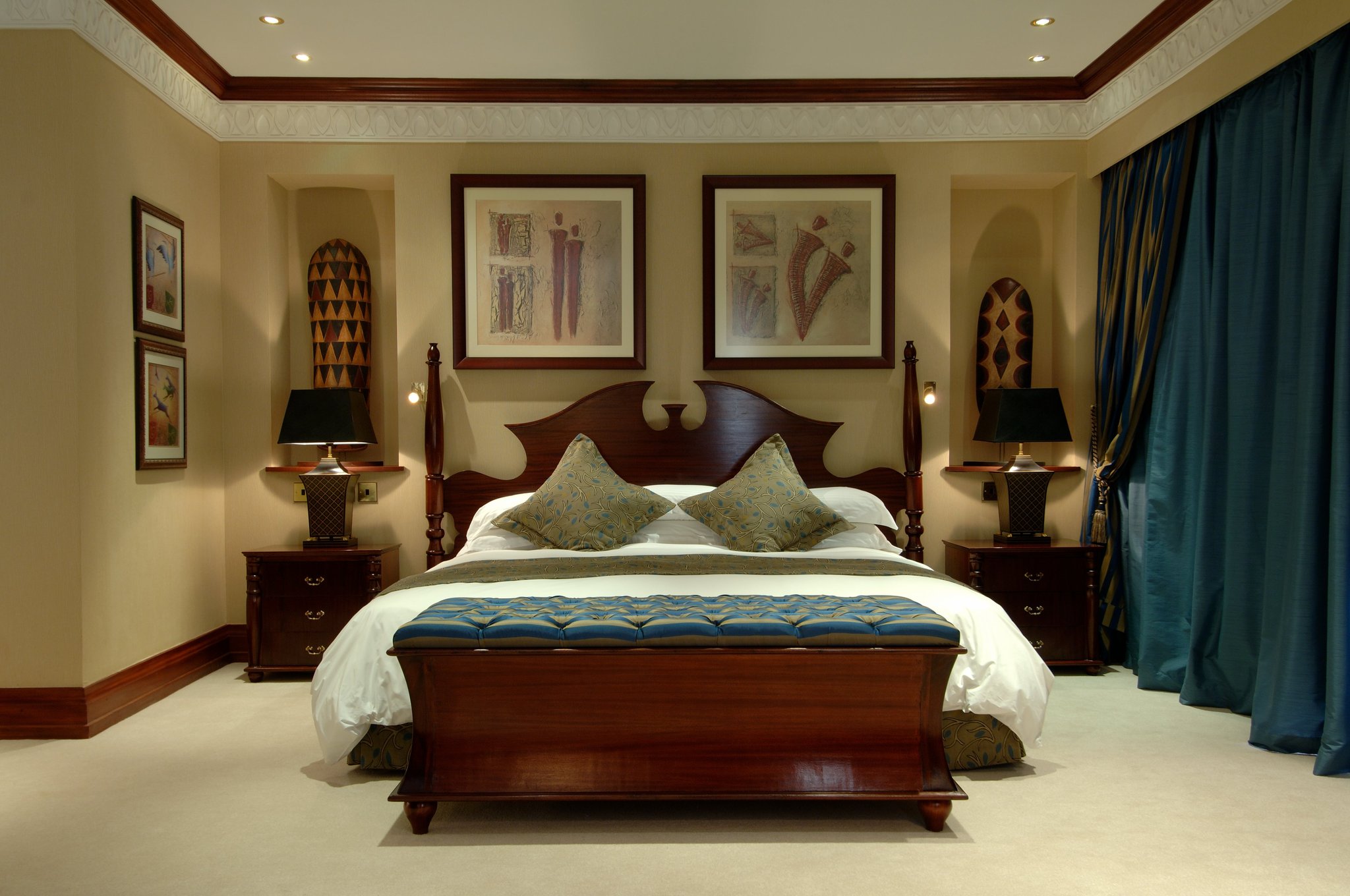 3. Villa Kololo
If you are looking for a boutique hotel with bespoke furniture and decor that is both chic and full of character then Villa Kololo, off Acacia Avenue, might be just the place for you.
Villa Kololo is also home to one of Kampala's best Italian restaurants, so the food promises to be a treat if you stay there.
Acacia Avenue is one of Kampala's hippest and trendiest locations, so if good restaurants, chic bars, nightclubs, and trendy shopping malls are your thing, then this is a great part of Kampala to be in.
But…for that same reason, this hotel can prove noisier than what you would expect from such an exquisite establishment.

4. The Seventeen Apartment Hotel
On Summit View, at the very top of Kololo Hill, the premier residential location for Kampala residents, stands an apartment hotel called The Seventeen Apartment Hotel.
The complex, as its name suggests, features 17 two- and three-bedroom fully furnished serviced luxury apartments, with views that are some of the best in Kampala.
The complex also has a gym, sauna, massage rooms, and a swimming pool, as well as a fantastic crêperie on the premises.

5. Lake Victoria Serena Golf Resort & Spa, Kigo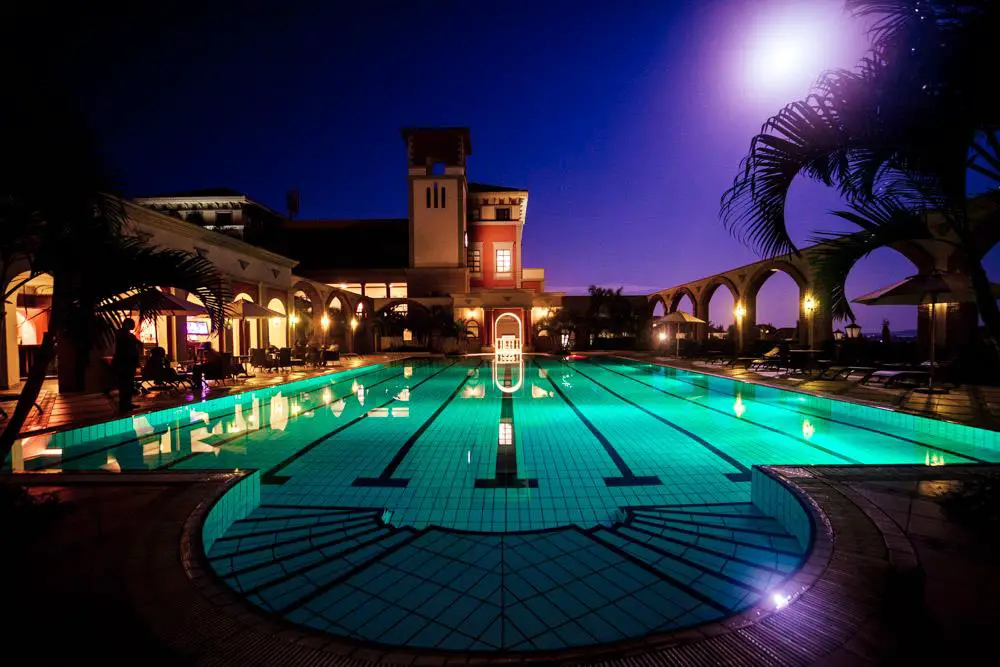 On the outskirts of Kampala (about halfway between the city and Entebbe airport), lies the magnificent Lake Victoria Serena Golf Resort & Spa, my favorite of the the two Serena hotels in Kampala.
At the Lake Victoria Serena, you'll find amazing grounds, with well-manicured gardens, water fountains, and beautiful views of Lake Victoria.
The rooms, which are as you would expect at a hotel of this caliber, are spread out across the property, so you truly get to enjoy the grounds and views of the lake.
The service is welcoming and friendly, and the food is very good.

6. Cassia Lodge, Buziga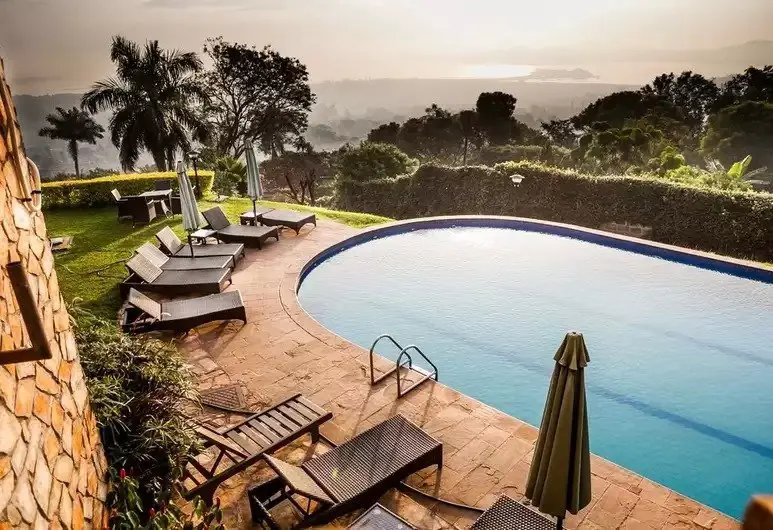 Like Rome, Kampala was originally nicknamed "The City of Seven Hills".
Over the decades, though, the city expanded and grew to include many more.
Cassia Lodge sits high on Buziga Hill, about 10 kilometers outside Kampala's city centre.
The spectacular view from Cassia Lodge—both at night and during the day—of Kampala and Lake Victoria is one of the best views I have ever seen anywhere in the city.
Because of the distance (and traffic) between Cassia Lodge and many parts of Kampala, this hotel is best for a leisure holiday that doesn't require a lot of time-sensitive commutes to the city centre or other parts of town (unless, of course, your business in Kampala doesn't take you far from the lodge).

So there you've got it, folks! Those are some of my recommendations for where to stay when you are visiting Kampala.
Tell me: are there other places in Kampala that you particularly like and would like to recommend to others? If so, please let me know in a comment below.
Until the next time,
Biche
Photo Credits: Cementers, Classic Africa Safaris, CVent, Booking.com, Parties en Events, Hotels.com