Keeping in the vein of travel and where to stay when you do, today let's talk about a beautiful, beautiful part of Kenya: Nanyuki, the land of Mount Kenya and many wildlife conservancies.
In this post, I would like to tell you about two wonderful places to visit and stay in Nanyuki, Kenya.
1. Fairmont Mount Kenya Safari Club

If you are looking for luxury accommodation from where to enjoy the beauty of Mount Kenya, the Fairmont Mount Kenya Safari Club might be just the place for you.
Set on 100 acres in Nanyuki, and originally the holiday retreat of American movie star William Holden, Mount Kenya Safari Club has grounds and views that are simply to die for!
The food is good, there are lots of activities to participate in, and what amazed me most when I was given a tour of the property is the variety of accommodation available.
There seemed to be something for everyone!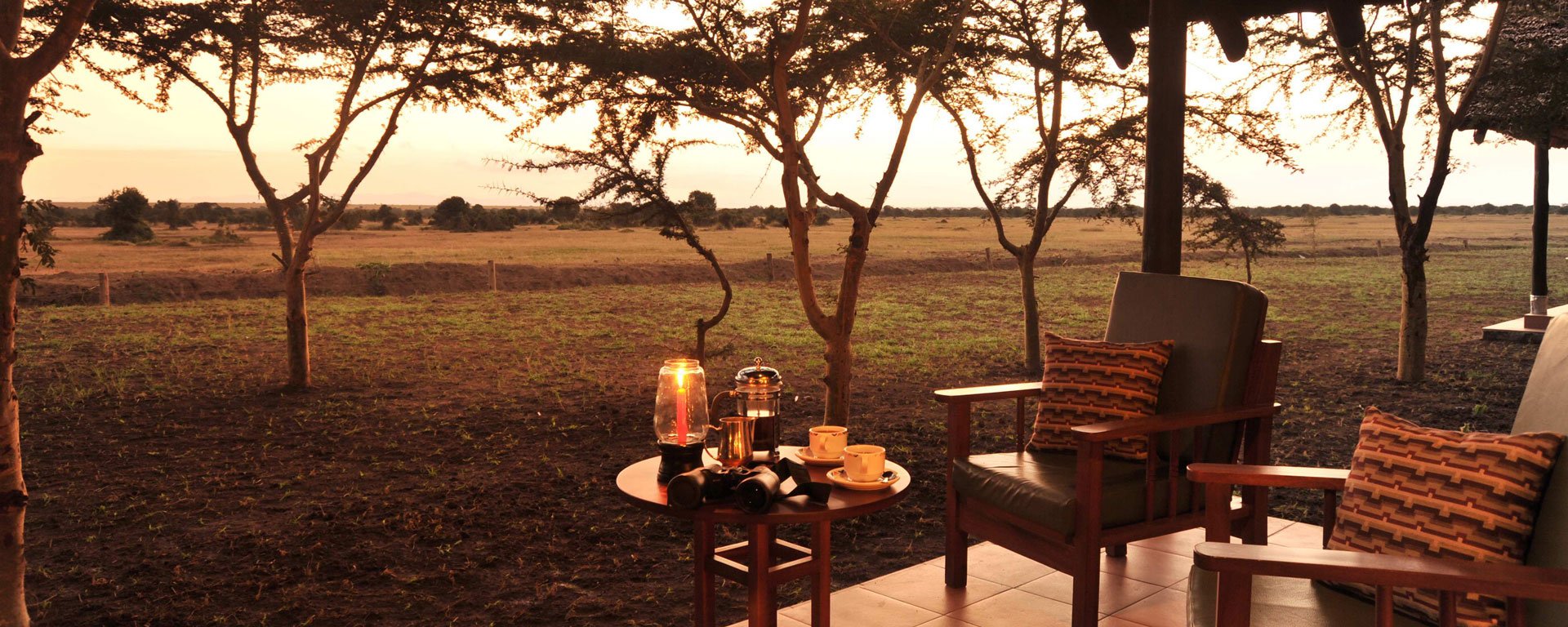 2. Sweetwaters Serena Camp
Sweetwaters Serena Camp was my first experience of a tented camp.
What surprised me most was how luxurious the "tents" were.
These tents had solid floors, electricity, ensuite bathrooms with hot-water showers and flushing toilets, wardrobes, and a turndown service that gave you the pleasure of discovering a hot water bottle when you slid into your bed at night.
Still, that was not the best part of the Sweetwaters experience for me.
The best would have to be sitting on the private veranda in front of my tent taking in the view and having animals wandering up to what felt like the front of my tent to drink from the waterhole near the hotel (luckily, there was a trench between the waterhole and tents, so the animals couldn't actually get all the way to the tent).
The food at Sweetwaters Serena Camp is very good, and all in all what amazes me most about Sweetwaters is how the experience of being in the wild can coexist so seamlessly with the feeling of being in the lap of luxury.


READ ALSO: 4 Traditional Kenyan Sports
So…there you go, folks: two of the most delightful places I have ever been to in Kenya, both which happen to be in Nanyuki.
If you have been to either of these places and would like to rave or rant about them, please let me know in a comment below.
If you have other places you would like to recommend to me and others, again please let me know in a comment.
As always, I look forward to hearing what you have to say.
Until the next time,
Biche
Photo Credits: Fairmont.com, go2Africa, Ventes Ventures